Federal Digital Communications Event: The Power of the Message
When and where
Date and time
Monday, December 9, 2013 · 8 - 11:45am EST
Location
Grand Hyatt Washington 1000 H St NW Washington, DC 20001
Description
Federal Digital Communications Event: The Power of the Message
Hosted by Federal Consulting Group (FCG) & GovDelivery
How do you use communications to attract and inform stakeholders? How can your communications engage stakeholders to take action – online or offline – to truly drive mission value for your organization?
If these questions sound familiar, register to join 1,000 of your colleagues at our annual Federal Digital Communications event. Hear from private sector thought leaders and public sector experts, including some of your most successful peers in government, who will provide insightful communication strategies and tactics that you can use to be more effective, efficient and engaging, ultimately driving stakeholder action and meeting mission goals.
The agenda will also provide ample time for you to network with colleagues and interact with speakers.
The event is free for all government employees and contractors. Non-government registrations will be subject to approval by the hosts. Register today for the Federal Digital Communications Event. Space is limited!
Agenda
8:00am - 8:45am

Breakfast & Registration
8:45am - 9:00am
Welcome & Housekeeping

Bob Ainsbury, Chief Operating Officer, GovDelivery
9:00am - 9:45am

Keynote
Paul Smith, Author of best-selling book Lead with a Story
9:45am - 10:15am

The Power of the Message

Scott Burns, CEO & co-Founder, GovDelivery
10:15am - 10:40am
Break/Book Signing

10:40am - 11:40am
Government Communications Panel
Panelists: Cameron Brenchley, Stephen Morris, Keith Trippie, Scott Burns
Moderator: Bobbie Browning, Senior VP, Enterprise Strategy

11:40am - 11:45am
Closing Remarks
Keynote Speaker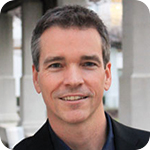 Paul Smith
Author of best-selling book Lead with a Story
Paul Smith is a popular keynote speaker and corporate trainer in leadership and storytelling techniques, a former executive and 20-year veteran of The Procter & Gamble Company, and the author of the best selling book Lead with a Story: A Guide to Crafting Business Narratives That Captivate, Convince, and Inspire. His work has been featured in Time Magazine, Forbes, The Washington Post, PR News, CIO Magazine, Investors Business Daily, Marketing Research Magazine, the American Banking Journal, and London's Edge Magazine, among others.
In his 20 years with Procter & Gamble, Paul held leadership positions in both research and finance functions, and most recently served as director of consumer and communications research. Prior to P&G, Paul was a consultant for Arthur Andersen & Company. Paul holds a bachelors degree in economics, and an MBA from the Wharton School at the University of Pennsylvania. He lives with his wife and two sons in the Cincinnati suburb of Mason, Ohio.


Featured Speakers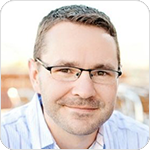 Cameron Brenchley
Director of Digital Strategy, U.S. Department of Education
Cameron is Director of Digital Strategy at the U.S. Department of Education, overseeing digital development and strategic planning. He advises Department staff and the Secretary on digital strategies, campaigns, and on innovative ways to enhance user experience and engage the public.
Before working at the Department of Education, Cameron worked as a Press Secretary for Congressman Jim McDermott in the House of Representatives and as a new media specialist at the House Committee on Ways and Means. Cameron is an Air Force veteran and served four of his six-year enlistment in Japan.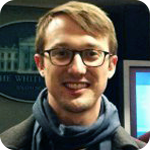 Stephen Morris
Online Media Coordinator, The U.S. Small Business Administration
Stephen is the online media coordinator for the U.S. Small Business Administration, where he manages the agency's digital outreach to America's 28 million small businesses. He has led SBA's efforts to adopt new technologies, participate in social networks, and reach entrepreneurs in innovative ways. Steve is also currently serving as the digital strategy manager for BusinessUSA.gov, an inter-agency initiative of 24 economic and business agencies. Prior to SBA, Steve worked in communication roles at Peace Corps and the Department of State. Originally from Cincinnati, OH, Steve holds a master's degree in communication, culture, & technology from Georgetown University and a bachelor's degree from American University.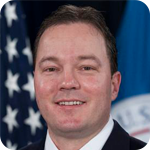 Keith Trippie
Executive Director for the Enterprise Systems Development Office, Office of the CIO, DHS
Keith is the Executive Director for the Enterprise System Development Office (ESDO) within Office of the Chief Information Officer (OCIO) of the Department of Homeland Security (DHS). As Executive Director for ESDO, Mr. Trippie is responsible for overseeing the department's cloud strategy and enterprise application service offerings. Mr. Trippie oversees a broad range of enterprise offerings providing capabilities for enabling a mobile workforce, enhanced information sharing across the department, and reducing the time and cost to market for new services. Mr. Trippie serves as the Chair for the DHS Applications and Services Council (ASC) which provides guidance for DHS Cloud capabilities. He also participates in several other government and private sector councils and working groups promoting commoditization of high-value IT services.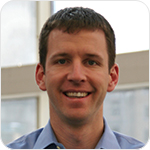 Scott Burns
CEO & co-Founder, GovDelivery
Scott co-founded GovDelivery in 2000 and has spent the past decade supporting his passion of encouraging open government, civic engagement, and technology innovation in the public sector. Scott believes that effective use of technology provides the best opportunity to make both citizens and government better. In 2008, Scott was one of 25 people in the private sector to be named to Federal Computer Week's Federal 100.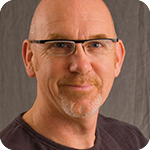 Bob Ainsbury
COO, GovDelivery
Bob has more than 30 years of experience in technology and software development, fulfilling senior positions ranging from software engineering, to sales and marketing, to strategy and chief executive officer. Bob is also an accomplished author whose business and technology perspectives have been quoted in the Wall Street Journal, The Financial Times, and on National Public Radio.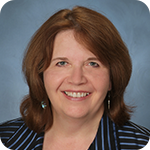 Bobbie Browning
Senior VP, Enterprise Strategy, GovDelivery
Bobbie joined the GovDelivery team in July 2008, bringing with her more than 25 years of federal information technology experience. Since then, she has built and led a team dedicated to improving communications and outreach in the public sector. Bobbie's excellent leadership was recognized in June 2010 with a promotion to Senior Vice President. Her passion is ensuring clients make the most effective use of Digital Communication Management (DCM) services in the context of their mission. Bobbie is a recognized leader in the IT Industry. She serves as the Membership Chair on the Board of Directors of the Armed Forces Communications & Electronics Association (AFCEA) DC Chapter and is an active member of ACT/IAC. A native of Indiana, Bobbie received her BA from George Washington University. She resides in NW, Washington with her husband, Lee Thomas. They have two grown children.


---
Co-Host
Sponsors
About the organizer
Over 1,800 public sector organizations use GovDelivery's highly-secure cloud solutions every day to enhance the citizen experience for more than 120 million people. GovDelivery offers leading solutions or managing government communications, internal and external learning, and open data. The GovDelivery Network offers a unique and impactful way for public sector organizations to work together to cross promote content and increase digital reach. Organizations using GovDelivery see higher utilization of citizen services and greater citizen engagement.