Description
Join us on Friday, February 23rd, 2018 for a daylong event exploring food topics. FED is open to all — whether you eat food, play a role in the food system, or have a passion for food issues! Come for any part of the day.
8:00am Producer/Buyer Speed Networking (advance registration requested)
8:00am Registration
8:30am Welcome
9:00am Keynote Panel
10:15-11:00am Workshops: Topics for consumers, food producers, and community organizers will include: Food Access・Marketing for Food Businesses・Grants & Funding・Soil Health・Permaculture ・Resource Sharing

11:15am-12:00pm Workshops (topics listed above)

12:00pm Local Food Lunch
12:00-4:00pm Expo: Vendor Fair & Farmers Market

1:00-1:45pm Workshops (topics listed above)

2:00-3:30pm A Vision for the Future - Write the future of NWI's local food system together! (Cash bar open)

4:00pm Adjourn
This collaborative event will be focused on cultivating connections and addressing food security across Northwest Indiana. Let's get to know one another, learn together, and brainstorm ways to work together. See detailed agenda and speaker bios at www.nwifoodcouncil.org.
Everyone who wants to participate is welcome. A limited number of need-based scholarships are available. Please email us to request a scholarship ticket.
Reserve your tickets today!
Expo Booths

If you'd like to reserve a table in the Expo, just click the "Tickets" button, and you'll see that option. Exhibit space is intended for food producers, community groups, food businesses, and anyone who provides services or goods to local growers or consumers.
Thank you!
The following organizations support grassroots action to build a just, sustainable, and thriving locally-oriented food system for all in Northwest Indiana.
Please join us in giving a tremendous thank you to our sponsors for making this event possible!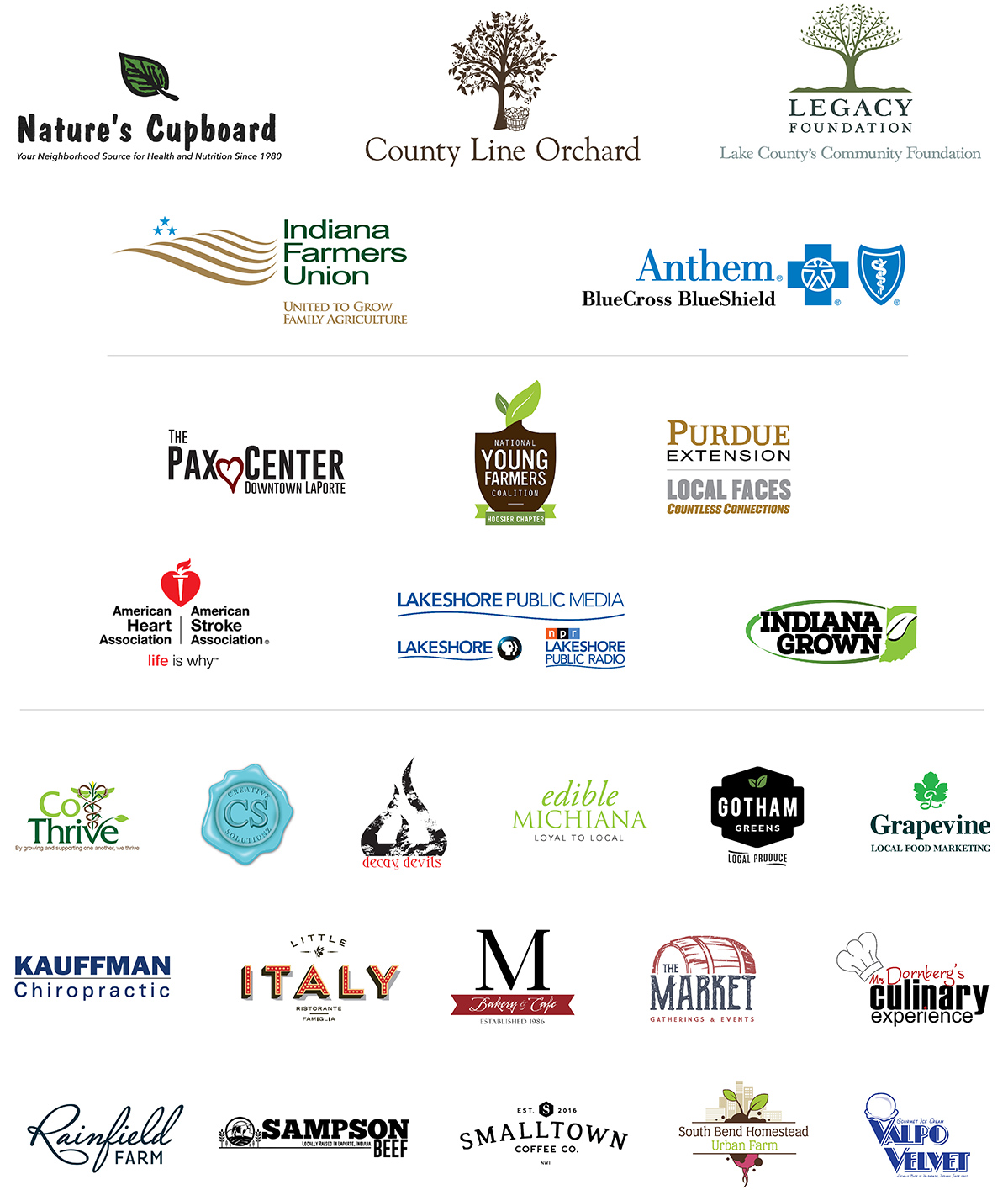 More
Learn more about NWI Food Council at nwifoodcouncil.org.
Contact us if you'd like to pay by check instead of credit card.