Description
Join us on Wednesday, March 8, 2017 for a daylong event exploring food topics. FED is open to all — whether you eat food, play a role in the food system, or have a passion for food issues! Come for any part of the day.
8:00am Producer/Buyer Speed Networking (advance registration requested)
8:30am Registration
9:30am Welcome
10:30am Panel Discussions - Topics for consumers, food producers, and community organizers will include: Urban Farming & Community Gardens・Aquaponics & Hydroponics・Sustainable Nutrition・Community Project Design
12:30pm Local Food Lunch - Included in ticket price.
1:00pm Open Mic - Share your ideas! Plus, participate in our collaborative wall piece envisioning the future of food in Northwest Indiana, and enjoy these micro-workshops on the Open Mic stage: Wild Edibles・Fermentation・Growing Ginger・Revitalizing our Communities with Urban Agriculture・Composting
2:30pm Expo - Discover local producers, organizations, and community projects!
3:30pm Cocktails & Connections - Expo continues and cash bar available.
This collaborative event will be focused on cultivating connections across Northwest Indiana. Let's get to know one another, learn together, and brainstorm ways to work together. See detailed agenda and speaker bios at www.nwifoodcouncil.org/FED.
Everyone who wants to participate is welcome. A limited number of need-based scholarships are available. Please email us to request a scholarship ticket.
Reserve your tickets today!
Thank you!
The following organizations support grassroots action to build a just, sustainable, and thriving locally-oriented food system for all in Northwest Indiana.
Please join us in giving a tremendous thank you to our sponsors for making this event possible!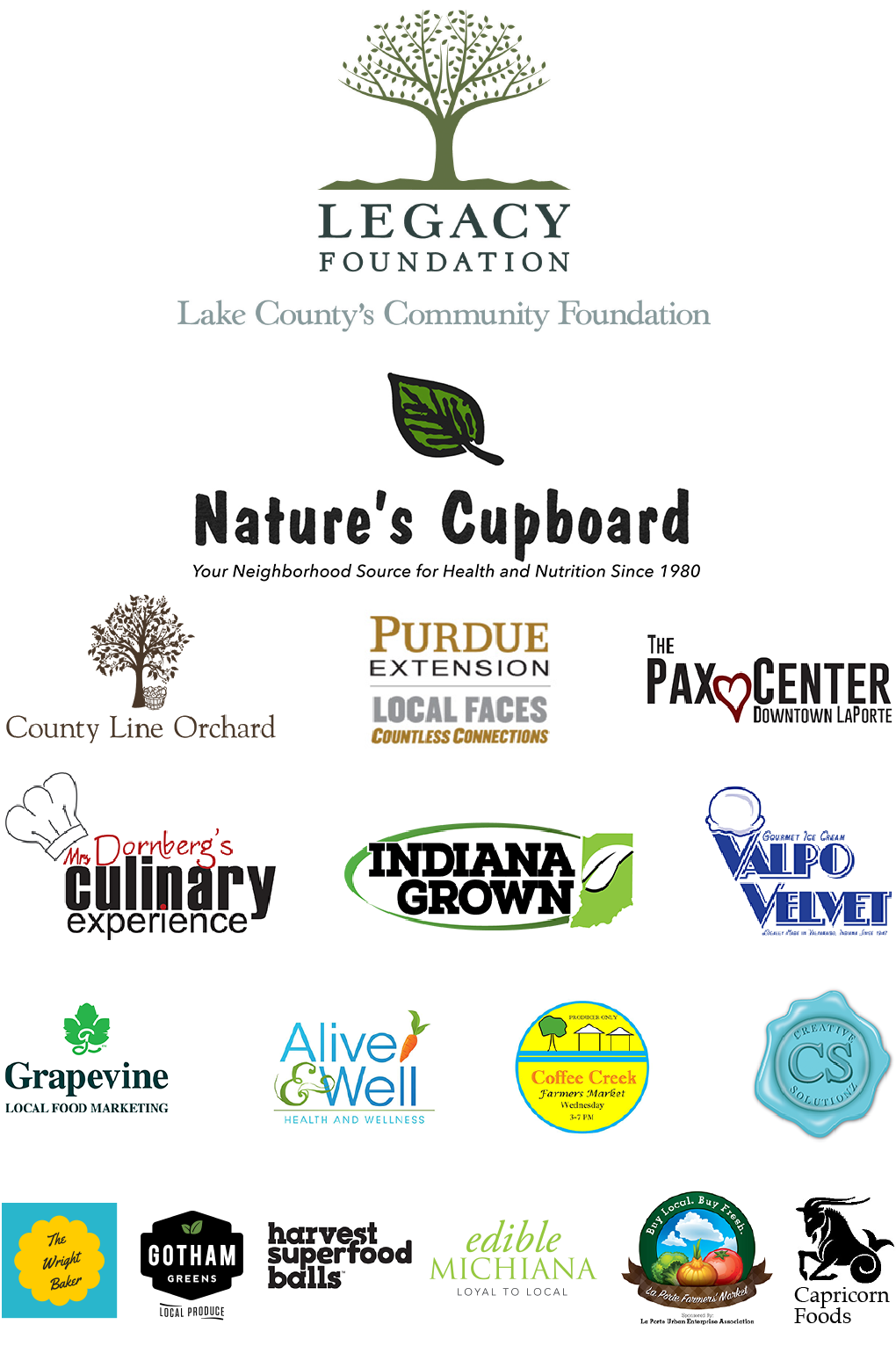 Sponsorship Opportunities
Sponsorship Opportunities are still available, and start at $80. Please get in touch right away to reserve your spot! Sponsorship Opportunities (PDF) >
More
Learn more about NWI Food Council at nwifoodcouncil.org.
Contact us if you'd like to pay by check instead of credit card.