UFSC COVID-19 Relief Series featuring Steven McCarther, who will give an overview of the Federal Reserves' response to COVID-19.
About this event
Urban Financial Services Coalition (UFSC) National organization is hosting the COVID-19 Relief Series to keep members and Communities of Color informed of the economic impact of COVID-19 and programs created to support individuals, businesses and communities during this time of uncertainty.
This session is entitled "Fed Discount Window and Recent Changes Due to COVID-19". The speaker for the session is Steven McCarther, Senior Manager of Collateral at the Richmond Federal Reserve Bank and member of UFSC Richmond Chapter. Mr. McCarther will discuss the purpose, function and recent changes to the Discount Window. The unprecedented changes make the Discount Window a viable option for depository institution' liquidity needs and is one component detailing how the Federal Reserve is responding to the current pandemic.
Date: Wednesday, June 3, 2020
Time: 6:30 pm, EDT.
Location: Virtual and hosted on ZOOM
Recorded: Yes, this call will be recorded.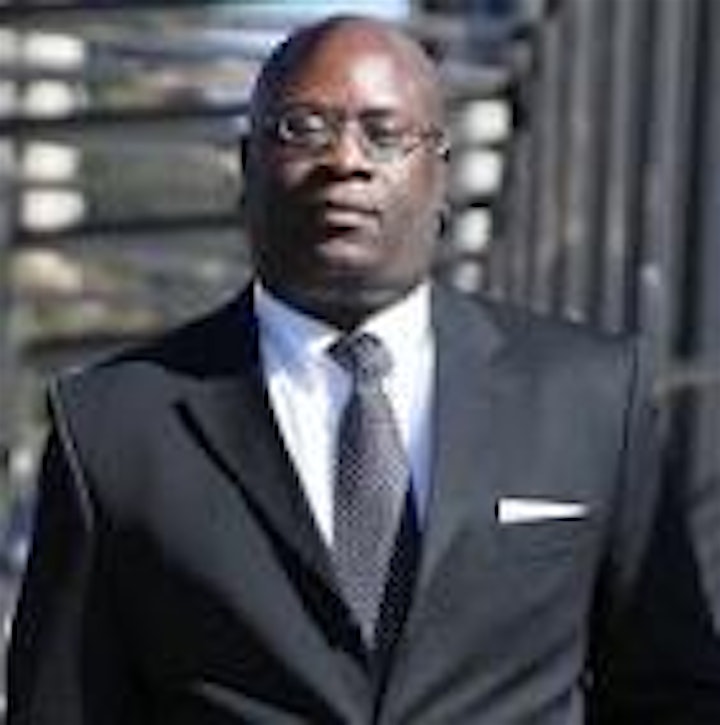 Steven McCarther currently serves as a Senior Manager of Collateral in the Credit Risk Management business line of Supervision, Regulation, and Credit for the Richmond Fed. He has oversight of all depository institutions pledging collateral within the Fifth District of the Federal Reserve to the discount window.
After holding lending and management positions with Bank of America, Wachovia and Jefferson National Bank, Steven joined the Federal Reserve Bank of Richmond in 2000 as an Assistant Examiner with the Community and Regional division of Supervision, Regulation & Credit reviewing state member banks and bank holding companies in the Fifth District until his commissioning in 2004. He also was an Examiner in the Regional Organizations of Complexity and Specialization (ROCS) group whose portfolio included institutions with $3 to $15 billion in total assets. In 2005, Steven transitioned to the Credit Risk Management department as a Sr. Condition Monitoring performing financial analysis on all Fifth District institutions with access to Federal Reserve services and the Discount Window, either directly or indirectly. Steven is a certified Federal Reserve Ambassador who speaks regularly to the public and civic groups about the purpose and functions of the Federal Reserve.
Steven received his B.S. degree in Marketing from Hampton University, a M.B.A. in Finance from the University of Baltimore and graduated from the Virginia Bankers Association School of Bank Management at the University of Virginia. He is a graduate of the American Bankers Association Stonier Graduate School of Bank Management at the University of Pennsylvania - Wharton where his capstone project provided insights into the financial performance of minority institutions.
He has led Committees with the Richmond Chamber of Commerce (Chamber RVA), mentors at Bellevue Elementary School, is a board member with Virginia Center of Inclusive Communities (VCIC) and is active with the Urban Financial Services Coalition – Richmond Chapter. He and his wife, Tonya, have two sons and live in Richmond, Virginia.
Organizer of Fed Discount Window and Recents Changes Due to COVID-19
About UFSC
Mission

:
To be the preeminent financial services organization that provides professional development programs supports educational advancement and promotes economic empowerment for its members and minority communities at large.
Organization Description:
 Urban Financial Services Coalition (UFSC), formerly National Association of Urban Bankers, is a non-profit organization of minority professionals in the financial services industry and related fields.  Affiliation with UFSC offers a unique opportunity to influence the shape of the banking and financial services industry.  UFSC promotes the personal and professional growth of members and collectively articulates concerns and marshals resources to improve the economic development of under-served communities.
UFSC supports programs that offer practical benefits for minority financial services professionals, banks and financial institutions.  The underlying goals and objectives include fostering the interest and expanding the number of minorities in the financial services industry; increasing community service activities in low-income communities; enhancing scholarship programs for minority youth in pursuit of careers in financial services, and cultivating a premier job bank of experienced minority professionals in the industry.