About this Event
Join us in the art studio for a special Maker Tuesday Valentine's Day STEAM activity of making card boxes and STEAM inspired cards for handing out to friends and classmates. We will also be collecting cards for our special Valentine's Day field trip where homeschoolers and preschool kids will be handing out cards at a local senior living facility. Afterwards the kids will also be able to enjoy the Invitation to Create - open studio time!
Don't miss out on a chance to come play in the art studio and get a taste of the fun we have during Maker Tuesdays classes!
During the makers classes kids have the opportunity to explore how creativity is interwoven with the world around them, and can be the spark leading to innovations. Through collaborations and fun hands-on activities they'll gain a deeper understanding of visual designs and STEM concepts.
From 4:45 pm to 6:45 pm, after school snack included
Perfect for ages 5 to 14
Registration Rate: *Pay What You Can*
Suggested registration of $25 per child
*FREE for Members (Child and Family plans)
Join at www.makersnshakers.org/members
As part of our Community Art Initiative, we're offering this class as a "Pay What You Can" ensuring that everyone can enjoy our holiday class regardless of financial circumstances. The suggested registration rate is listed above. If the suggested tuition is outside your family's budget, simply name in the ticket amount spot a registration rate that works for your family. No proof of income is required and no one is turned away based on their registration amount.
If you would like to Pay It Forward and help more children have the opportunity to enjoy our Community Art Programs then please consider donating to the program by registering at a higher rate than the suggested amount. Any amount given over the $25 suggested rate will go towards the Community Art Initiative.
Our Community Art Initiative aspires to make art experiences accessible to all members of the local community through nonprofit collaborations, and free, reduced rate or "Pay What You Can" registrations. This program is in collaboration with the Plymouth Artist Collective, and made possible through continued support from the community.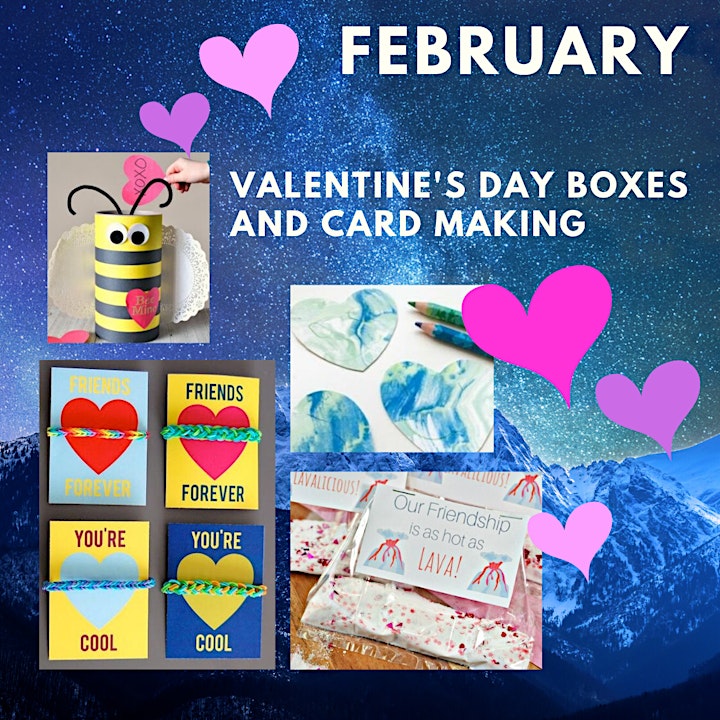 On Valentine's Day morning we will be hosting a special field trip to a local senior living facility where the kids will get to hand deliver cards. To learn more do to our Community Maker Day Event