Description
Network Bar Brunch Series: Leblon Carnival- Festival De Brunch
After last month's Absolut party, we return with an even bigger brunch extravaganza: Leblon Carnival- Festival De Brunch! Expect a special brunch event held in true Brazilian fashion! This brunch will be featuring live music, carnival decor, Brazilian inspired entrees, Leblon Cachaça cocktails and much more.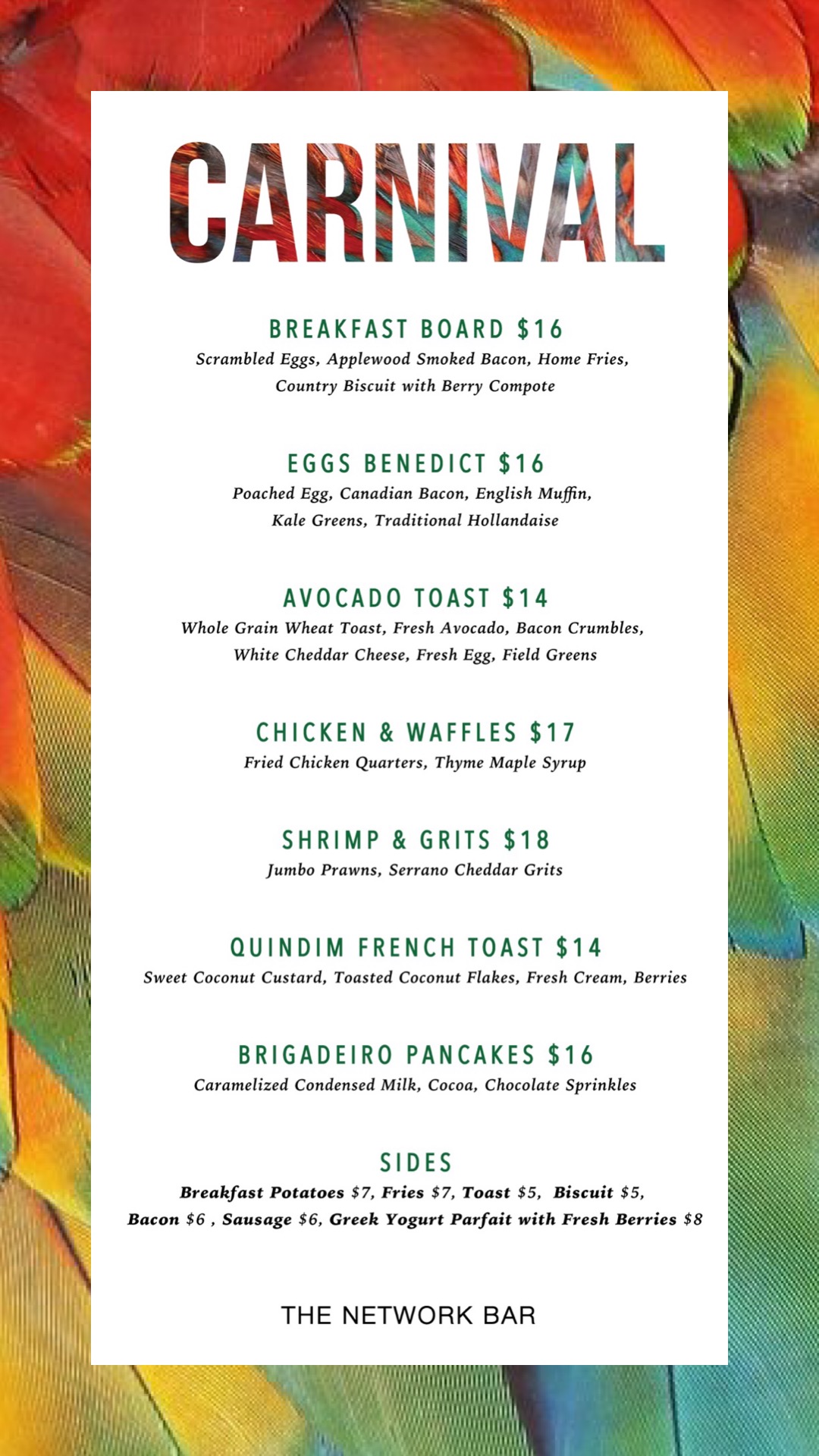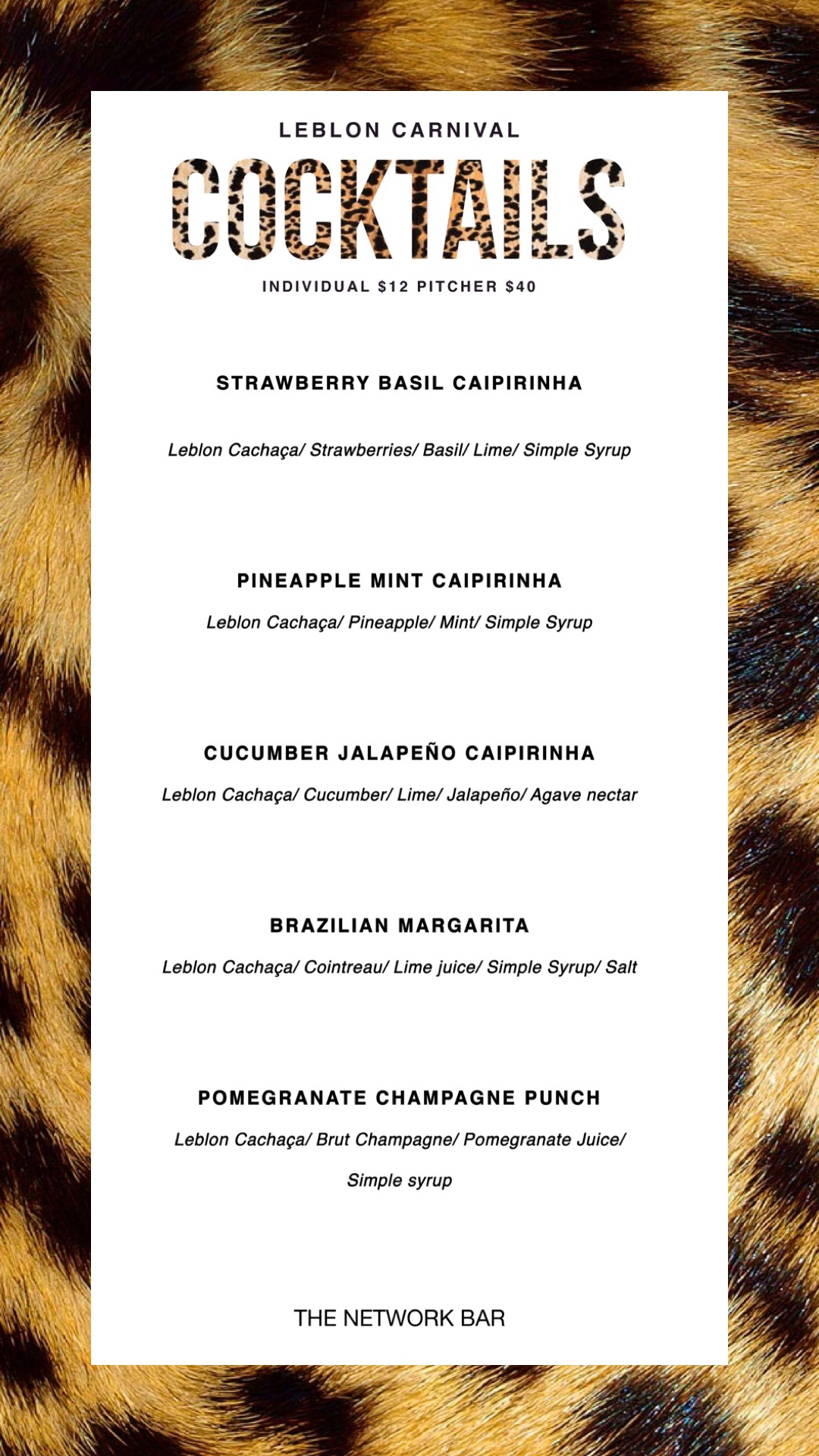 Details:
Reservations are scheduled every half hour– please list all reservations under one name for parties of 2+.

Last dining room seating is at 2:30 pm.

Walk-ins welcome.

Please contact rachel@networkbar.com with any questions!
About Leblon
Leblon Cachaça is a premium artisanal brand of the spirit cachaça produced at the Destilaria Maison Leblon in the Minas Gerais region of Brazil. Cachaça is the key ingredient to the caipirinha, Brazil's national cocktail
Leblon Cachaça is a good introduction to the growing world of Brazilian cachaça. It was one of the first to hit the wider U.S. market and it remains readily available. It's fantastic in the Caipirinha and is a nice addition to a variety of great cocktail recipes.
In little over a decade, cachaça has exploded on the international scene. It is becoming easier to find and Leblon Cachaça is one of the good ones that represents this class of alcohol nicely. In short, Leblon is as luxurious as the beach in Rio de Janiero it was named after, but it comes at a decent price.
The Making of Leblon Cachaça
Cachaça has long been a prized possession of Brazil. Unlike its counterparts in the rum world, cachaça is produced by fermenting sugar cane rather than molasses. This "fresher" spirit has a distinct flavor that varies from medicinal or chemical in the lower-quality brands to fruits, spices, and grasses in the more refined offerings.
After distillation, the distillate is moved from Brazil to the south of France where Leblon is aged in used Cognac casks between 30 days and 3 months. This light aging adds smoothness without giving it too much oakiness like older cachaças, which are preferred for sipping.
The entire process behind Leblon is designed to give it a notable "fruit forward" tone that is light and pure. This makes it perfect for mixing into cocktails.