February BCBumps Expectant Parent Dinner: What's Up Doc? BCB's Pediatrician...
Description
Join us for our 2018 Expectant Parent Dinner Series!
Our guest pediatricians from the city's largest practicies will speak about the topics you are MOST concerned with, and will answer all of your questions including:
-How to choose a pediatrician
-What to expect with your pediatrician in the hospital and during your first few visits
-Basic baby care for baby when you come home from the hospital. Tips for bathing, sleeping etc.
-Resources that you as a new parent should know about and utiliize
-What you need in your house when you bring your baby home
-Suggested vaccination schedule
As always, everyone will go home with an awesome gift bag and the chance to win prizes from many of our partners.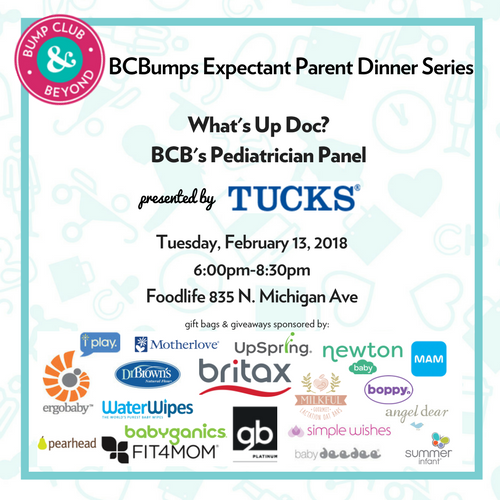 BCB VIPs login for the VIP discount. In order to use the VIP rate, you must be a registered Bump Club and Beyond VIP. BCB VIPs will receive a special gift at check in so stay tuned for that reveal!
Not yet a BCB VIP? Purchase your ticket to dinner with a membership above!