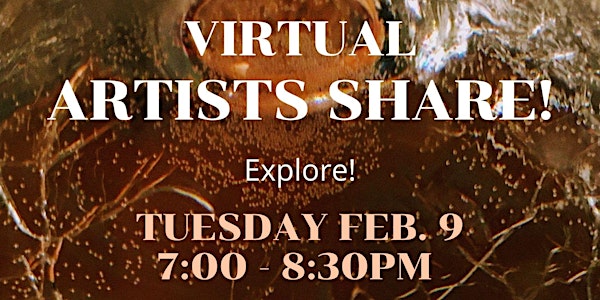 February Artists Share!
Take part in the Virtual Artists Share! this February on Tuesday, February 9, from 7pm - 8:30pm!
About this event
Join Artists Share! -- the New Bedford and South Coast-based artist critique and discussion group hosted by Midori Creativity and the Co-Creative Center.
We welcome all artists and artist friends to come be part of the discussion. The group meets virtually via Zoom every month, aiming to help each other progress and grow in our work by sharing and exploring our art together. The purpose of the Artists Share group is not only to support one another as artists, but to build a local community that is there for each other through this pandemic. The group looks forward to meeting in person again at the Co-Creative Center in the future!