Description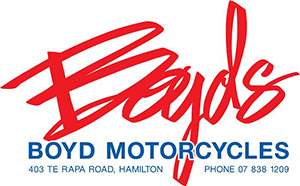 Boyd Motorcycles braaap Demo Day
Learn to Ride | Test Ride | Come and Try
The braaap Demo Day is designed for people of all ages and all riding abilities
- If you're trying to work out which model braaap is best for you we bring all our demo bikes for you to test our and make your decision.
- If you're already into moto but have never thrown a leg over a braaap Superlite bike we have a track set up for you to put a braaap through its paces.
- If you're new to our sport we take you through our 5 Step Learn To Ride process, we lend you the bike, the gear and assign you a coach to get you up and riding.
Take us up on the offer and bring your whole family to learn to ride! We teach people of ALL ages (and we mean ALL ages).
We are proud to say that we have a 100% success rate teaching new people to the sport to ride.
If you have any questions call us on 07 838 1209 or email sales@boyds.co.nz
What to Bring:
Helmet and Gear
Long Sleeves and Long pant
Suitable footwear
Food and Water
Sunscreen and Rain Coat
If your under 18 you need to get a Parent Guardian to sign your waiver
We hope to see you all there, braaaaaap
Organiser of February 27th - Boyd Motorcycles - braaap Demo Day