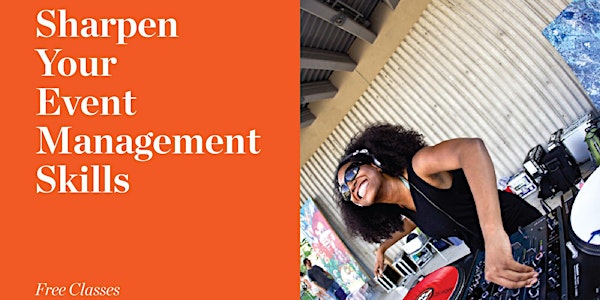 February 27, 2020 -- Event Management Program
When and where
Location
City of Grand Rapids Office of Special Events 201 Market Avenue SW 2nd Floor, E3 Training Room Grand Rapids, MI 49503
Description
This free Event Management Program course is designed by Downtown Grand Rapids Inc. (DGRI) and the City of Grand Rapids Office of Special Events to provide event producers with the essential knowledge and tools necessary to organize successful public and private events of any size in the City of Grand Rapids.
The one-day course provides practical advice from seasoned professionals about event planning, funding, promoting, problem-solving and best practices. The course also provides information about the event applications and permits required by the City of Grand Rapids as well as an opportunity to meet and speak with the City's Special Events Supervisor, DGRI representatives and other city staff relevant to executing successful events.
Networking provided. We will break for lunch from approximately noon-1 p.m. Attendees can bring their lunch and eat in the room to network with each other or go out to lunch. Complimentary coffee and water will be available; please bring your own bottle so you can access the water dispenser. On-site parking is complimentary. Please use the parking areas north and west of the building only.
This opportunity is free and open to the public, specifically event organizers, volunteers and staff.
Participants will receive a digital Certificate of Completion after the full day training along with a 25% site fee reduction on each participant's first permitted event in this calendar year scheduled through the City of Grand Rapids Office of Special Events.
Immediately following the Event Management Program session, optional networking with event facilitators will be available to address event-specific questions and/or discuss topics not covered in the session.
Event facilitators will also be available on Wednesday, March 4 from 11:30 a.m. to 1:30 p.m. to handle event-specific questions for those who have completed the Event Management Program session. Please feel free to drop in for this open house style discussion at the Office of Special Events, 201 Market Street, 2nd floor conference room. No appointment needed.