February 22, 2017 Teclass with Kristen Beireis - Values: Your Key to Easy Marketing in 2017

Wednesday, February 22, 2017 from 1:00 PM to 2:00 PM (EST)
Event Details
 
"Values: Your Key to Easy Marketing in 2017"

Wednesday, February 22 from 1:00 - 2:00 pm Eastern Time
with guest Kristen Beireis

Earn 1.0 Core Competency CCEU
Free to ICF Michigan Members
It's not widely known but your values are the key to easy marketing. There are thousands of marketing strategies to choose from and any one of them could be successful for a coach. Which one(s) will be most successful for you?

Don't worry, this isn't another class where you are assigned a whole bunch of marketing to-do's that are so overwhelming you can't possibly get them done. The teleclass is all about narrowing down your marketing to-do list.  It's about using your values to find one focus for the year that will drive your marketing success in the easiest, most exciting way possible. Because it will honor who you are. Prior to the session, it's recommended that you take the Core Values Index™ to make it easy to jump right into the values conversation.  

Here's what you'll walk away with:

•    A new way to look at values and how they make or break your marketing.
•    A new way to narrow down your to-do list.
•    An efficient way to get marketing done, even if marketing is your least favorite part of your business.

It's time to bring who you are to the marketing table, for greater success.

ABOUT OUR GUEST SPEAKER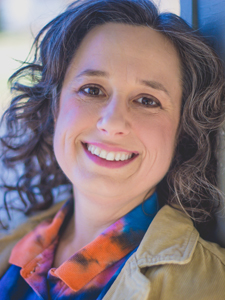 Kristen Beireis holds an ACC credential and is a Certified Marketing Coach and Consultant. She specializes in helping Coaches create marketing strategies and messages that are as unique as tie-dye.

Her mission is to make marketing easy and natural for coaches, even if it's something they hate when they first come to her. She helps her clients trust in their uniqueness so they stand out when their ideal client is exposed to what they offer. Kristen believes life was meant to be enjoyed and that includes marketing.


You will get the call-in information by email after registering.

*All participants must attend the full program to qualify for CCEU credit.*

ICF Michigan members earn credits for free!
Non-ICF Michigan members are invited to join us for a $20 fee.
 
If you have questions, please contact support@icfmichigan.org
Have questions about February 22, 2017 Teclass with Kristen Beireis - Values: Your Key to Easy Marketing in 2017 ?
Contact ICF Michigan
Organizer
ICF Michigan
ICF Michigan was organized in 2004 to serve the broad spectrum of professional coaches who live and work in Michigan, and to work for the advancement of professional coaching.

OUR MISSION -
Our mission is to support and promote the highest standards of professional coaching in Michigan, and to be a vibrant community where coaches learn, grow and succeed to best serve our clients.

OUR VALUES -
Leadership: We will set a clear direction for the coaching profession that inspires authenticity, innovation and a pioneering spirit.

Service: We will be passionate about calling forth the magnificence of our clients and encourage them to expect more from themselves than they ever imagined.

Community: We will support one another by creating an environment for sharing, growth and learning.

Collaboration: We will work together to create synergistic results for our colleagues and our clients.

Abundance: We will give of ourselves and openly share our resources with one another.