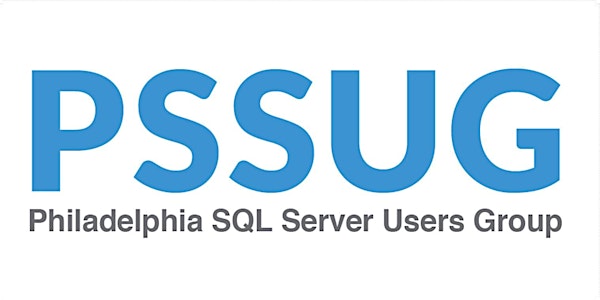 FEBRUARY 2021 PSSUG Meeting
FEBRUARY 2021 PSSUG Meeting
About this event
-->> This Is an ONLINE-Only Event <<--
IMPORTANT:
The meeting will be held on Zoom. The information you need to join will be sent out a few hours before the event. However, we recommend to download and install the app now.
Agenda 
Abstract: Common SQL Server Mistakes and How to Avoid Them for the Hybrid DBA
Making mistakes is natural, but learning from them and avoiding them in future takes effort. There's no substitute for experience or the shared wisdom of others to help you learn what mistakes to avoid. In this session, Tim will share with you a ton of what he's learned over the years from working and consulting at multiple Fortune-level companies. You'll hear about real-world environments he has worked on where there was a high impact from administrators making mistakes in how SQL Server was configured and administered. You'll learn many proven and accepted best practices for installing, configuring and supporting SQL Server, Azure SQL Database, and Azure Managed Instance to help your environment run as smoothly as possible. After attending this session, you'll leave with a checklist of items to take home to make sure your SQL Server environment is configured properly.
Speaker: Tim Radney
SQLskills.com
Principal Consultant
Tim is a Data Platform MVP. He has presented at PASS, SQLintersection, Microsoft Ignite, SQL Saturdays, user groups and numerous webinars. In addition, Tim runs the Columbus GA SQL Users Group, was a PASS Regional Mentor and was named a PASS Outstanding Volunteer. He's married with three children and has a passion for electronics.
Email: Tim@SQLskills.com
Website: http://www.SQLskills.com & http://www.timradney.com
Full Bio: http://www.sqlskills.com/about/tim-radney/
Blog: http://www.SQLskills.com/blogs/tim
Twitter: http://twitter.com/TRadney
Microsoft Data Platform MVP since 2014