Event Information
Location
University of Phoenix
1625 W Fountainhead Pkwy
Rooms 401 to 403
Tempe, AZ 85282
Description
February 2018 Phoenix Tableau User Group Meeting (PHXTUG)
Join us for a rousing Viz Debate. We'll have two prominent leaders in the Tableau community at the front debating the pros and cons of heated Tableau topics. Float vs. tiled? Stories vs. Dashboards? Sparks will fly as each debator is asked to defend their position. There'll be an opportunity for audience participation and formal rebuttal.
After the break we're gearing up the group for an exciting event in March. We'll be hosting our first ever #MakeoverMonday live session. Haven't heard of #MakeoverMonday - we'll get you in the know. The team will walk you through everything you need to participate in our March event.
We'll close out the night getting hands on in Tableau #WorkoutWednesday style. If you're looking for hands-on, this session is for you. See how to solve a specific problem, build the solution, and see how peers in the community work in Tableau. If you're new to Tableau it's a great opportunity to watch and see the art of the possible. Seasoned veteran? We'll challenge you to follow along or guide us to the solution. This month we're tackling Week 48 of 2017 - Treemap Drill Down. The link will take you to the original Workout designed by Emma Whyte. Have extra time before the TUG - work ahead and see how far you can get!
Date: Thursday, February 15, 2018
Agenda
5:45 - 6:00 - Registration & Networking

6:00 - 6:15 - Announcements & Community Updates

6:15 - 6:40 - Viz Debate!

6:40 - 7:00 - Networking Break

7:00 - 7:20 - #MakeoverMonday March!

7:20 - 7:50 - #WorkoutWednesday Week 48 of 2017

7:50 - 8:00 - Wrap Up and Q&A
*This event is free to attend, but space is limited. Register today to secure your spot.

Follow Phoenix TUG on Twitter at @phxtug and LinkedIn at http://linkedin.phxtug.com
User Group Leadership:
Ann Jackson @annujackson | ann@jacksontwo.com
Michael Perillo @michaelperillo | michael@phxtug.com
Josh Jackson @vizJosh
Lilach Manheim @lilachmanheim
Jeff Park @JeffPark1010
Justin Hinckfoot



Parking Information
1625 W Fountainhead Pkwy, Tempe, AZ 85282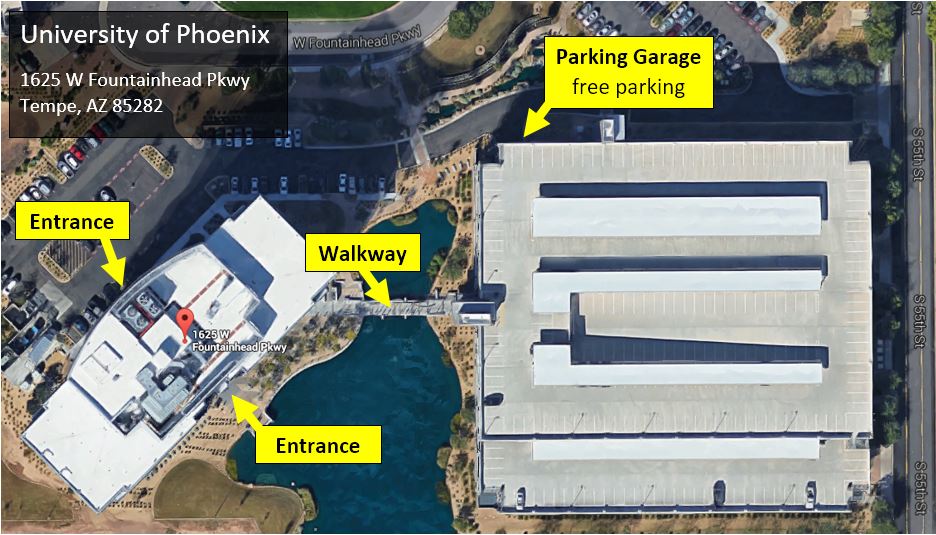 Please plan to arrive early. Plenty of free parking available.
Date and Time
Location
University of Phoenix
1625 W Fountainhead Pkwy
Rooms 401 to 403
Tempe, AZ 85282