February 2018 Functional Forum [Los Angeles - Santa Monica]

Tuesday, February 13, 2018 from 6:30 PM to 8:30 PM (PST)
Event Details
You are invited to attend: 
February Functional Forum Meeting, West Los Angeles/Santa Monica
Tuesday, February 13, 2018 from 6:30 PM - 8:30 PM
Hi from Terri and Jan~ 

We host the meeting for the Santa Monica/West L.A, Chapter of the Functional Forum.  It is our goal to provide you with not only some of the best content around integrative, holistic and functional medicine through the Functional Forum but also with a place to engage, support, and learn from other local practitioners. Los Angeles is filled with brilliant minds in this field and our goal is to create a community of practitioners that can not only refer to each other, but to share successes, setbacks, stories, and advice.   
Won't you join us?  Haven't been to a Functional Forum meeting yet? Come check us out!  This is an opportunity for functional integrative practitioners to meet, collaborate, and support each other's practices.  Attendance includes a light dinner.
---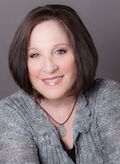 We are excited to announce our guest speaker,
Wendie Colter, presenting on 

"Introduction to Medical Intuition"
Medical Intuition offers a revolutionary new perspective in mind/body medicine with a unique intuitive skill set designed to identify the root causes of illness, imbalance and disease.
 A growing area of interest in the field of complementary and alternative medicine, Medical Intuition can provide essential support to any holistic healthcare practice.
_______________________
Wendie is a Medical Intuitive, Certified Master Energy Healing Practitioner and Teacher. She is founder and CEO of The Practical Path, which presents educational programs in metaphysics for personal and professional intuitive development.  
Wendie has been an invited lecturer and instructor at prominent educational and health centers including Scripps Memorial Hospital/Prebys Cardiovascular Institute, Sharp Memorial Hospital, Scripps Center for Integrative Medicine Holistic Nursing Conference, Institute of Noetic Sciences (IONS), Association for Comprehensive Energy Psychology (ACEP), International Society for the Study of Subtle Energy and Energy Medicine (ISSSEEM), Academy of Integrative Health & Medicine (AIHM), American Holistic Nurses Association (AHNA), Guarneri Integrative Health at Pacific Pearl La Jolla, Holistic Chamber of Commerce, and more. 
---
Evolution of Medicine is thrilled to be heading back to the UK for our February Functional Forum:"Prescribing Lifestyle Medicine". Register here to catch the podcast when it airs February 5 at 5pm. (You can catch it after that date as well.)
This historic Forum will bring you the top highlights from the first ever lifestyle medicine conference endorsed by the Royal College of Physicians: "Prescribing Lifestyle Medicine".
If you've ever needed a sign that integrative medicine has hit the mainstream, this is it!
We will also be hearing direct from the conference's speakers: Dr. Rangan Chatterjee, Dr. Ayan Panja and Dr. Michael Ash, along with other young physicians who have been inspired by the movement to start practicing lifestyle and functional medicine.
Featured speakers include:
Dr. Rangan ChatterjeeBsc (Hons), MRCP MRCGPUK International Functional Forum host, is leading the charge with his acclaimed BBC One series: "Doctor in the House", and his new #1 best-selling book, "The Four Pillar Plan"―which topped the charts last week on Amazon UK and has been serialized by major publishers like The Telegraph.
Dr. Ayan Panja MRCGP works with Dr. Chatterjee and has been practicing lifestyle medicine for many years. Having had postgraduate training in the UK and the USA, he is keen to share his knowledge, skills and experience with colleagues.
Dr. Michael Ash DO, ND, Bsc (Hons) RNT is a published scientific author and has built one of the largest integrative medicine clinics in the southwest of England.  For over 20 years he has specialized in the mucosal immune system, in particular that related to the gastrointestinal tract and has developed and refined a number of effective non-pharmacological clinical strategies for functional and pathological disruptions.
We are super excited to bring you the best highlights from this historic conference.
---
                                A Message from Your Hosts                                          
Terri Crystal, Certified Integrative Mind-Body Nutrition Coach
Janis Lueken, Registered Buteyko Breathing Educator 
Please join us as we create a community for health professionals and industry insiders who are passionate about the evolution of medicine.Curating the industry's leading innovators, the Functional Forum brings together the latest health news, functional medicine research, practice development and health technology in an upbeat, entertaining way.
What this space is NOT intended for is marketing and/or sales pitches. Peddling is not on the agenda – we promise. There are so many experts in the field in our very own city of Los Angeles – please let us know if you would ever like to present to the group! We look forward to learning, sharing, and building our local community together. 
Additional Event Information: Street Parking and a small lot behind the library are available.
 A special THANK YOU to our sponsors, Apex Energetics and DHA Laboratory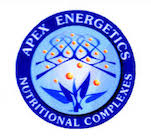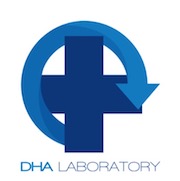 IMPORTANT: When you RSVP: As part of our educational mission, the Evolution of Medicine will also email you resources on clinical, practice development and other relevant topics for practitioners in functional integrative medicine. As a reminder, you can always adjust email frequency in the footer of each email
Have questions about February 2018 Functional Forum [Los Angeles - Santa Monica]?
Contact Janis Lueken
When & Where

Santa Monica Public Library, Fairview Branch
2101 Ocean Park Blvd
Santa Monica, CA 90405


Tuesday, February 13, 2018 from 6:30 PM to 8:30 PM (PST)
Add to my calendar
Organizer
Janis Lueken, specially trained as a Buteyko Breathing Educator is a highly qualified healer and healthcare professional.