Actions and Detail Panel
February 2017 Signature Luncheon
Tue, February 28, 2017, 11:00 AM – 1:00 PM EST
Description
February Signature Luncheon: A new generation of digital media for connecting with a new generation of car buyers
Join us as we explore what the next generation of connected cars will mean. Our panelists will discuss the customer journey, digital channels, and how social media is impacting connected car strategies.
Moderator: Geoff Halsema, Senior Vice President at Goodway Group
Panelists:
Sam Homsy, Cadillac Regional Marketing Manager, Southeast Region
Matt Schweers, Digital & Relationship Marketing at Porsche Cars North America
Manuel Sattig, Head of Brand Strategy & Communication, BMW, North America
Jenny Reed, VP Media Director at 22squared
Agenda:

11:00am - 12:00pm New Member Orientation (optional)
11:00am - 12:00pm Networking/Registration
12:00pm – 1:00pm Lunch and Presentation
Sponsored by the Goodway Group:

Sponsored by the Dagger Agency: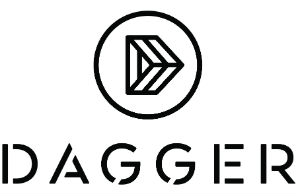 Sponsored by Headshot Ventures:

Headshot Ventures will be attending our Signature Lunch event on Tuesday and will be available to take your professional headshot. These quick and affordable headshot portraits are being offered for $10 per image or $20 for all of the pictures taken with the discount code AMA2017. No upfront payment or appointment is required! Everyone deserves a professional headshot that captures their personality and does not cost a fortune so come dressed to get your photo taken!
Follow AMA Atlanta on Facebook, Twitter, LinkedIn and Instagram.
@AMAAtlanta
#AMAATL
Parking:
Maggiano's has a parking garage which is complimentary. It is located in the back of the restaurant. When you enter you will get a ticket and we will provide a voucher to you. Valet parking is also available for lunch at $2 per car. Finally, there is also parking lot that is adjacent to Maggiano's which offers paid public parking at $7(not owned by Maggiano's).
Cancellation Policy: Due to pre-registration costs and guarantees, refunds or credits are not extended for this event. However, registrations are transferable. On the day of the event, the substitute attendee must present a copy of the registration receipt or e-mail verification to be admitted to the event.