February 2015 - Network, Walk and Talk with Nature in the City

Saturday, February 21, 2015 from 12:00 PM to 2:30 PM (PST)
Event Details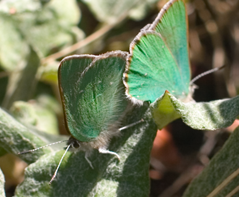 Join WEN and tour an urban wildlife corridor that was created by Nature in the City, neighbors, and schoolchildren to support the recovery of the Green Hairstreak butterfly.
Event schedule:
12:00 - 1:00 PM: Meet at the steps of 16th Ave and Moraga Street ("Moraga Tiled Steps") to network with other WEN members while enjoying free Arizmendi Bakery pastries or your own "brown bag" lunch. Thanks Arizmendi! Amber Hasselbring, Executive Director of Nature in the City will give an overview of the Green Hairstreak Corridor project at 12:30 PM while we eat lunch.
1:00 - 2:30 PM: A walk and talk through the Green Hairstreak Corridor with Amber Hasselbring, Executive Director of Nature in the City. We will begin the walk promptly at 1:00 PM!
Recently featured in the San Francisco Chronicle, The Green Hairstreak Corridor is a community initiative started in 2007 to connect two butterfly populations that had become isolated by urban development. Green Hairstreaks fly in spring, from January through May, so if conditions are right, we might see flying, basking, mating, and egg-laying! The tour will begin at the Moraga Tiled Steps, which is Nature in the City's newest habitat restoration site. Then we'll walk along the Corridor to 12 habitat patches and three natural areas. The tour will be a loop.
Meeting Location: Moraga Tiled Steps (Sunset District, San Francisco). Map link.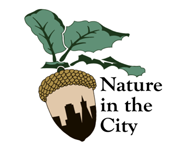 Additional volunteer opportunity with Nature in the City:
10:00 AM - 12:00 PM: If you would like to arrive early and participate in hands-on restoration work with Nature in the City, please sign up on the Nature in the City Meetup page.
When & Where

Moraga Tiled Steps (Sunset District, San Francisco)
16th Avenue at Moraga Street
San Francisco, California


Saturday, February 21, 2015 from 12:00 PM to 2:30 PM (PST)
Add to my calendar
Organizer
SF Bay Area Women's Environmental Network
The Women's Environmental Network creates and empowers a community of women working to protect the environment. For over two decades, WEN has created a community of women in the San Francisco Bay Area and beyond to enhance stewardship of the environment through networking, career building and leadership development. WEN engages more than 2,000 community members whose interests range from environmental education and conservation to public policy and renewable energy and whose professions span the nonprofit, academic, public, and private sectors.
February 2015 - Network, Walk and Talk with Nature in the City