Description
Cloud Security - Practices & Principles
Christian Beedgen, CTO & Co-Founder at Sumo Logic, will discuss high-level design principles and best practices for building a secure cloud-based service by leveraging automation and secure development lifecycle methodology, leveraging IaaS provider's APIs and product offerings, as well as, the fundamentals of keeping your data and environment safe in the public cloud.
Our Presenter: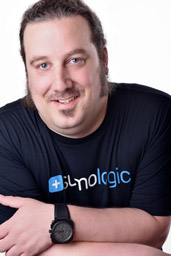 Christian co-founded Sumo Logic in 2010 and has served as CTO since then. Christian was at ArcSight from 2001 through January 2010 most recently serving as Chief Architect for the event-based products, both ArcSight ESM and ArcSight Logger. He led development teams that owned and delivered the core of the ArcSight product line across server infrastructure and user interaction. Christian was the first server-side engineer building the ESM backend and growing the server team. He designed and implemented the core backend event handling framework along with the object-relational mapping framework. He was integral in the design and development of core product features such as a flexible framework for real-time query processing and the initial set of stream processors. Christian also co-designed and implemented a patented approach to display large result sets that change dynamically. Prior to ArcSight, he was co-founder of Gigaton, an infrastructure software company enabling distributed file management solution over IP-enabled networks.


About Websense:
Websense® is a global leader in protecting organizations from the latest cyber attacks, data theft and insider threats. Websense TRITON® APX solutions are designed to help organizations grow and safely embrace new technologies, such as cloud-based services. Websense TRITON APX solutions offer unparalleled protection for advanced attacks that exploit the Kill Chain, and enable real-time feedback to educate and motivate end-users to avoid risky behavior. Websense security solutions unify web security, email security, mobile security and data loss prevention (DLP) at the lowest total cost of ownership, while enforcing security compliance and best practices.
For more information about WebSense, visit www.websense.com.
Contact:
Renee Agonis
+1.832.524.8993
ragonis@websense.com
www.websense.com
Contact Info:

Luncheon Meeting Schedule:
11:15 a.m. Registration / Networking

11:30 a.m. Luncheon / Networking

11:45 a.m. Chapter Business Meeting

12:00 noon Keynote Presentation

1:00 p.m. Adjourn Luncheon
Luncheon Meeting Location:
Allison Tower
1201 Lake Robbins Drive
The Woodlands, TX 77380
Map: http://www.apsg.info/Resources/Documents/woodlandscampus_map.pdf
ISSA South Texas Purchase/refund policy: No Refunds
Organizer of February 19th 2015 - The Woodlands ISSA South Texas Luncheon
The South Texas Chapter of the Information Systems Security Association (ISSA) is a non-profit organization of information security professionals and practitioners.
South Texas ISSA provides education forums, publications and peer interaction opportunities which enhance the knowledge, skill and professional growth of its members. This Chapter is affiliated with the international ISSA organization, conforms to its professional and organizational guidelines, and supports the ISSA Code of Ethics. We encourage our members to pursue and maintain formal security certifications in their chosen fields and offer training opportunities to help members meet requirements for continuing education.