Description
Presentation Title: Why going for high score is a good thing
Speaker: Frank Leyva, Cybersecurity Engineer
Abstract: In 2018, the stakes for cyber-attacks were higher than ever. We as a community continued to witness attention-grabbing security incidents dominate headlines news, including the most massive Denial of Service attack ever recorded. But is this a bad thing? Some would be quick to say yes, but I believe hackers going for high score is a good thing only if we can learn from their actions.
Attackers have proven that they are capable of continually developing new techniques as well as improving the efficiency of the old. Over the last few years, my team and I have seen a steady growth in the development and evolution of the Denial of Service threat landscape, including several world record attempts. In this talk, I will discuss how the Denial of Service landscape has evolved over the years by highlighting the differences between the last two record-breaking attacks, Mirai (DYN) an IoT based botnet and Memcached (GitHub) an amplification attack.
We will then discuss the future of Denial of Service attacks and what the landscape will look like as other technologies and protocols continue to evolve. We will talk about why amplification attacks will always be a significant vector and how we can begin to forecast what the potential risks will be. We will do this by reviewing the current threats around susceptible protocols and how attackers currently can launch masked amplified attacks for high score.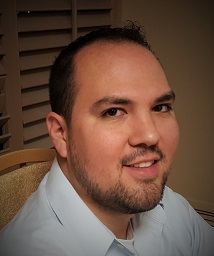 Speaker Bio: Frank Leyva is a Cybersecurity Engineer with Radware, a market leader in Cyber Security with a Focus on Network and Application level availability, and security. Prior to that he was a subject matter expert in network security defense with a leading anti-malware company, performing advanced threat analysis, deep packet inspection, and creating hacker profiles for after attack reports. His skillset spans across all infrastructures, from on premise, physical and virtual, to cloud, ISP, hosting, and carrier grade networks. He has spoken at many engagements with security partners, vendors, and C-level executives, continuously striving to stay up to date with current security trends, vulnerabilities and exploits. He is also prior service Marine, and a member of LinkedIn Vets, Infragard North Texas chapter, Dallas Hackers Association, and is an advisory board member for Navarro College.

Prerequisite: An interest in information security
CPE Hours: 1
ISSA Lunch Sponsor:

https://www.fortinet.com
For more information contact: Kelsey Martel kmartel@fortinet.com 603-785-8695
Meeting Agenda:
11:15 a.m. Registration / Networking
11:30 a.m. Luncheon / Networking
11:45 a.m. Chapter Business Meeting
12:00 noon Keynote Presentation
NOTICE:
The South Texas ISSA Chapter may record (Video and or Audio and or Photograph) the monthly chapter meetings for 2016. We may record (Video and or Audio and or Photographs ) at this event as we believe it brings great value to our membership. While we are not planning, or anticipating, to record (Video and or Audio) the general audience, we are obligated to inform you that you may be recorded (Video and or Audio and or Photograph) during the course of the event. Therefor as a condition of attendance to the event, we require the following release and consent for use.
Effective as of May 12, 2016 and beyond CONSENT and RELEASE is being granted by the REGISTRANT(RECORDED PARTY) to South Texas ISSA (the RELEASED PARTY) to use Video and or Audio and or Photographic recordings taken during the South Texas ISSA Chapter Meetings. I confirm that the RECORDED PARTY is an adult and is fully authorized to agree to this Consent and Release. In exchange for access to the Chapter Meeting and payment as indicated in the fee structure, the REGISTRANT/RECORDED PARTY hereby grants consent to South Texas ISSA and or its agents (collectively, the RELEASED PARTY) and authorizes the use of any and all Video and or Audio and or Photographic recordings taken of me and any reproduction of them in any form in any media whatsoever and any derivative work based hereon throughout the world, for the use of documentation, publicity, promotion, and advertisement of the RELEASED PARTY events. The REGISTRANT/RECORDED PARTY also consents to the use of his/her own name or any fictitious name which may be employed in connection with the aforesaid Video and or Audio and or Photographic recordings. The REGISTRANT/RECORDED PARTY hereby releases any and all claims for Video and or Audio and or Photographic materials collected at this event for the sole use of documentation, publicity, promotion advertisement of the RELEASED PARTIES events. The REGISTRANT/RECORDED PARTY hereby waives any right that he/she may have to inspect and/or approve the documentation, publicity, promotion and advertisement materials that may be created from them. BY COMPLETING THE REGISTRATION, THE RECORDED PARTY WARRANTS THAT HE/SHE HAS READ THIS CONSENT AND RELEASE PRIOR TO THE COMPLETION OF THE REGISTRATION PROCESS, AND UNDERSTANDS IT, AND FREELY ENTERS INTO THIS CONSENT AND RELEASE.