February 12th 2015 - ISSA South Texas Chapter Monthly Luncheon
When and where
Location
Houston Engineering & Scientific Society (HESS) 5430 Westheimer Rd Houston, TX 77056
Description
Mobile Hacking Exposed: Attacks and Countermeasures from the Field
Mobile is comparable to the rise of the Internet in changing our lives. As mobile enables data and applications to get pushed farther to the edge of the enterprise, whether collecting data in the field, managing systems in the plant, or accessing corporate applications from the road, its impact will only increase. This presentation will summarize experiences performing security assessments and remediation for a wide range of mobile applications and technologies, and is based on the best-selling book Hacking Exposed: Mobile. Varying perspectives on mobile security will be considered, including organizational IT, application developers, and end-users. Real-world attacks and countermeasures will be covered to highlight the areas of greatest risk.
Our Presenter:
Joel Scambray is a Managing Principal at Cigital, a leading software security firm established in 1992. He has assisted companies ranging from newly minted startups to members of the Fortune 500 address information security challenges and opportunities for over 15 years.
Joel's background includes roles as an executive, technical consultant, and entrepreneur. He co-founded and led information security consulting firm Consciere before it was acquired by Cigital in June 2011. He has been a Senior Director at Microsoft Corporation, where he provided security leadership in Microsoft's online services and Windows divisions. Joel also co-founded security software and services startup Foundstone, Inc., and helped lead it to acquisition by McAfee in 2004. He previously held positions as a manager for Ernst & Young, security columnist for Microsoft TechNet, editor at large for InfoWorld Magazine, and director of IT for a major commercial real estate firm.
Joel is a widely recognized writer and speaker on information security. He has co-authored and contributed to over a dozen books on IT and software security, many of them international bestsellers. He has spoken at forums including Black Hat, as well as for organizations including IANS, CERT, CSI, ISSA, ISACA, SANS, private corporations, and government agencies including the FBI and the RCMP.
Joel holds a BS from the University of California at Davis, an MA from UCLA, and he is a Certified Information Systems Security Professional (CISSP).
Houston Meeting Sponsor Information: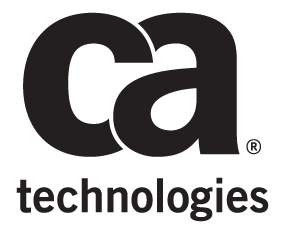 The application economy has changed everything, but the core demands remain the same: faster delivery, better quality and lower costs. The app economy provides both challenges as well as great opportunities for organizations that leverage effective security to take advantage of these opportunities. In Security, it's as much about engaging the marketplace and ensuring consumer confidence as it is about defense and protection. Security can help the organization leverage the potential of all of these important aspects of the app economy – increased mobility, cloud services, developer ecosystems, social login, and the others. CA Security solutions are divided into 3 categories – Identities, Access, and API's. These can be deployed on-premise or in cloud environments. CA Technologies offers a comprehensive and proven solutions that accelerate secure application development and delivery, deliver multi-channel access across applications (Web, mobile, APIs), and provide end to end security in a modular, integrated, and highly scalable solutions.
The company is also a founding member of the Cloud Security Alliance (CSA) and Council on CyberSecurity.
For more information, please visit http://www.ca.com/us/securecenter
Contact:
Greg Estes – Enterprise Security Strategist
214-335-7767
Greg.estes@ca.com
Justin Boll – Specialist – API Security & Management
214-405-9771
Justin.boll@ca.com
http://www.ca.com/us/securecenter
Luncheon Meeting Schedule:
11:15 a.m. Registration / Networking

11:30 a.m. Luncheon / Networking

11:45 a.m. Chapter Business Meeting

12:00 noon Keynote Presentation

1:00 p.m.

Adjurn Meeting
Luncheon Meeting Location:
HESS - Houston Engineering and Scientific Society Club
5430 Westheimer at Yorktown. (Free Garage Parking)

ISSA South Texas Purchase/refund policy: No Refunds