Februarski sastanak korisničke grupe HTML5 i JavaScript Banja Luka

Thursday, February 6, 2014 from 5:00 PM to 7:00 PM (CET)
Event Details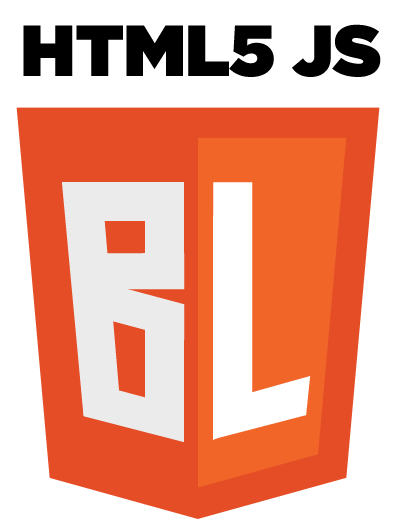 Korisnička grupa "HTML5 i JavaScript Banja Luka"
u četvrtak 6. februara 2013, u 17h organizuje novi sastanak u prostorijama ICBL-a BanjaLuka
učionica 4 preko puta stepeništa drugi sprat.
Zgrada Čajaveca, u blizini muzičke škole, Jovana Dučića 23A, drugi sprat.
U prizemlju i na prvom spratu je Univerzitet za poslovne studije, te Gaudeamus srednjoškolski centar.
Posjetioce očekuju i vrijedne nagrade.
Ovaj put imamo 2 teme :

Prva tema je
Software engineering is more than hacking code. Its more than just putting a group of people in a room giving them a sheet of paper called requirements and expecting a working maintainable solutions. The modern practice of software engineering is more that seventy years old, starting from the first big machines and the women who programmed to them to the modern day hack shops which build the new dream high traffic web sites. The processes, the practices and the attitudes required to achieve a proper software engineering proficiency level are always the same, they are simple and ensure that the best software is delivered and maintained at the lowest cost possible.
Predavač: Nikola Stjelja

Nikola Stjelja is a software architect from Croatia with ten years of experience in outsourcing and governmental work. He is specialized in leading teams, designing software and providing software engineering as a service.
Druga tema je
Windows Phone App Studio 
Windows Phone App Studio je novi Microsoftov web razvojni alat, koji omogućava brz i efikasan razvoj aplikacija za Windows Phone 8, bez pisanja koda. 
Bez obzira da li ste developer ili niste developer, ovaj alat će vam omogućiti brzi razvoj WP8 aplikacija na osnovu predefinisanih šablona te kreiranje XAP fajla za postavljanje aplikacije na Windows Phone Store. Iako nije toliko funkcionalan kao Visual Studio, ipak daje jako puno mogućnosti i opcija za razvoj vrlo moćnih te dizajnerski dorađenih WP8 aplikacija.
U primjeru kreiranja konkretne aplikacije će biti opisani osnovni koraci u kreiranju aplikacije. Kreiranje aplikacije teče u četiri osnovna koraka. Prvi korak je definisanje aplikacije i osnovnih podataka kao što su naziv, opsi i logo, potom se definiše sadržaj, vrši se konfiguracija apliakcije i poslednja faza je generisanje aplikacije.
U toku predavanja će biti objašnjeni osnovni koncepti kao što su izvori podataka i sekcije kao i mogući izvori podataka koje je moguće koristiti u okviru App Studio.
Generisani XAP fajl je moguće odmah postaviti na Windows Phone Dev Center za sertifikaciju ili ako je to potrebno uvesti u Visual Studio razvojno okruženje za dalju doradu.
Predavač : Spaso Lazarević
Spaso Lazarević je Microsoft MVP za Visual C# od oktobra 2012 i programiranjem se aktivno bavi više od 14 godina.
Aktivni član MsCommunity.ba i Leader za .NET User Group Bijeljina od njenog osnivanja, decembra 2009. godine. Aktivno promoviše Microsoft tehnologije kao predavač na Microsoft događajima u okruženju.
Držao predavanja na konferencijama MSNetwork, Sinergija, WinDays, MobilityDay, MSCommunity BiH, Windows Phone Week kao i na više sastanaka User grupa. Organizator Windows Phone Week konferencije u Sarajevu posvećenoj Windows Phone tehnologijama.
Diplomirao na Fakutletu Tehničkih Nauka u Novom Sadu 1999 sa zvanjem dipl.inž.elektrotehnike. Trenutno zaposlen kao Software Developer u Nova banka AD Banja Luka, Bosna i Hercegovina. Ima tri godine iskustva kao asistent na Fakultetu za informacione tehnologije na SPU, Bijeljina.
Vodi blog na adresi http://spasol.wordpress.com/
When & Where

ICBL
Jovana Dučića 23A
78000 Banja Luka
Bosnia & Herzegovina


Thursday, February 6, 2014 from 5:00 PM to 7:00 PM (CET)
Add to my calendar