Welcome! FMCS will be providing the FEB Basic Mediator Training on January 25, 26, 27 , 2022. This training is online through MS Team
About this event
This free training will begin Tuesday January 25, 2022 and end on Thursday January 27, 2022. Reminder (This will be a virtual training)
This is a joint venture between FMCS and Philadelphia FEB
Class Duration: 10:00 AM - 2:00 PM EDT
This Training will be set for 20 participants!
*The class can reach capacity quickly, Take Advantage Now!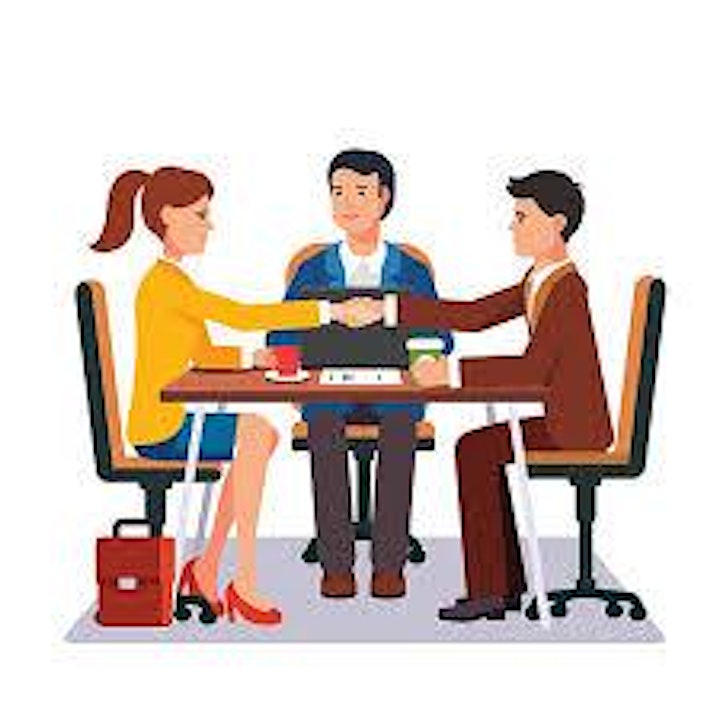 *REMINDER - remember to only use .gov and .mil email addresses. THIS TRAINING IS ONLY OFFERED TO FEDERAL EMPLOYEES
Participants will receive the training login information once registration has ended. The training platform will be MS Teams (similar to Zoom). You must be able to use RingCentral in order to participate in this training. For a tutorial on how to use RingCentral ahead of time, please contact OSD@fmcs.gov and reference FEB Basic Mediation Skills - January 25, 26, 27 , 2022.