Feb 25 - Video Magic Training Summit - Creating, Editing and Posting Your O...
Description
Saturday, Feb 25, 2017
604 S. King Street, Mansion Suite 208
Leesburg, VA 2175
10:00 AM to 12:30 PM
$45 registration required.
Bring your own cell phone (charged and ready to go!)
Part of our Magic in the Mansion Series
Video Magic Training Summit
Creating, Editing and Posting Your Own Cell Phone Video
Meet Derek Archer of Hit Your Mark Media. Go ahead, click on his photo below and you will be taken to a video where he shares a little video magic! He even gives you a few video tips.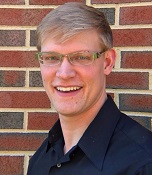 Over a billion YouTube videos are watched every day.
It's time to start getting your videos in front of this audience on your budget today!
Join us for the first ever Video Magic Training Summit where we will teach you how to shoot, edit and post your very own professional look and feel videos completely from your cell phone.
FIRST: In case you missed it, click on Derek Archer's picture above and watch the video he made (go ahead, it's entertaining and you will learn a trick or two about videos just by watching).
NEXT: Know that the entire video you just watched (you did click on it, right??!!) was shot, edited, and uploaded from an iPhone using simple tricks and tips and apps in under an hour. Sure, it takes a lot of knowledge to make something like this with simple tools and the phone you already have, so register for the summit and reserve your limited seat today - you won't want to miss this one.
Who should attend? Whoever wants to learn how to shoot, edit and upload a video from your phone. (Hint: Do you want to market your business? Yup, thought so. Register now!)
What will we do at the summit? We will work with you to create your 30-second script, going over some of the basic things you will want to include. Or if you are comfortable in front of the camera, you can skip that part! Then we will practice in teams and have some FUN in front of the cameras! Finally, we will call upon all of our Mansion Magic and, in teams, you will begin to shoot your videos.
Once you are done shooting your video(s), you will meet up with Derek to learn how to edit and upload them. You walk out the mansion door with YOUR video already done AND knowledge of how to shoot videos whenever you want in the future.
IMPORTANT: Come prepared with your own cell phone, charged and ready to go. Think about what your message will be....or work with us to create a script at the Summit.
-----------------------------
Derek Archer is the owner of Hit Your Mark Media, a HubSpot digital marketing agency. Derek makes the world smaller and your voice bigger as he helps you shape your story to be broadcast around the world.
Robin Suomi, MBA, Founder of Startup to Growth, LLC, has assisted thousands of small business owners for over 10 years start and/or grow their companies. She combines a unique background of small business technical assistance consulting with her skills as a trained coach and facilitator when working with clients to find actionable solutions to their challenges. Startup to Growth, LLC specializes in helping entrepreneurs unleash their vitality, innovation and creativity as they start and/or grow successful and sustainable businesses. "Together, we've got this!" Contact Robin at robin@startuptogrowth.com or 703-850-7475.