Feb 23rd Reception/Panel at Stanford: Leadership in a Changing world - Stan...
Description
Dear Stanford A&E members and friends,
Please join us for a fun reception and inspiring panel discussion with great Stanford academics, Social Sector thought leaders and Authors on how concepts of leadership and agency are evolving and transforming as the world changes - New models: The Changemaker Effect, The New Alpha and more - highly relevant to today's changing world and very much aligned with Stanford A&E's core value of being of value to the community and society via advancing Innovation and Entrepreneurship.
Stanford Angels and Entrepreneurs is cohosting this event in deep collaboration with Ashoka.org, and the Stanford student groups BASES and SENSA.
Come hang out with fellow Stanford students, Alumni, Professors and silicon valley thought-leaders at quaint and historic Roble Theater on Stanford campus on

February 23rd

from

5pm-7pm

.
The Theme of the panel is 'Collaborative Leadership in a Changing World'.

We will also learn about the Stanford ecosystem student groups BASES and SENSA during the evening and hear from their leadership.



Panel moderators:
Stanford A&E Co-Presidents Radhika Shah & Alan Chiu
Panelists
Henry De Sio, Global Chair for Framework Change Ashoka,

Former Deputy Assistant to President Barack Obama,

COO 2008 Obama for President Campaign.



Prof. David Brady Stanford University,

Professor of Political Economy and

of Political Sciences, School of Humanities and Sciences,

Senior Fellow, Stanford Institute for Economic Policy Research, Senior Fellow Hoover Institution



Danielle Harlan, Author of "The New Alpha: Join the Rising Movement of Influencers and Changemakers Who are Redefining Leadership", Founder and CEO of the Center for Advancing Leadership and Human Potential
Date
:
Thursday, February 23rd
2017
Time:

5:00 PM – 7:00 PM

(Registration/Reception

5:00-6:00

, Panel Discussion

6:00-7:00pm

)
Venue: Roble Theater, Roble Hall Building Room M130,
374 Santa Teresa St, Stanford, CA 94305
Please RSVP by Feb 17th. As multiple groups Co-convening this event I we suggest rsvping at your earliest convenience.
We hope to see you there!
Radhika Shah & Alan Chiu on behalf of the Stanford A &E Leadership team
Theresa Donovan, Senior Consultant, Global Communications and Media, Ashoka.org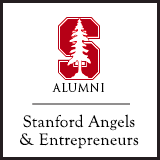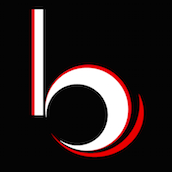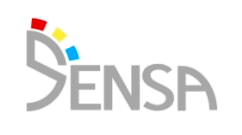 - - - - -
- - - - -
- - - - -
- - - - -
- - - - -
- - - - -
- - - - -
- - - - -
- - - - -
- - - - -
- - - - -
About Stanford Angels and Entrepreneurs:
Stanford Angels & Entrepreneurs seeks to strengthen Stanford's startup community by fostering a pay-it-forward spirit and building relationships among entrepreneurs, faculty and alumni investors. We strive to leverage the power of entrepreneurship and technology innovation to be of service to the Stanford community and society overall.
Our community approach creates diverse opportunities for education, professional development, advising and mentoring, and growing one's business and investment portfolio as well as tech innovations benefiting society.
About Ashoka:
Ashoka's Vision: Realizing the "Everyone a Changemaker" World
The world has always known change, but the change we see today is transforming the way we live, work, and interact at a rate and scale never seen before. Technologies have lowered barriers to participation so that everyone can contribute and act collectively more than ever before. As a result, we are living in a truly historic moment where anyone can create positive change.
Now is the moment to ensure that everyone knows they can change the world for the better, and does so.
We want to live in a world where every young person grows up to become an adult changemaker, capable of taking creative action to solve a social problem; a world where the development of young changemakers and the practice of changemaking are the norm.
Our vision and understanding of the world comes from Ashoka's e
xperience in pioneering the field of social entrepreneurship over the last 35 years—
finding, selecting, and supporting the world's leading social entrepreneurs (Ashoka Fellows
).
The network of more than 3,000 Ashoka Fellows is implementing system-changing solutions to human and environmental problems in 89 countries
.
About BASES :
The
Business Association of Stanford Entrepreneurial Students -
is at the heart of student entrepreneurship.
As one of the premiere student-run entrepreneurship organizations in the world, BASES promotes entrepreneurship education at Stanford University in order to empower the next generation of entrepreneurs. We work with exceptional students, prominent professors, and thought leaders to unite the worlds of innovation, academia and industry. Our programs include the BASES $100k Startup Challenge, Entrepreneurial Thought Leaders' Seminar, Startup Career Fair, Women in Entrepreneurship Summit, and Social Impact Week.
About SENSA
We aim to solve the problems of the world by developing the field of social entrepreneurship via empowering social entrepreneurs through a focus on the educatio
n of all related parties, a creation of networks and the connection of young people with mentors, and the incubation of ideas from initial stages.
We see a better world where social entrepreneurship is understood and becomes the norm for entrepreneurship, thereby increasing the number of social entrepreneurial ventures in all fields. Join us in our mission to spread the love for social entrepreneurship and for a better world.