feb-2014-ieee-pes-la-metro

Tuesday, February 25, 2014 from 11:15 AM to 1:00 PM (PST)
Event Details
"AB2514 – California's Upcoming 1.35 GW Multi-Billion Dollar Investment in Energy Storage"
The presentation will discuss the California PUC's recent policy decision that established a 1.35 GW Energy Storage procurement target for the State's three Investor Owned Utilities. The presentation will outline the underlying AB2514 legislation and resulting CPUC Decision that has set a procurement target for additional advanced energy storage. The presentation will also provide an overview of the expanding range of grid storage technology options that will serve this new multi-$billion grid investment, and recent grid storage project experience with these technologies. The presentation will conclude by outlining key motivators for State policy makers taking action to
expand consideration and use of grid energy storage, including, integration of more renewble resources to meet the State's aggresive RPS targets, managing increased load variability and volatility (i.e. managing the CAISO "Duck Curve"), and responding to major changes in California's mix of conventional resources (i.e. mitigating SONGS shut down).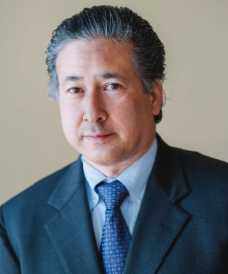 About our Speaker- Charlie Vartanian is Marketing Director for UniEnergy Technologies (UET), a manufacturer of advanced vanadium flow battery systems for grid-scale applications. Charlie has over 25 years of power industry experience including marketing advanced energy systems, leading and performing electric system planning studies, and contributing to technical standards development. At UET, Charlie focusses on matching client goals and market requirements with UET's novel solutions. While at DNV KEMA, Charlie led the team that performed Cost Effectivess analysis for the CPUC AB2514 Energy Storage proceeding. And, at SCE Charlie proposed the succesfully deployed 1 MW NaS battery now operated by SCE for power system support on Catalina Island. Previous employers have included DNV KEMA, A123 Systems, Southern California Edison, the California Energy Commission, Enron Energy Services, and the U.S. Navy Civil Engineer Corps. Charlie received his MSEE from USC, and his BSEE from Cal Poly Pomona. Charlie is a licensed Professional Engineer in California, and is a senior member of the IEEE.
Location: Luminarias Restaurant
3500 Ramona Blvd. Monterey Park, CA
(323) 268-4177
On the Monterey Park Golf Course Grounds
When:  February 25, 2014   
11:15am          Social and Registration
11:30am          Lunch
11:50am          Open Meeting & Welcome
11:55am          PES Officer Elections
12:00pm          Speaker Presentation
1:00pm            Adjourn  
Registration: Make your advance reservation by 2pm on February 21, 2014.
IEEE Members $20.00
Non-IEEE Members $30.00, All Students $15.00.
Payment will be taken at the door by check or cash only. No Charge Cards will be taken at the door. Advance credit card payment can be made at the web site shown below. After lunch, attendance for the presentation is free.
Make your reservation and optional pre-payment at the following website 
http://www.eventbrite.com/e/feb-2014-ieee-pes-la-metro-registration-10214171863
Registration questions? Please email Erfan BabazadehAsbagh at erfan.babazadehasbagh@sce.com
Other questions? Please email Jason Rondou at jason.rondou@ladwp.com
2014 IEEE LA Metro Section PES Chapter Officers
Chair – Jason Rondou, P.E.
310-625-9892, jason.rondou@ladwp.com
Vice Chair – Henry Khoo, P.E.
909-274-1525, win524@ieee.org
Treasurer – Erfan BabazadehAsbagh, P.E.
626-308-6410, erfan.babazadehasbagh@sce.com
Secretary – Don Laird, P.E.
626-688-5604, Don.Laird@ieee.org
Past Chair – Charles Vartanian, P.E.        
626-818-5230, Charles.Vartanian@ieee.org
Membership Coordinator – John McAbee
562-925-8900, JMcabee@burndy.com
Education – Larry Dalton
213-367-6865, Larry.Dalton@ladwp.com
Standards – Matthew Collins, P.E.
909-274-1405, Matthew.Collins@sce.com
When & Where

IEEE PES L.A. Metro Chapter, February 25, 2014 Meeting
3500 West Ramona Boulevard
Monterey Park, CA 91754


Tuesday, February 25, 2014 from 11:15 AM to 1:00 PM (PST)
Add to my calendar
Organizer
IEEE PES L.A. Metro Chapter