Event Information
Refund Policy
Contact the organizer to request a refund.
Eventbrite's fee is nonrefundable.
We bake and make your Valentine's Day Kits on Saturday - you log in for LIVE virtual cookie decorating class on Sunday!
About this Event
Welcome to Sugar Cookie Classes and our first-ever virtual Cook-E class!
This virtual event will include two dates. On Saturday, you'll "porch pickup" your class kit. On Sunday, we'll host the class!
Porch Kit Pickup: Saturday, February 13, 2021 @ 2:00PM - 6:00PM at 12705 Lady Somerset Lane, Fairfax, VA 22033
Zoom Class: Online on Sunday, February 14, 2021 @ 1:00PM via Emailed Zoom Link
Note - if you can't pick up your class kit on the above date, we recommend signing up for a different class. You'll need your kit to take this class!
Each order includes 1 kit. That kit includes two sets of cookies (each set is 6 cookies so each kit will include 12 cookies) making this virtual class a great date night idea or a fun Galentine's Date idea! We'll take you both through your 6 cookies using 4 different icing bags and sprinkles to create two adorable sets.
Event ticket includes 1 Virtual Event link + 1 Cookie Kit (each kit is good for two people)
Additional kits can be purchased as add-on kits (each additional kit is good for 2 people)
If you plan to watch the Virtual Event with friends in the same location, you do not need to purchase additional tickets - just additional kits
If you plan to watch this Zoom separately with friends in different locations, you'll need to purchase 1 Virtual Event ticket for each location (each Virtual Event Ticket comes with 1 kit).
Class instruction will be conducted LIVE via Zoom on Sunday, February 14th starting at 1:00 PM to 2:00PM. We'll walk you through each and every cookie answering questions via Zoom chat along the way!
Attendee's cameras and mic will be muted and turned off for the duration of the class, but you'll still be able to use the chat feature to ask your questions live to your instructors!
Want to invite more people from your home to watch our Zoom cookie class? Awesome, we'd love to have them! Buy one Virtual Event class ticket (this will get you 1 kit and 1 Zoom link), and use the kit add-on at checkout to purchase additional kits! Each kit covers two people - you'll get 12 cookies (each set is 6) and 4 bags of icing to share (this icing will be more than enough for both sets), and one tub of sprinkles (we tend to go overboard on sprinkles!).
If you want friends to join but they'll be watching from different computers, you'll need to purchase additional Virtual Event Tickets. Only one Zoom profile per Ticket - so if you're watching from different locations, you'll need different Zoom profiles which means additional tickets. If you're all watching from the same location though, you're good with just 1 Virtual Event ticket + additional add-on kits.
Don't have a plus one? We'll be your plus two! Purchase a kit and you'll have enough extra cookies to practice on after class (or snack on during class - we don't judge).
About the Class
This class is for the beginner cookier or for the person who is just curious about what cookie decorating is all about! We will be doing a Valentine's Day theme set that tastes amazing and will look even better once you've completed your decorating.
Note - We're still coming up with your class set - the pictures here are just examples!
We provide everything you will need from cookies, icing, and sprinkles.
This class will include two dates - the pickup date on February 13th and the virtual class on Valentine's Day - February 14th! The class is designed for two people per kit, but you can absolutely take this class on your own and have an extra set to practice with!
The class curriculum is written for ages 8+, but with parental guidance, these cookies can be fun for any age. We have had people as young as 6 take our classes and end up with a gorgeous set (and a lot of licked fingers!).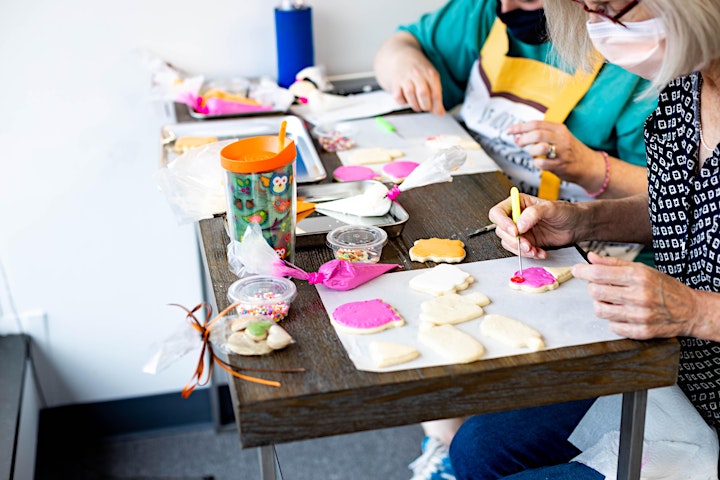 FAQ
What will I be doing in class?
Besides having the most fun ever? We will be going over some cookie facts, decorating techniques and you will be decorating your very own set of cookies that you will take home with you that day.
Do I need to know how to bake?
Nope! We will have the cookies pre-made for you in a ready-to-go class kit, and we will give you our recipes in an email after class so you can create your own on your own!
What will we learn in class?
You'll learn what goes into preparing royal icing, the value of different icing consistencies, how to color icing, and tricks to fill piping bags (believe me, it's harder than it looks). You'll also learn different decorating techniques such as marbling, outlining, wet-on-wet, brush embroidery, and painting. Techniques will vary depending on the class and can be customized to your needs.
What do I need to have to take this e-class?
Nothing! Everything will be provided for you including our rather tasty sugar cookies. All you need to do is join us online and have fun! Messy decorator? You can bring your own apron or just wear easy-to-wash clothing.
What age is best for cookie classes?
Our classes are for almost any age! From youngsters to grandparents- come on in and have some cookie fun with us! We have had youngsters as little as 6 join our class, but our recommended class age is 8+ to follow the class curriculum and really get value from decorating cookies.
Can I sign up as an individual or as a group?
You can sign up as just yourself and have extra cookies to decorate. You can sign up for two (you'll get 1 Zoom link and 1 kit to share), or you can sign up for more - just purchase 1 class ticket and, at checkout, add on additional kits (note - each kit covers 2 people).
Where are the classes located?
This will be our first virtual Sugar Cookie Class so it'll be located in your own home! Our pickup day will be at 12705 Lady Somerset Lane, Fairfax, VA 22033. It will be as contact-less as possible. We'll hand you your kits at the porch, and you'll be on your way!
I signed up for a class but can't make it?
*sad face* Because this is a virtual class, you can cancel for a full refund 5 days prior to the event date. After 5 days, you won't be able to cancel or get a refund. You can send someone to pick up your kit and take your class though, so have that friend's list ready and let us know if you'll be subbing out your pickup person!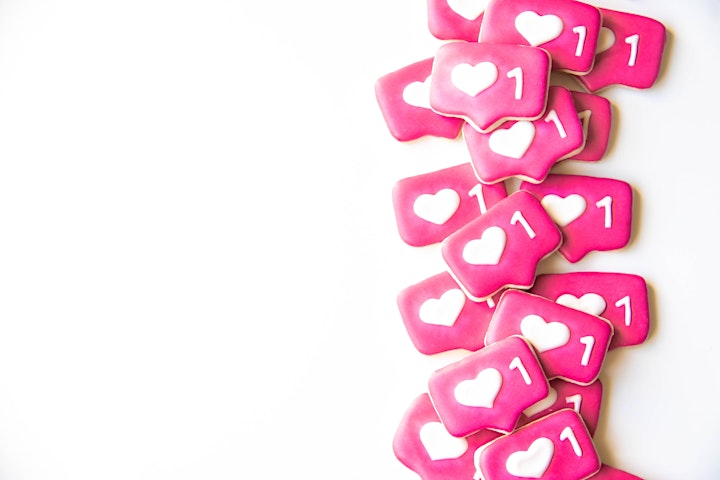 About Sugar Cookie Classes
Who doesn't love getting out and doing something fun while also eating delicious cookies!? That's what Sugar Cookie Classes is all about!
Our classes are based in Northern Virginia and cater to the beginner cookier. Whether you just want a fun date, a girls-night-out, or just want to explore what cookie decorating is on your own- we have a seat for you.
All you will need to bring is yourself (and an apron if you are a messy decorator) and we take care of the rest. You will get a set of pre-baked cookies (pretty tasty if I do say so myself) as well as all the supplies you will need to decorate them.
Our virtual classes are an hour-long - covering everything you'll need to know to get started with cookies, decorate a set, and ask your questions. Since this is virtual, you're in charge of cleanup! We have classes throughout the year (both virtual and in-person) that highlight different themes so make sure to sign up for our newsletter so you can get in on the cookie action!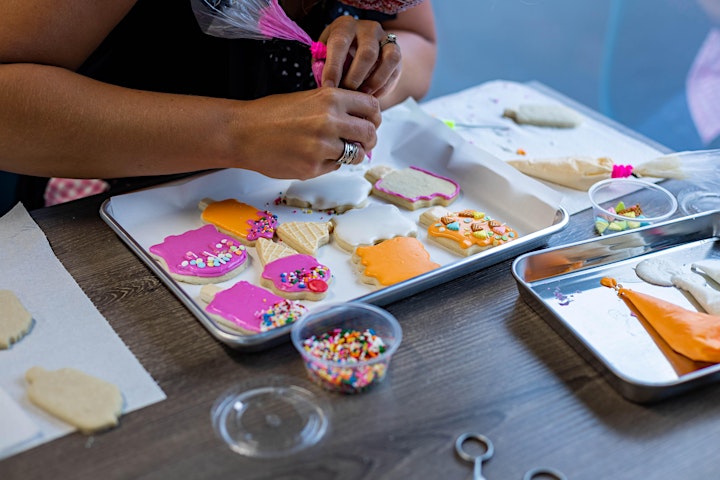 Covid / General Cancellation Policy:
Showing Symptoms Before 5 Days Out:
If you're sick prior to the 5-day refund cutoff, you can cancel for a full refund! And might we say thank you for quarantine-ing (is that a word??). To request a refund through Eventbrite, follow these steps.
Showing Symptoms After 5 Days Out:
For any sickness symptoms prior to your class's start time but after the 5-day refund policy, please email us before your class's start time, and we'll give you a credit for future classes.
Day Prior (Pickup Date):
Feeling sick on pickup day? At this point, your kit is already made, so you'll need someone to show up in your stead to pick up your kit - which is absolutely fine! Just let us know and we'll jot down their name. You won't be able to get a refund at this point, so please do have someone come for you!
Class Date:
Feeling sick on class day? No sweat! We'll send you an email with the class recap - you can follow along whenever you're up to it. Class refunds won't be offered at this point, but if you have any questions - feel free to email them to us - we'll be here to help.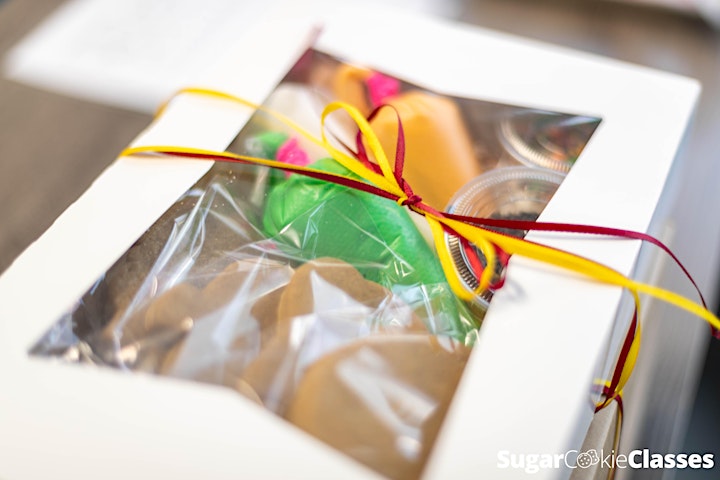 Add-On Sugar Cookie Class Kits!
As mentioned - you can purchase one Zoom ticket and add-on more kits to make this a Covid-safe fun event in the comfort of your own home! At Eventbrite check-out, purchase your one ticket (it comes with 1 kit), and add-on more kits. Each kit will cover 2 people. We cannot make smaller kits, so any extras will be great practice!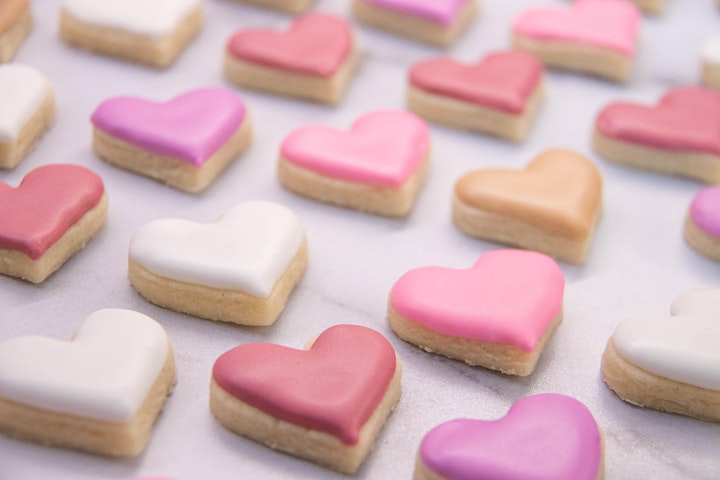 Allergens: Eggs, gluten, and nuts are present in the kitchen used to bake these cookies and icing. Please consider your allergies before registering.
Eventbrite Fees: Your ticket price includes your Eventbrite fees; however, Eventbrite does not refund fees. If you cancel your ticket for a refund, we'll give you a refund less the Eventbrite fee - since we don't get this back either. Eventbrite keeps it regardless if you show up or cancel. :( *sad face*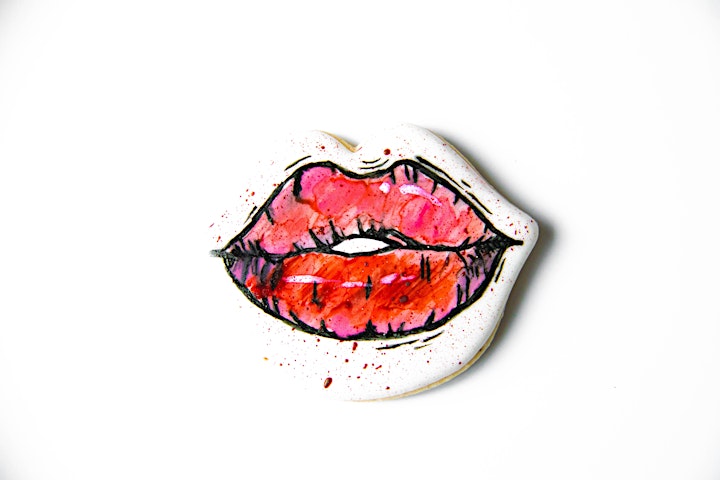 Date and Time
Location
Refund Policy
Contact the organizer to request a refund.
Eventbrite's fee is nonrefundable.