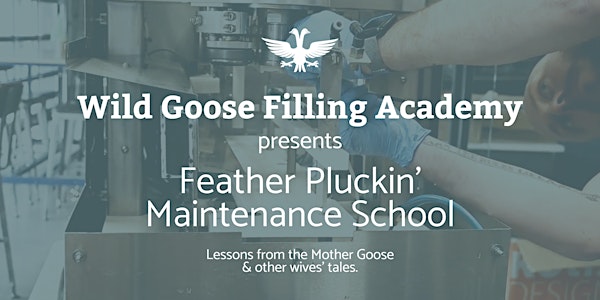 Feather Pluckin' Maintenance School LIVE STREAM
Can't make it in person? That's okay! We will be live streaming.
About this event
A deep dive into preventative maintenance for your Wild Goose canning line.
Join us Friday, October 7th at Raices Brewing. This year's Wild Goose Filling Academy is going to take a deep dive into preventative maintenance. Join us as our infamous gaggle of techs from the Wild Goose Nest go through each station of the machine in detail, giving our Flockers a live look and step by step procedure of keeping their birds in peak performance. From fill gasket replacement and seamer tuning, all the way down to a full deck and belt removal for those really deep cleans...
A recording will be sent out after the event.
Want to join us in person? Register here. Attendance limited to 60 individuals.
Contact Elle Wood at EWood@WildGooseFilling.com for questions.