About this Event
The Inn at Rancho Santa Fe is collaborating with SMARTS Farm by Humane Smarts and Jack Ford of Taj Farms to present Feast in the Field, an outdoor education & dinner series held in The Inn's orange grove. Each event begins with a class instructed by farmer & cheese-maker Jack Ford, followed by complementary family-style dinner created by The Inn's Executive Chef Chris Haas.
15% of proceeds benefit SMARTS Farm, which offers programs for children to learn about nature, farming and sustainable life skills.
October 10: Fall Veggie Fest
Celebrate the locally grown bounty of Fall with us at our October 10 Feast In The Field. The Inn at Rancho Santa Fe's Executive Chef Chris Haas will guide the culinary journey featuring interactive food demonstrations and a produce-centric feast that pays homage to the season's best fruits and vegetables. Join us at the table for an unforgettable evening.
Class:
Attendees learn about California grains from farmer Jack Ford and use a stone mill to ground their own grains or flint corn for future use in at-home recipes. Guests will also receive a bag with Temecula Olive Oil and other items to take home.
Feast Menu:
Plant-based family style dinner by Executive Chef Chris Haas (proteins optional, served on the side)
To Start - Naan Station with Pickled and Fermented Veggies
Course 1
Del Rio Heirloom Bean Chili w/ Fall Pesto
Ancient Grain Salad with Pickled Onions and Herbs
Local Fall Greens and Pear Salad with Fig Gremolata
Course 2
Grilled Zucchini and Lion Mushroom Tacos
Chorizo Spiced Potato and Leek Flint Corn Polenta
Roasted Butternut Squash and Pumpkin Mole
Carna Asada with Chimichurri
Pollo Asado with Limes
Dessert (by Pastry Chef Elisabeth Woesle)
Apple Crisp Chips with Cinnamon
Citrus Temecula Olive Oil Cake with Fresh Berries
Wine Sorbet from Escogelato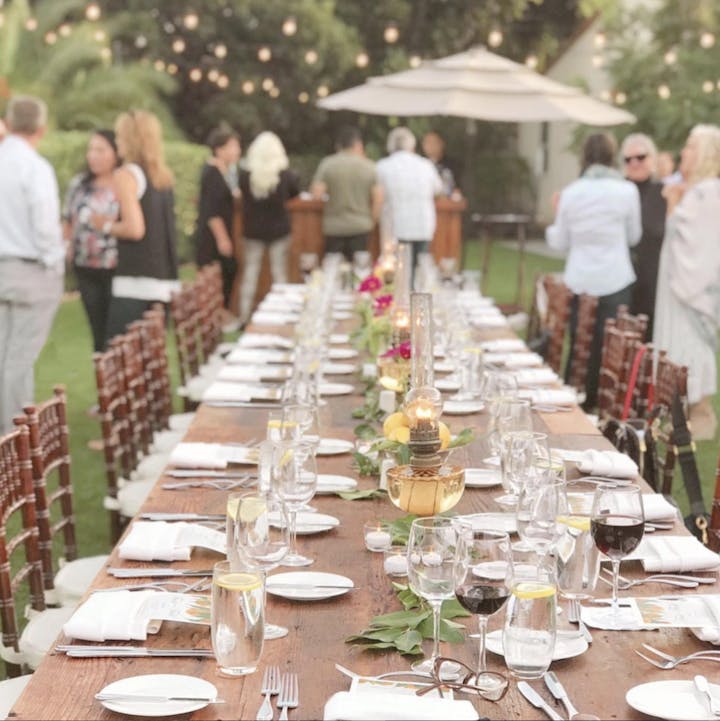 Next Feast: Sunday, November 10 | 10:30am - 12:30pm
This feast will be brunch themed. Executive Chef Chris Haas will collaborate with the Jr Farmers of Smarts Farm.
Additional details coming soon!