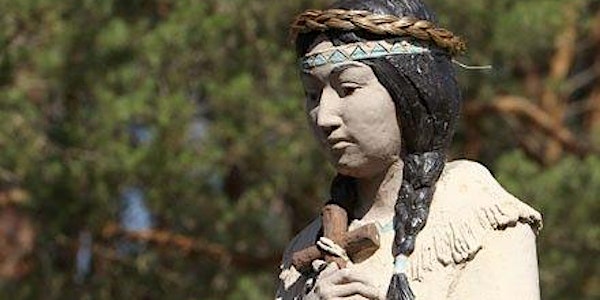 Feast Day Celebration of Saint Kateri Tekakwitha, Patroness of the Environm...
Location
Our Lady of the Rosary Catholic Church - Lower Church
3710 Augusta Road
Greenville, SC 29605
Description
All are invited to join us as we celebrate the feast day of our Patroness of the Environment, Saint Kateri Tekakwitha. The life of St. Kateri encourages us to care for our common home. In honor of her feast day, our program will focus on prayer and discussion on the challenges we face in caring for God's creation. Deacon Dexter Gourdin and Sister Roberta Fulton, SSMN, will lead our prayer service followed by lunch and an afternoon program. Music will be performed by Cathy Nelson and the Keepers of the Word Drum Team. Our afternoon speaker, Sr. Roberta Fulton will present and lead a discussion on the Encyclical Letter, Laudato Si' of the Holy Father, Francis, on Care for our Common Home. A photographic collection, "Caring for God's Creation" by Melanie "Creeping Fox" Riddle will be on display. Attendees will have the opportunity to take home exhibit pieces donated by the artist. You must be present to win. Storyteller Victoria "Yellow Rose" Norris will entertain with a story honoring the occasion. Father Dwight Longenecker will receive a special recognition for his contribution to the legacy of our celebrated Saint Kateri Tekakwitha.
There is no charge for the event, however you must RSVP no later than July 3, 2019.