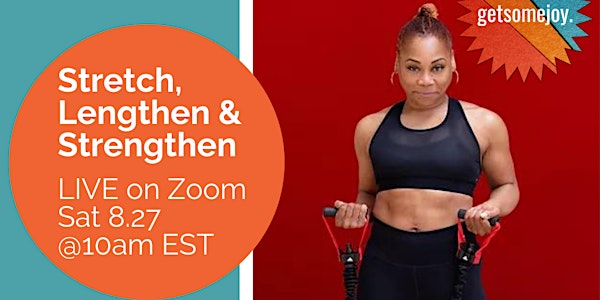 Fearless Re'volution: Stretch, Lengthen, and Strengthen Class
Fearless Re'volution Stretch, Lengthen, and Strengthen Program: Part 3
Refund Policy
Contact the organizer to request a refund.
Eventbrite's fee is nonrefundable.
About this event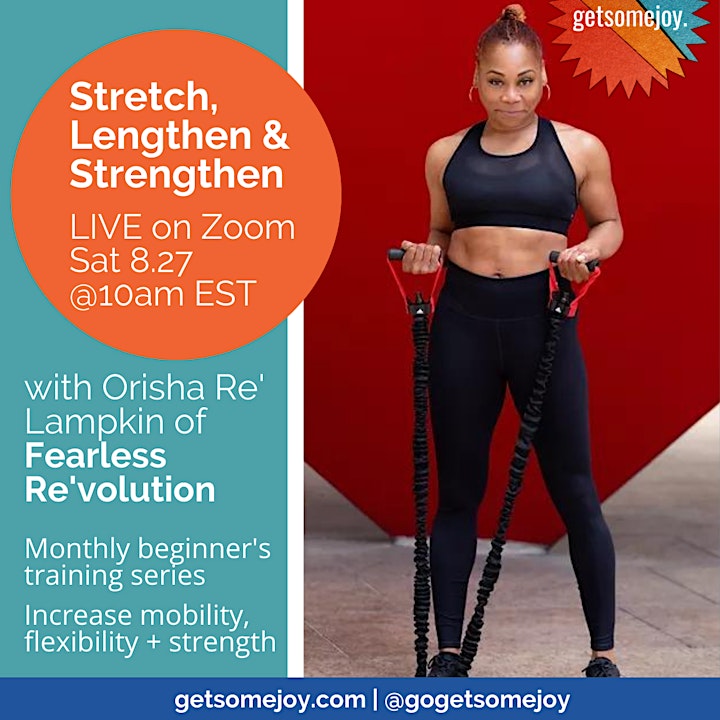 Wake your body up with us in our Saturday morning movement moment. The Fearless Re'volution Stretch, Lengthen, and Strengthen Program is a beginner training program that will increase mobility and grant more flexibility throughout your body..
Trainer Orisha Lampkin will start with deep fascia stretches which are active stretches that differ from what is known as traditional static stretches. This is a full-body program that targets specific areas of the body. We are going to shorten and activate the muscles in each area and then move in the opposite direction, lengthening the muscles.
As participants embrace the practice of connecting their mind and body they will quickly begin to feel a significant difference in their bodies. They will begin to have more flexibility, stability, and strength. The core will be activated during each exercise to support foundation, improve posture, and prevent injury.
Throughout the program, students may need a pillow, wall/or chair for some of the exercise, and it is preferred to practice on a mat or hardwood floor, whichever is more comfortable.
You can also see short clips of some of the exercises the students will be working through here: Fearless Re'volution Training Programs
Connect with your Instructor, Orisha Lampkin:
Instagram: @Fearless.Revolution
YouTube: Fearless Re'volution
-----
Connect with GetSomeJoy, a creative wellness agency: