Description
"From the Heart" Women's ministry of Be the Message Church is hosting thier 5th annual Women's Conference.
FEARLESS in the Father's Love ISAIAH 41:10
This year we were able to get four Pastor's Wives to speak truth into us and share thier hearts on All that God has taught them and showed them.
This years speakers are:
Andrea Jones,Nicole Long,Valerie Torres and Elizabth Mayo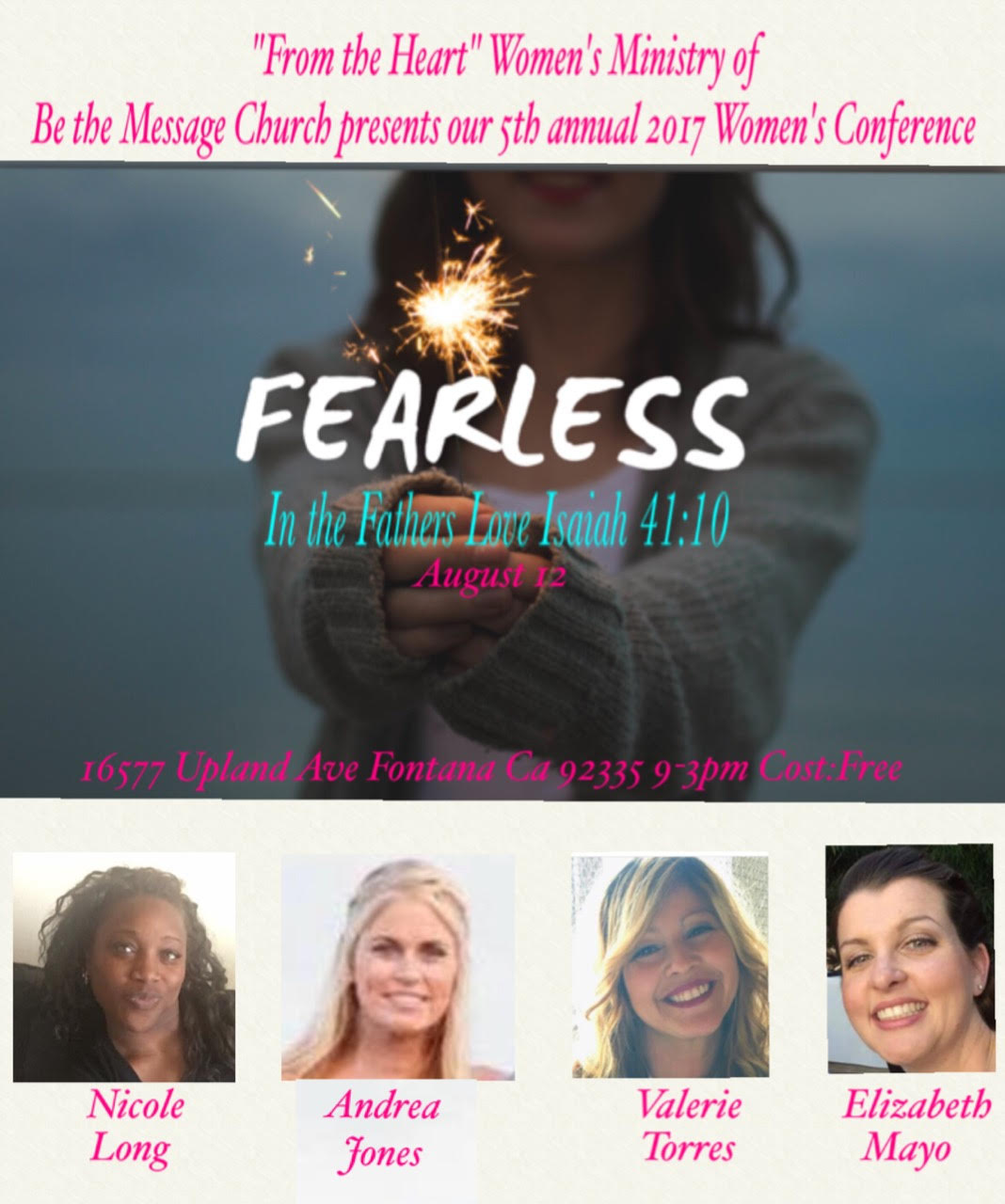 Ladies we believe in reaching ALL woman at all walks of life.Whether saved or unsaved for the Sake of the Gospel.This day is designed for you to come and sit at the feet of Jesus.To be refreshed,restored and renewed in Jesus name.
This conference is a Free event with an offering at the end of the Conference..
your ticket includes Conference and Lunch and a few giveaways.
Invite and be emcouraged as we gather in the name of Jesus.