'Fear City Chronicles: Walking NYC's Streets in the 1970s & 1980s' Webinar
Sales Have Ended
Registrations are closed
Looking to register for the replay? Visit AdventureClub.com > Virtual Events > Active Replays to browse our active replays, which expire one week after the program's original air date.
Sales Have Ended
Registrations are closed
Looking to register for the replay? Visit AdventureClub.com > Virtual Events > Active Replays to browse our active replays, which expire one week after the program's original air date.
Can't make it live? Register and get access to the full replay for one week! New York Adventure Club | www.AdventureClub.com
About this event
Artists and arsonists. Punk rockers and panicky bankers. Sex workers and serial killers. New York City in the 1970s and 1980s was a tale of two cities — one of terrible economic and physical hardship, but also one of great artistic and sexual freedom. This is the story of what the "Big Apple" was like in one of its grittiest modern eras, from one local who experienced it all firsthand.
Join New York Adventure Club as we examine the roots of the 1970s New York City fiscal crisis and its effect on five Manhattan neighborhoods over the span of 20 years.
Led by licensed NYC tour guide Robert Brenner, who spent much of his youth exploring New York's streets and happenings in the 1970s/1980s, our virtual experience down memory lane will include:
An overview of NYC's fiscal crisis in the 1970s and how it eventually affected everyday life in the city
A close look at five neighborhoods during this rough patch in the 1970s and 1980s, from Times Square (aka "the sleaze capital of the world") to Canal Street, where punk rock, hip hop, modern art, and old-school Chinese Kung Fu movies collided
Why there were few authority figures to enforce society's rules
How NYC bounced back from these troubled years to later become one of the safest (albeit gentrified) big cities in the world
A look to the future to see whether the city could return to the "bad ol' days" (or "good ol' days," depending on who you ask)
Afterward, we'll have a Q&A with Robert — any and all questions about New York in the 1970s and 1980s are welcomed and encouraged!
Can't make it live? Don't worry, you'll have access to the full replay for one week!
See you there, virtually!
*Immediately upon registering, you will receive a separate, automated email containing the link to join this webinar
**For the best possible viewing experience, please ensure you're using the latest version of your internet browser — Google Chrome is the most compatible. Exact technical requirements and a webinar user guide will be shared in the automated confirmation email upon registration.
***A full replay of the experience will be available to all registered guests for up to a week
About Robert
Robert Brenner is a licensed New York City tour guide, a certified member of the Guides Association of New York City (GANYC), and an almost lifelong New Yorker. He started exploring the city on his own as a teenager in the 1970s, and moved here permanently in the 1980s. In 2014 he launched his own small, independent, boutique walking tour company, Pig Feet Walking Tours, specializing in offbeat history, culture, and food walking tours; since then he has led walking tours for the Municipal Art Society, the Van Alen Institute, the Historic District Council, the Museum of Sex, and many other organizations. He currently lives in Chelsea with his wife and is pursuing a Masters in New York Studies at the CUNY Graduate Center.
Testimonials
"Robert Brenner conducts very well researched and deeply insightful tours and talks. I have attended several of his events and walking tours in the past couple of years and have been impressed by the breadth of his knowledge of NYC. He is the best in the business." -Edward
"Loved Mr. Brenners opinions. He believes in what he saw and felt during that time period. I believed in a lot of what he said as I lived during those times also." -Barry
"I enjoyed the historical content and the various aspects (social, political, economic) that were discussed in the presentation." -Erika
"Robert had a first-hand perspective which added authenticity." -Jessica
"Robert's the best. Loved his use of images. He's knowledgeable and engaging." -Casey
"Great storytelling that made me happy about my early experiences in NYC." -Laurie
"The slides were a great tribute to the gritty city where I grew up. Enjoyed reminiscing about favorite places list to gentrification." -Emily
"Amazing personal details to go along with the photographs and history." -Maggie
"Loved the presentation, both oral and video slides. Robert did a great job, very knowledgeable and interesting tidbits thrown in. The icing on the cake was the communal spirit of the attendees and their own personal input and memories. Thanks!" -Dawn
"Nice presentation of history, past landmark businesses, and the cultural and political movements influencing them." -Brent
"Narrator had wealth of information & it was experiential not just researched" -Michael
"Excellent photos, interesting stories, Mr. Brenner is a very likable man" -Kate
"The moderator was very personable" -Frances
"I thought Robert was engaging and knowledgeable. I appreciated the background he gave on the city." -Daniela
"I liked a lot that the presenter had actually been around during the time period." -Carol
"I learned about New York's music scene and about some of the neighborhoods. As someone new to the city, it was interesting to learn the history." -Christy
"I really like history and the presenter brought the era, which I lived through, alive, plus giving historical context." -Robin
"I enjoyed the review of the political history which led to the issues of NYC of the 70's and 80's" -Cassie
"I especially liked when the tour did the Lower East Side, the Village, and so on. I was pleased it was LGBTI-friendly, and that Stonewall, the Anvil and so on were included. I also loved that pretty much ALL questions were answered." -Ann
"Robert Brenner is very knowledgeable and articulate about NYC in the 70s & 80s." -Diana
"Brought back many memories and a lot of fun facts, info, and history!" -Maria
"Presenter was well informed had "been there, done that", was definite in his opinions, spoke well, not too fast, knew his stuff! Please have him back again!" -Kathryn
"Lots of good information. Many memories of a terrible time in NYC." -Ellen
"A very knowledgeable lecturer, with excellent photos." -Harold
"I liked the images and stories of NYC in the 70s and 80s." -Stephen
"Very comprehensive and presented with great humor." -Robert
"The speaker was talking from his personal experience - and enriched with research - Great job!" -Virginia
"Terrific pictures of NYC in the seventies!" -Carolyn
"It was entertaining, it was personal nostalgia and triggered all kinds of good memories, it covered a lot of aspects of the city at that time, the photos were fun." -Sophia
"Reminded me of my years living in Manhattan in 1970s and 80s." -Meryl
"The tour guide, Robert Brenner's wonderful presentation, especially his subtexts." -Rose
"The speaker was very knowledgeable and presented the information well." -Meg
"I liked seeing the old photos. The personal anecdotes of the presenter." -Mary
"It was interesting and accurate and helped me to remember things I knew, but hadn't thought about for a long time." -Nadine
"Kept my interest. I wrote notes and went down the rabbit hole researching places mentioned. Good atmosphere." -Carrie
"The narrator was very knowledgeable and had a sense of humor." -Frances
"The host, the subject. I had lots of fun." -Stacy
Disclaimer
By attending a New York Adventure Club experience, you accept our terms of service.
Categories: Virtual, Moments in History
Organizer of 'Fear City Chronicles: Walking NYC's Streets in the 1970s & 1980s' Webinar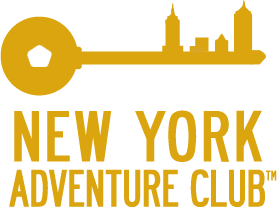 NEW YORK ADVENTURE CLUB
Unlock Your City
We give you insider access to the city's best-kept secrets. But we're so much more than a tour company.
WHO WE ARE

We are a community-driven club that curates the most unique experiences in town, with a focus on history and storytelling. We show you a city you never knew existed, and offer a community you can't live without.
You won't find our special-access tours and exclusive events anywhere else. Think after-hours tours of New York City's most celebrated spaces, themed parties in unexpected locations, and weekend excursions to incredible destinations. All of our events end with social hangouts so you can meet people who love exploring as much as you do.
THE 'CLUB' IN NEW YORK ADVENTURE CLUB

Our current community is more than 23,000 members strong and includes everyone from recent NYC transplants to lifelong residents. Whatever borough you're from (or city or country, for that matter), we'll make it easy for you to take full advantage of the unique places and great people this city has to offer.  
WHERE WE GO
To ensure a one-of-a-kind experience each and every time, we handpick events and outings specifically for the New York Adventure Club community. Recent events include:
* An after-hours tour of New York City Hall
* Special access into some of New York's most coveted private social clubs, including the Explorers Club and National Arts Club
* Petting baby kangaroos, holding sloths, and feeding leopards at Staten Island Zoo

* An NYPD Precinct tour, including a meet-and-greet with detectives and Emergency Service Unit crew members
* A tour of the Polish Consulate led by the Consul General and Vice Consul General of Poland

* A special-access tour of Brookhaven National Laboratory and its Relativistic Heavy Ion Collider (RHIC)
* A Halloween party in a historic gothic crypt, complete with a five-piece brass band
Subscribe with our newsletter to get the inside scoop on the city's most interesting events: http://eepurl.com/1cnVH
Unlock Your City with New York Adventure Club