Location
Webster Hall
125 East 11th Street
New York, NY 10003
Description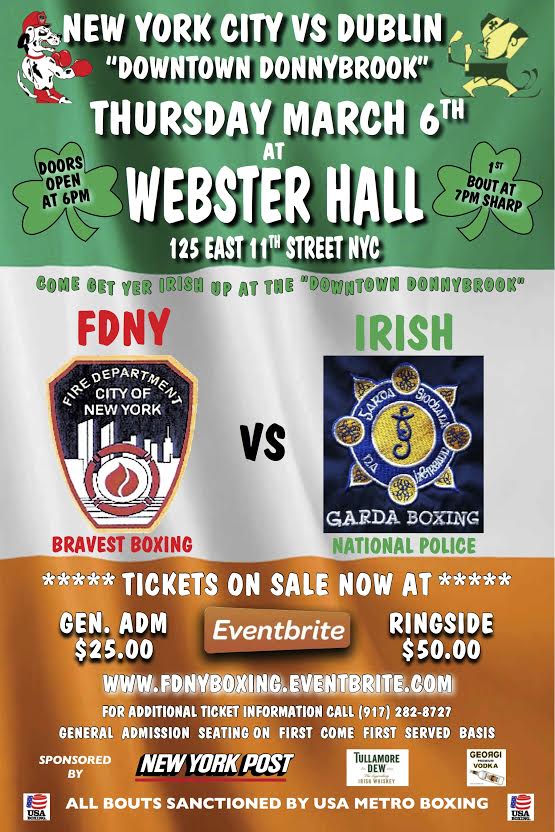 The FDNY Bravest Boxing Team takes on the Garda Boxing Team from Dublin, Ireland in 12 exciting bouts of amature boxing. The Irish team, which is made up of members of it's National Police Force will be bringing over it's best boxers in an attempt to win the Transatlantic Championship from the FDNY team.
The Bravest Boxing team donates proceeds to Building Homes for Heroes. This organization builds new handicap accessible homes for severly injured veterans returning home from combat.
So come get yer Irish up with this pre St. Patricks Day Battle of the Badges. It's guarenteed to be a good time for a really great cause.