FDEP Stormwater, Erosion & Sedimentation Control Inspector Training Course
Description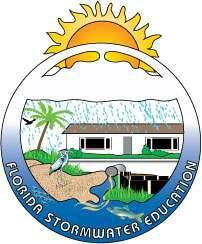 FREE 2-DAY Training Program to obtain state qualification from the Florida Department of Environmental Protection's Stormwater, Erosion, & Sedimentation Control Inspector Training Program. Course manuals will be provided for each attendee. Bring your own pens, highlighters, sticky notes, etc. as these will not be provided by the instructor. A proctored, closed-book exam will be given on May 10th.
Class Hours: Day One: 8:00 am – 5:00 pm / Day Two: 8:00 am- 3:00 pm
On May 9th and 10th sign-in and late registration will begin at 8:00 am, class will begin at 8:30 am. Tuesday's class will end at approximately 5:00 p.m. Wednesday's class will end when everyone finishes up with the exam around 3:00 pm. Passing score is 70 or above.
FL

Licensed

General

Contractors

will

earn

8

hours

continuing

education

units

(CEUs)

[Provider

Number: 004-0001229-

Course

Number:

0002207]

FL

Licensed

Professional

Engineers

will

earn

8

hours

Professional

Development

Hours

(PDHs)

[FL

Professional

Engineer's

License

Provider

Number:

0004094]

FL

Association

of

Code

Enforcement

(FACE)

officers

will

earn

12

CEU's

by

providing

a

copy

of

your

passing

certificate

to

the

UCF

office.
Lunch will be on your own each day. There are several great venues nearby.
Register for Muddy Water Blues Workshop (or attend separately) on Thursday, May 11th for a FREE Erosion & Sediment Control BMP Technology Transfer Workshop and learn more about best management practices for erosion and sediment control during construction activities. Learn practical information and view a variety of products from numerous vendors which will help maintain compliance and improve surface water quality during and after construction activities. Register Seperately Via Eventbrite to attend the MWB Course!
Sponsors: The City of Winter Park, Orange County Environmental Protection, and the Florida Department of Environmental Protection