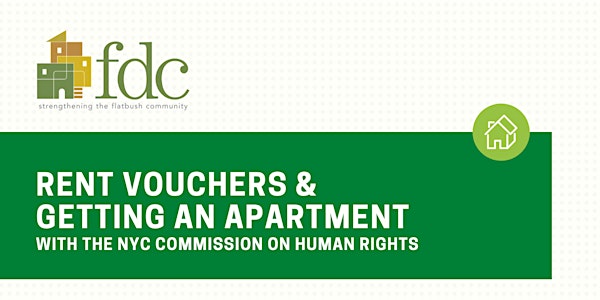 FDC Presents: Know Your Rights: Rent Vouchers & Getting an Apartment
Join our Housing Discrimination Clinic in partnership with the NYC Commission on Human Rights covering Rent Vouchers
About this event
Join our housing expert, Lisa Matossian for an interactive workshop & all you need to know about retaining a rental voucher & your route to getting an apartment!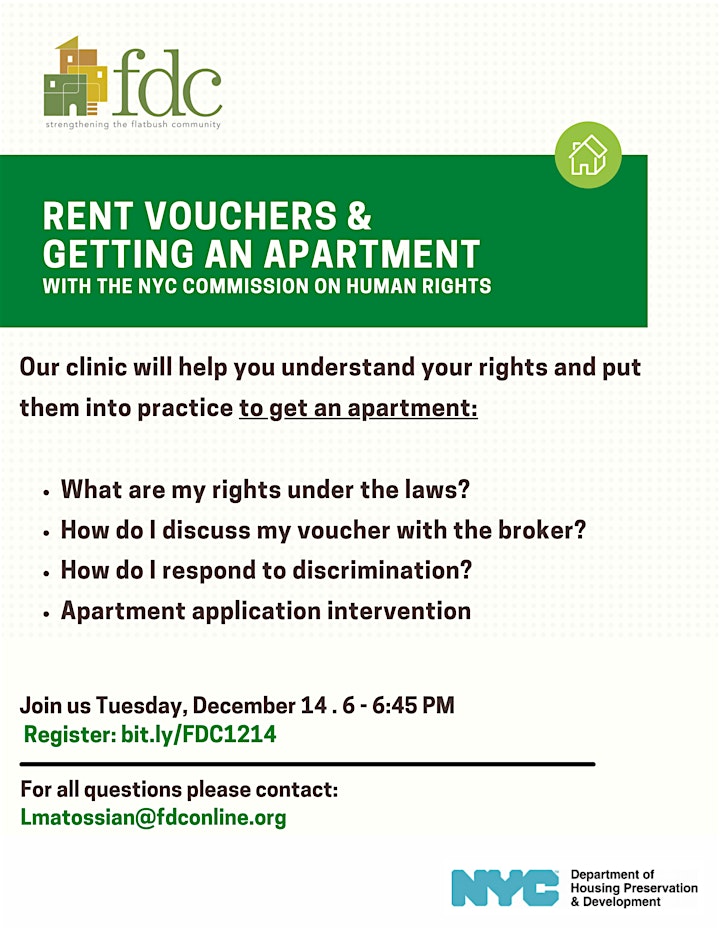 Organizer of FDC Presents: Know Your Rights: Rent Vouchers & Getting an Apartment
Flatbush Development Corporation (FDC) is a non-profit dedicated to meeting the needs of a diverse Brooklyn community. FDC responds to these needs by creating programs, campaigns, and partnerships through economic development, housing, youth, immigration and other initiatives that promote enhanced quality of life, safety, and preservation of our community.
For more information on FDC or if you would like to become a sponsor, please visit us at http://www.fdconline.org/flatbush-frolic/