FDA Public Workshop - CDER and You: Keys to Effective Engagement
Description
Do you want your voice heard by those directly involved in the FDA's drug development process? Our upcoming FDA Center for Drug Evaluation and Research (CDER) public workshop provides the information you need to effectively engage with CDER. You will learn about CDER's various engagement tools and strategies to help you share your valuable and unique perspectives on drug development and safety.
5 Benefits of Attending CDER's 3rd Annual Engagement Workshop:

1. Enhance your understanding of how the FDA approves safe and effective drugs.
2. Discover how FDA emphasizes patient needs and goals while making decisions to advance and protect the public's health.
3. Learn engagement tips and best practices from experienced patient advocates who have successfully collaborated with CDER.
4. Experience a live demonstration of CDER's innovative new meeting request system.
5. Test your knowledge of FDA's drug approval and safety process during a lively game of CDER Jeopardy!
---
REGISTRATION INFORMATION:
Registration is free and early registration is recommended, as seating is limited. Onsite registration will also be available during the morning of the public workshop beginning at 8 a.m. Online registration closes at 6 p.m., EST, Tuesday, March 27, 2018.
Click Here for additional meeting information on driving directions, transportation, parking, lodging, and more.
---
LOGISTICAL INFORMATION:
Public workshop participants (non-FDA employees) should enter through Building 1 of the White Oak Campus where routine security check procedures will be performed. If special seating or entry accommodations are necessary due to a disability, please contact Chris Melton by Tuesday, March 20, 2018. Click here for additional meeting information on parking, security, and similar topics.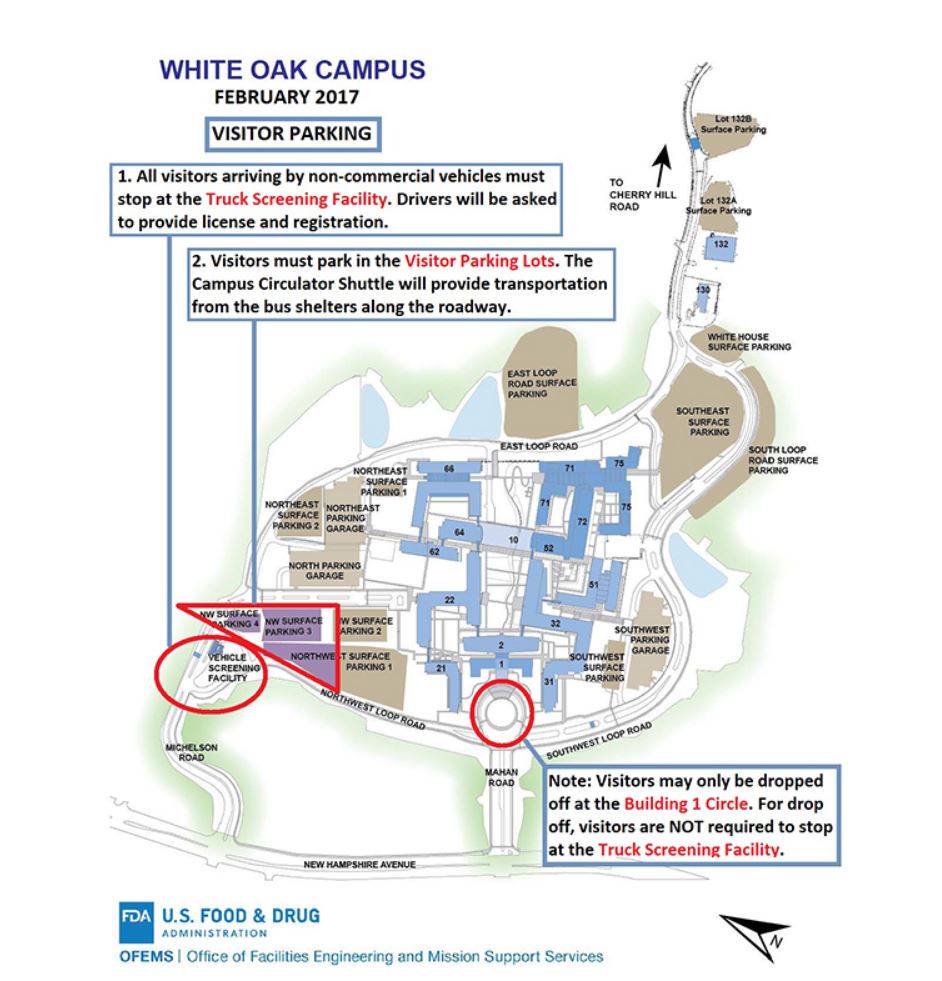 ---
TRANSCRIPTS:
A transcript of the workshop will be available for review at the FDA Freedom of Information Act and Dockets Public Reading Room in room 1061 of 5630 Fishers Lane, Rockville, MD 20852, and on the Internet at http://www.regulations.gov. Transcripts will also be available in either hard copy or on CD-ROM after submission of a Freedom of Information request.
---
QUESTIONS?
Contact Chris Melton, Health Communications Specialist, Professional Affairs and Stakeholder Engagement, Center for Drug Evaluation and Research, Food and Drug Administration.
301-796-7381, NAV-CDER@fda.hhs.gov.
---
This public workshop is hosted by Professional Affairs and Stakeholder Engagement (PASE).