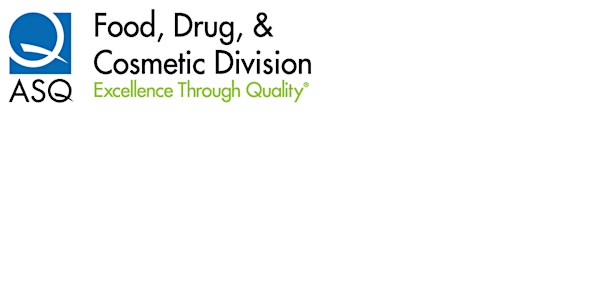 FDA and Improvements for Medical Devices
FDA Presentation
About this event
This webinar is a great opportunity to hear directly from the FDA.
We hope that you can join us.
Virtually every day, Americans use and consume items regulated by the FDA. This webinar will provide an opportunity for you to learn more about FDA responsibilities, applicable laws and regulations for manufactured products, quality assurance, inspections, enforcement options, quality improvements.
Our Guest Speaker: Jesse Vazquez, FDA Medical Device Specialist
Date: Tuesday, August 30, 2022
Time: 7:00 pm - 8:00 pm
A link to the webinar will be e-mailed the weekend before the event.
==========
No Refunds but substitutions may be made at any time.
For questions regarding the conference, please contact us at:  fdcconferencequestions@live.com.
==========
0.5 RUs will be awarded for this meeting.
Mark your calendar now.
Tuesday, August 30, 2022
7:00 pm - 8:00 pm
An invitation with the webinar link will be e-mailed to you two days prior to the event.