Description
---
If you are registered and have paid for conference you DO NOT need to purchase tickets.
Conference attendees can pay a discouned rate at the door with FCSA Conference Wristband.
Thursday - $5
Friday - $10
---
Thursday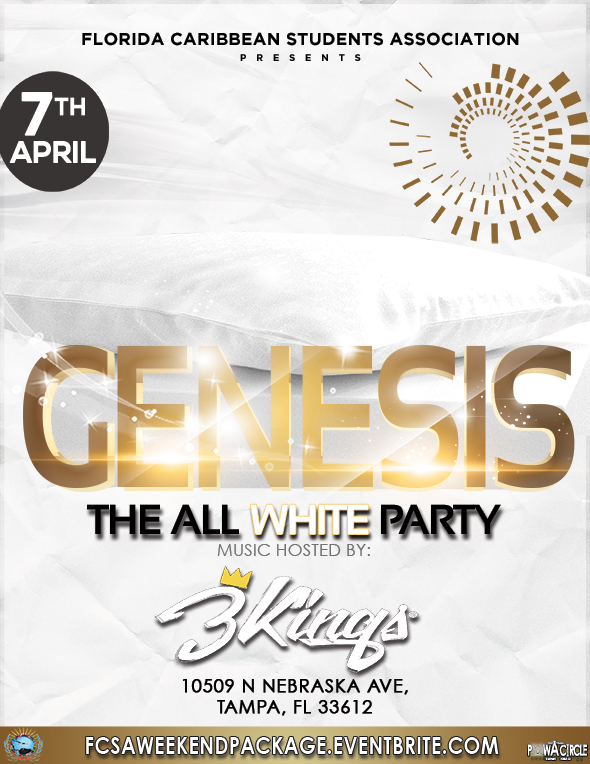 It's here! The FCSA conference weekend will kickoff with an all white party. Join us and party in style! Dress to impress. Music by some of the hottest South Florida Dj's spinning the latest Hip Hop, Reggae and Soca. All white attire preferred.
10509 N Nebraska Ave, Tampa Fl 33612
---
Carnival Tabanca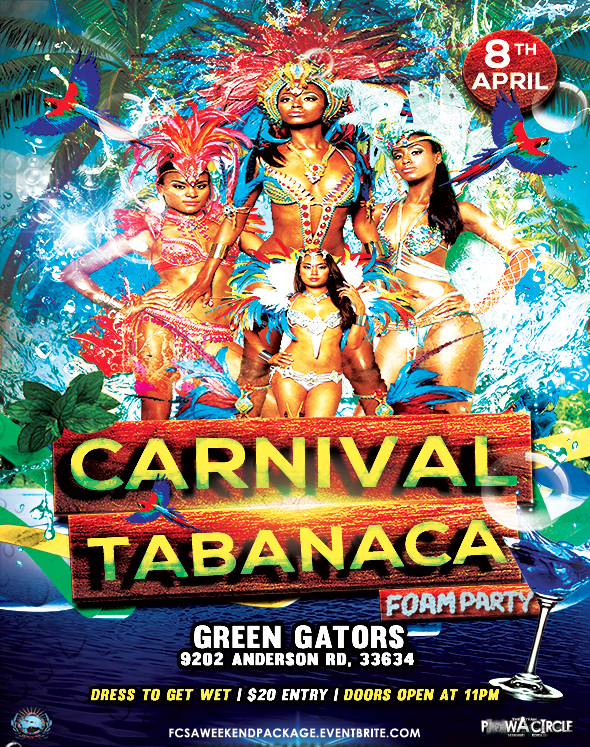 Friday night we're getting back to basics with the Soca vs Reggae foam fete. FCSA x Powacircle will be bringing you the Ultimate Foam Wet Fete experience. One of the wettest and wildest parties in conference history. The ONLY FCSA endorsed party on Friday night. Get Get Get There!
9202 Anderson Rd, Tampa, FL 33634
---
ILLUMI-LIME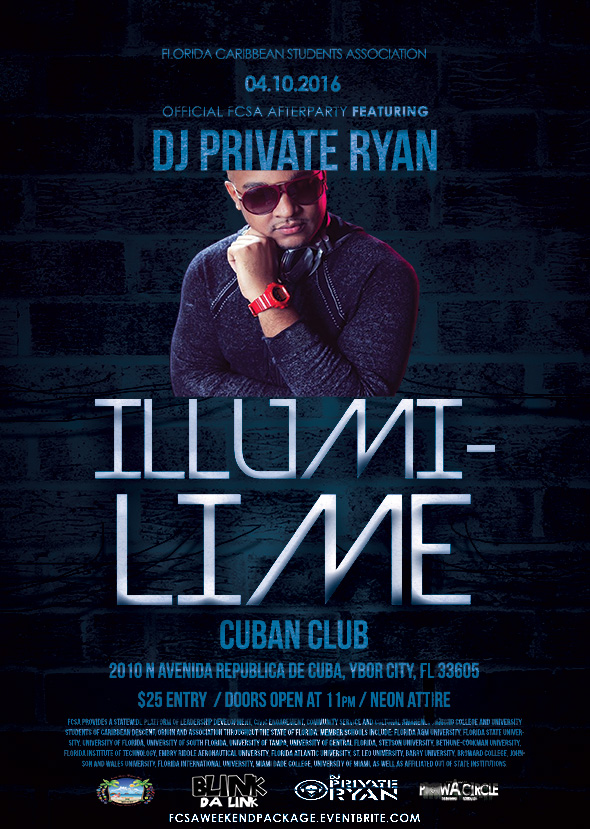 Saturday night we're enjoying the sounds from FCSA's alum DJ Private Ryan in a glowing extravaganza. Come dressed in neon colors as we fete the night away.
2010 N Avenida Republica De Cuba, Ybor City, FL 33605
---