FCPA: The Local Compliance Advocate - HR's Role

Wednesday, January 25, 2012 from 7:30 AM to 9:30 AM (CST)
Event Details
To everyone in the Year of the Dragon: Happy New Year! Kung hay fat choy! Chúc mừng năm mới!
---
We look forward to seeing everyone at this week's FCPA program:

You are invited to the January 2012 education program of the Houston International HR Roundtable.  Our speakers will be Tom Fox, Principal with tomfoxlaw.com and Advanced Compliance Solutions, and Marcel De Chermont, Compliance Manager with Aceteon Group Ltd. Tom and Marcel will present "The Local Compliance Advocate: FCPA's New Best Practice."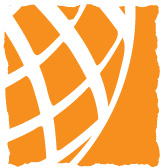 The Foreign Corrupt Practices Act (FCPA) is a daunting challenge for US companies. A recent study found that almost half of the $4 billion in penalties under the Foreign Corrupt Practices Act (FCPA) were levied against companies in the energy sector.  Many of those companies are familiar names in Houston. 
HR is a key component of a FCPA compliance solution. HR's role can include the onboarding process, training, employee evaluation, succession planning, hotlines and investigations, background screening, and assisting with government investigations.

A new best practice has evolved in FCPA compliance and HR plays a major role. A "local compliance advocate" is the concept of embedding compliance in the local business unit.  The advocate receives specialized training and becomes the local point person for the company's compliance program. 
Our presentation will outline how this concept came about as a best practice. Tom and Marcel will also speak on the practical issues involved in this process and how HR is involved.

Learn about this new best practice, the FCPA and more at our January educational program.

Presenters:
Tom Fox isPrincipal with tomfoxlaw.com and Advanced Compliance Solutions. Tom is also a Featured Columnist at Corporat Compliance Insights. 
Marcel De Chermont is the Compliance Manager with Aceteon Group Ltd. Marcel is responsible for overseeing his company's global compliance program.  
Don't miss this important and timely presentation! 
---
Global HR Conference Reminder:
Join us for the 11th Annual SHRM-TSC Global Conference on Thursday, February 9th.   Valuable knowledge, GPHR credits, this one day event is for you whether you work as a generalist, in global tax, compensation, benefits,  finance, or manage international assignments.  Online registration.

---
HRCI credits have been applied for.
Host Sponsor - Deloitte Tax LLP
Please contact us regarding other sponsorship opportunities.

When & Where

Heritage Plaza
Deloitte Center For Energy Solutions
1111 Bagby Street, Suite 4500
Houston, 77002


Wednesday, January 25, 2012 from 7:30 AM to 9:30 AM (CST)
Add to my calendar
Organizer
The Houston International HR Roundtable is committed to developing Houston as the Global Center of Excellence for International Human Resources.  We are the leading education and networking organization in Houston for international HR professionals, including international and domestic service providers.  Our members include international HR professionals from the largest multinational energy companies to small companies going global for the first time.
Members have the opportunity to enhance their careers through our exceptional learning programs.  Our education programs feature internationally recognized experts in all aspects of international HR and expatriate management.    Membership in the Houston International HR Roundtable also offers unique networking and mentoring opportunities.
We welcome you to join us!
Larry Scott
Houston International HR Roundtable