Sales Have Ended
Ticket sales have ended
We're full but make sure to join the waiting list in case someone drops out last minute.
Sales Have Ended
Ticket sales have ended
We're full but make sure to join the waiting list in case someone drops out last minute.
Join our first-ever event in Mexico!
About this event
After Berlin, Melbourne, London, and Medellin F*ck the Small Talk is landing in Mexico City! 🇲🇽
🔸 WHAT IS THIS?
F*ck the small talk is an out-of-the-box social experience where strangers come together for an afternoon of meaningful, fun, and curious conversations. It's also just a different & cool way of meeting new people by getting out of your comfort zone and skipping the small talk!
Join us for an evening of games, talks, and connections with friends you haven't met yet. Join if you get annoyed after being asked what you do, where you are from, and how long you have been in London every single time you meet someone. If you feel that there are better questions in life then this is the place for you. 🙌
🔸HOW DOES IT WORK?
We start with a short & sweet welcome talk followed by a few fun group games to warm up. Don't worry, nothing too awkward. After that, we split you up into small groups and start with the conversation rounds! We'll have awesome question cards that will guide the flow of the conversation.
🔸HOW TO JOIN?
Take two minutes to fill out our 👉 Typeform 👈
We like to keep our events cozy so we usually just invite around 15- 20 people. If you are invited you'll receive an invite with a special link with the access code!
🔸HOW MUCH IS IT?
The cost to attend this event is 200 pesos (10$) and includes some nice snacks! 🍎
🔸WHERE IS IT?
We host our events in awesome bars & parks across the city. We only reveal the location to ticket holders 24 hours before the event. This edition will take place somewhere in Bosque Chapultepec. 🌳
🔸 FAQ
• Can I come alone?
Of course, in fact, we encourage it!
• Can I be late?
Please don't! "Doors" open at 3:45 and we start at exactly 4:15 pm! Late arrivals will disrupt the floooooooow.
• I'm digging this! Can I get involved somehow?
Sure thing, send us a message!
• Can I bring my pet llama?
100% yes
• I signed up but never got an invite. Why?
We usually get a high volume of sign-ups yet we like to keep it cozy & only invite around 15-20 people. We believe this is a good number to ensure an awesome experience! Please try again next time if do not receive an invite. No hard feelings. 💛
PS: We realise everyone has a different level of comfort with social interactions in these weird times. You're welcome to keep the social distance you find adequate and/or wear a mask if that allows you to join in full spirit!
💛 WHAT OTHERS SAY
🗣 "Great way to connect with people in a more meaningful way. Get to the heart of the matter, dive straight into what really counts!" - Matthias, Berlin
🗣 "I loved F*ck the small talk, I was a little bit nervous at first but they are pros at making you feel comfortable with the rest of the group, the activities are really fun and I enjoyed every second (consider that the one who's saying this is very, very shy). Give it a try!" - Brenda, Medellin
🗣 "Lively, interesting, introspective, completely open and no judgement. Everyone that joined was ready for great conversation and helped with different perspectives. So much fun! I can't wait for the next one! " - Yaz, Austin
--
𝘾𝙤𝙢𝙚 𝙘𝙪𝙧𝙞𝙤𝙪𝙨, 𝙡𝙚𝙖𝙫𝙚 𝙘𝙤𝙣𝙣𝙚𝙘𝙩𝙚𝙙. ✨
* Age guide 20-40
* Limited spots available
*Location is only revealed to ticket holders
🙅‍♀️📱This event is a no-phone experience. Keep them tucked in your pocket 🙅‍♀️📱
--
Interested in becoming a host in your city? Send us a message. 🌏
https://www.epicllama.com/fuckthesmaltalk
Our story started in Berlin in 2019 and we are planning world domination by 2030.
--
Stay in touch 👇
Facebook / Instagram / Newsletter / Website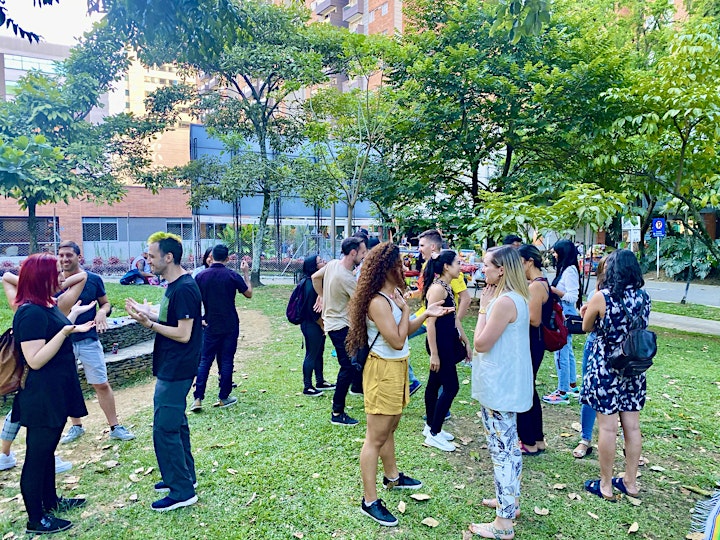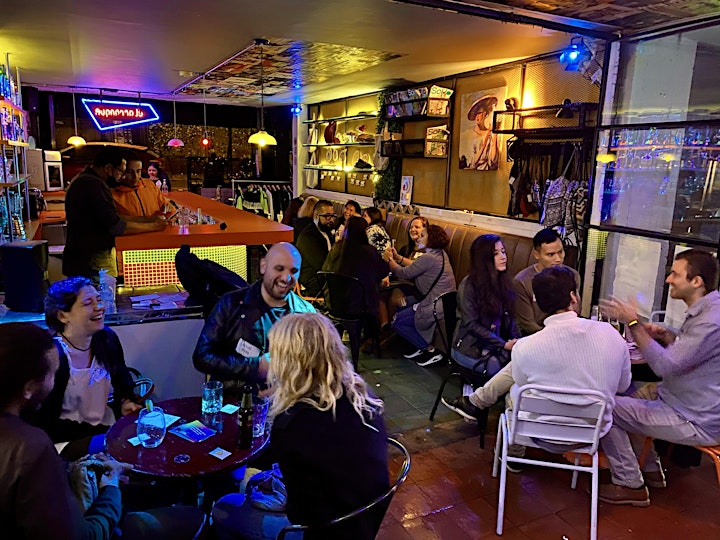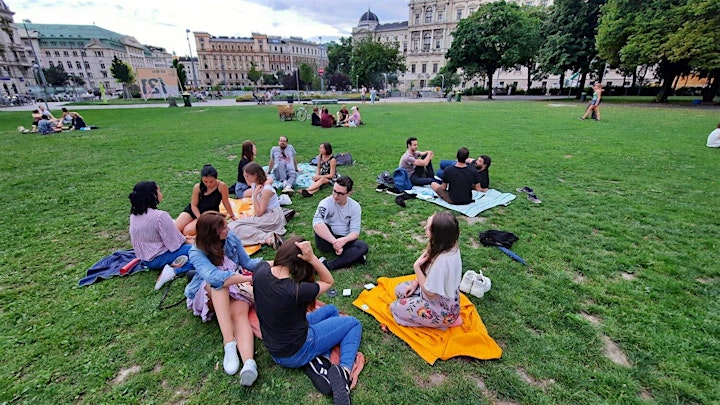 Organizer of F*ck the Small Talk #1: Mexico City
We're on a mission to make boring brilliant.