FCC Chairman Julius Genachowski at 'Net Neutrality, Copyright Protection and the National Broadband Plan' Town Hall Webcast

Tuesday, January 19, 2010 from 8:00 AM to 11:00 AM (EST)
Event Details
BroadbandBreakfast.com Presents

National Town Hall Webcast
'Net Neutrality, Copyright Protection and the National Broadband Plan
With Remarks By Julius Genachowski, Chairman, Federal Communications Commission

Federal Communications Commission Chairman Julius Genachowski has confirmed that he will offer video remarks to kick off the Town Hall Webcast, by BroadbandBreakfast.com.
The event is on track to be the definitive Washington gathering -- where the telecom, media and technology industries thrash out their perspectives in an informative and neutral setting.
The event will be moderated by respected Washington journalists Kim Hart, Reporter for The Hill, and Drew Clark, Editor of BroadbandBreakfast.com.
The national broadband plan under consideration by the Federal Communications Commission promises wide-ranging changes in this country's approach to high-speed communication.
Among the most controversial topics is whether copyright issues should be included as part of the plan -- and whether the prospect for inclusion is likely to influence private-sector negotiations between content, telecommunications and technology companies.
Following the welcoming video remarks from FCC Chairman Julius Genachwoski, the two panels that follow will include:
Technical Panel
The technical panel will consider the feasibility and desirability of filtering broadband content for copyrighted material, and also address quality-of-service and other issues bearing upon Net neutrality.
Policy Panel
The policy panel will consider whether the national broadband plan is the right vehicle for addressing copyright and Net neutrality/open internet issues.

Register above for this breakfast event, or click here to register for future events. The Broadband Breakfast Club is a "widely attended event" under House of Representatives Rule 25, clause 5(a)(4)(A).
Biographies and supplemental material are below.

---
BroadbandBreakfast.com's National Town Hall Webcast is Sponsored by:
Media Sponsor:
---
Biographies and Supplemental Materials
Kim Hart, Reporter, The Hill


Hart previously covered technology as reporter and columnist for The Washington Post.  Hart has journalism degrees from the University of Florida and the University of Maryland and has written for the Baltimore Sun, American  Journalism Review and several newspapers in her home state of Florida.

Drew Clark, Editor, BroadbandBreakfast.com

Clark is Founder and Editor of BroadbandCensus.com and its companion news site, BroadbandBreakfast.com. He has covered the politics and policy of telecom, media and technology for the National Journal Group, and has written for publications including GigaOm, Slate and Ars Technica. He also ran the telecommunications and media ownership project of the Center for Public Integrity.
Background Reading on copryight and broadband: http://www.nationaljournal.com/about/njweekly/stories/2002/0906nj1.htm
Rick Carnes, President, Songwriters Guild of America

Nashville songwriter Rick Carnes has earned 40 platinum albums with songs recorded by artists Garth Brooks, Reba McEntire, Alabama, Steve Wariner, Pam Tillis, and Dean Martin. His song, "I Can't Even Get the Blues No More," was Reba McEntire's first number one single, and "Long Neck Bottle," recorded by Garth Brooks, set a record on the Billboard charts by entering the charts at number 10. In 1978 Carnes moved from his native Memphis to Nashville in 1978 with his wife, Janis, and they recorded for RCA, Elektra Asylum, Warner Bros. and MCA records. They also work as a co-writing team and have written three top 10 recordings on Bluegrass icons, the Whites, as well as penning the jazz ballad, "Irresistible" recently featured in "Saving Face." Vice President of the Songwriters Guild of America for 18 years, in 2003 Rick was elected President. He is also Vice President of the National Music Council and Communications Chairman of the Music United Coalition. Carnes is signed as an exclusive Songwriter for Peer Music.

John Morris, General Counsel, Center for Democracy and Technology

John B. Morris, Jr. is General Counsel at the Center for Democracy & Technology, and is the Director of its "Internet Standards, Technology and Policy Project." Prior to joining CDT in 2001, Morris was a partner in the law firm of Jenner & Block. At both CDT and Jenner, Morris has litigated groundbreaking cases in Internet and First Amendment law, and was a lead counsel in the successful 1996-1997 challenge to the Communications Decency Act. Morris received his B.A. magna cum laude with distinction from Yale University and his J.D. from Yale Law School, where he was the Managing Editor of the Yale Law Journal. Prior to becoming a lawyer, he had significant experience in the computer industry.

Jeffrey Lawrence, Director, Global Media and Content Policy, Intel Corporation 

Jeffrey T. Lawrence  oversees a wide array of legislative, regulatory, and market initiatives relating to copyright, content policy and content protection. His team's technical policy work is focused on creating competitive retail market-segments through standards based, horizontal content protection technologies and initiatives such as Digital Entertainment Content Ecosystem (virtual digital format); Advanced Access Content System (content protection for Blu-Ray Disc), Digital Transmission Content Protection (for compressed data in home networks); high-bandwidth Digital Content Protection (for decompressed data moving to displays); the DVD Copy Control Association (licenses CSS for DVD Video), on which he serves on the Board of Directors; and others. Lawrence also served as Director of Standards and Industry Consortia, Chair of Intel's Copyright Practice Group, and other positions. Prior to joining Intel, Lawrence spent two years with the Japanese law firm Anderson Mori in Tokyo, and four years with Preston Gates in Portland, Oregon. He graduated from BYU in 1991, and from the University of Washington in 1987.
FCC Filings: 
Other Documents:
Matthew Henry, Internet Policy Counsel, Data Foundry

Matthew Henry is the Internet policy counsel for Data Foundry, Inc. Mr. Henry is a telecom attorney whose practice focuses on privacy, regulatory, and legislative issues. His law firm, McCollough|Henry, P.C., represents a number of telecommunications companies in matters of public law, including consumer rights; regulatory and administrative law; and governmental relations. Mr. Henry is also a public advocate for Internet privacy and serves on the board of directors for Electronic Frontier Foundation Austin.
FCC Filings:
Other Documents:

Fernando Laguarda, Vice President, External Affairs and Policy Counselor, Time Warner Cable

Fernando Laguarda is Vice President, External Affairs and Policy Counselor for Time Warner Cable.  He helps Time Warner Cable develop and advance its policy positions, focusing on consumer protection, competition issues, intellectual property and telecommunications regulation.  Prior to joining Time Warner Cable, Laguarda was a partner at Harris, Wiltshire & Grannis and at Mintz Levin where he represented a wide range of communications, entertainment industry, and technology clients before regulatory agencies and state and federal courts.
FCC Filings:

Steven Marks, Executive Vice President and General Counsel, Recording Industry Association of America

Steven Marks is part of the senior management team that develops strategy for industry-wide projects at the intersection of business, policy, legal and public relations aspects of the music industry, and oversees the legal, litigation, business affairs, and technology departments at the RIAA. He represents the industry in legislative and regulatory proceedings; leads negotiations for industry-wide licenses; coordinated industry legal strategy in the MGM v. Grokster case; and represents the industry in public dialogues and policy debates, including providing testimony before government bodies. He was chosen by Inside Counsel magazine as one of the top 50 general counsels in the U.S. Before joining RIAA, Marks was in private practice at Arnold & Porter in Washington, and Steel Hector & Davis in West Palm Beach, Florida. Marks graduated from Duke Law School and served as a law clerk to the Honorable Mary M. Schroeder of the U.S. Court of Appeal for the Ninth Circuit. He received his B.A. from Duke University.
FCC Filing: RIAA - FCC Net Neutrality NPRM Final for filing

Gigi Sohn, President and Founder, Public Knowledge

Gigi B. Sohn is President and Co-Founder of Public Knowledge, a nonprofit organization that addresses the public's stake in the convergence of communications policy and intellectual property law. Sohn serves as the chief strategist, fundraiser and public face of Public Knowledge. She is frequently quoted in The New York Times, Washington Post and Wall Street Journal, as well as in trade and local press. Sohn also has had articles published in the Washington Post, USA Today, Variety, CNET and Legal Times, and blogs for the Huffington Post.In addition, she has appeared on numerous national and local cable, broadcast television and radio programs, including the Today Show, Good Morning America, and The McNeil-Lehrer Report. Sohn is a non-resident Fellow at the University of Southern California Annenberg Center and a Senior Fellow at the University of Melbourne Faculty of Law, in Australia. She was an Adjunct Professor at Georgetown University and an Adjunct Professor at the Benjamin N. Cardozo School of Law.
FCC Filings:
http://www.intel.com/policy/
http://www.intel.com/standards/sigs_list.htm
Filtering Technology Overview Links
http://filteringfacts.org/filter-reviews/filter-tests/
http://www.eff.org/files/filenode/effeurope/NetworkFiltering.pdf
Content Protection Technology Engagements
www.decellc.com
http://www.nytimes.com/2010/01/04/technology/04video.html
www.aacs-la.com
www.cm-la.com
www.4centity.com
www.digital-cp.com
www.dtla.com
Have questions about FCC Chairman Julius Genachowski at 'Net Neutrality, Copyright Protection and the National Broadband Plan' Town Hall Webcast?
Contact BroadbandBreakfast.com
When & Where

Clyde's of Gallery Place
707 7th Street NW
Washington, DC 20001


Tuesday, January 19, 2010 from 8:00 AM to 11:00 AM (EST)
Add to my calendar
Organizer
BroadbandBreakfast.com
Introducing
the
'Intellectual Property Breakfast Club'
BroadbandBreakfast.com's
Latest Offering!
Since October 2008 BroadbandBreakfast.com has been bringing together top experts and policy-markets to share perspectives and debate on broadband policy at its successful Broadband Breakfast Club.
Now BroadbandBreakfast.com is privileged to offer that same service to Washington's intellectual property community. Please join us to discuss what are surely some of the most challenging and exciting legal questions of our day.
The Intellectual Property Breakfast Club is sponsored by: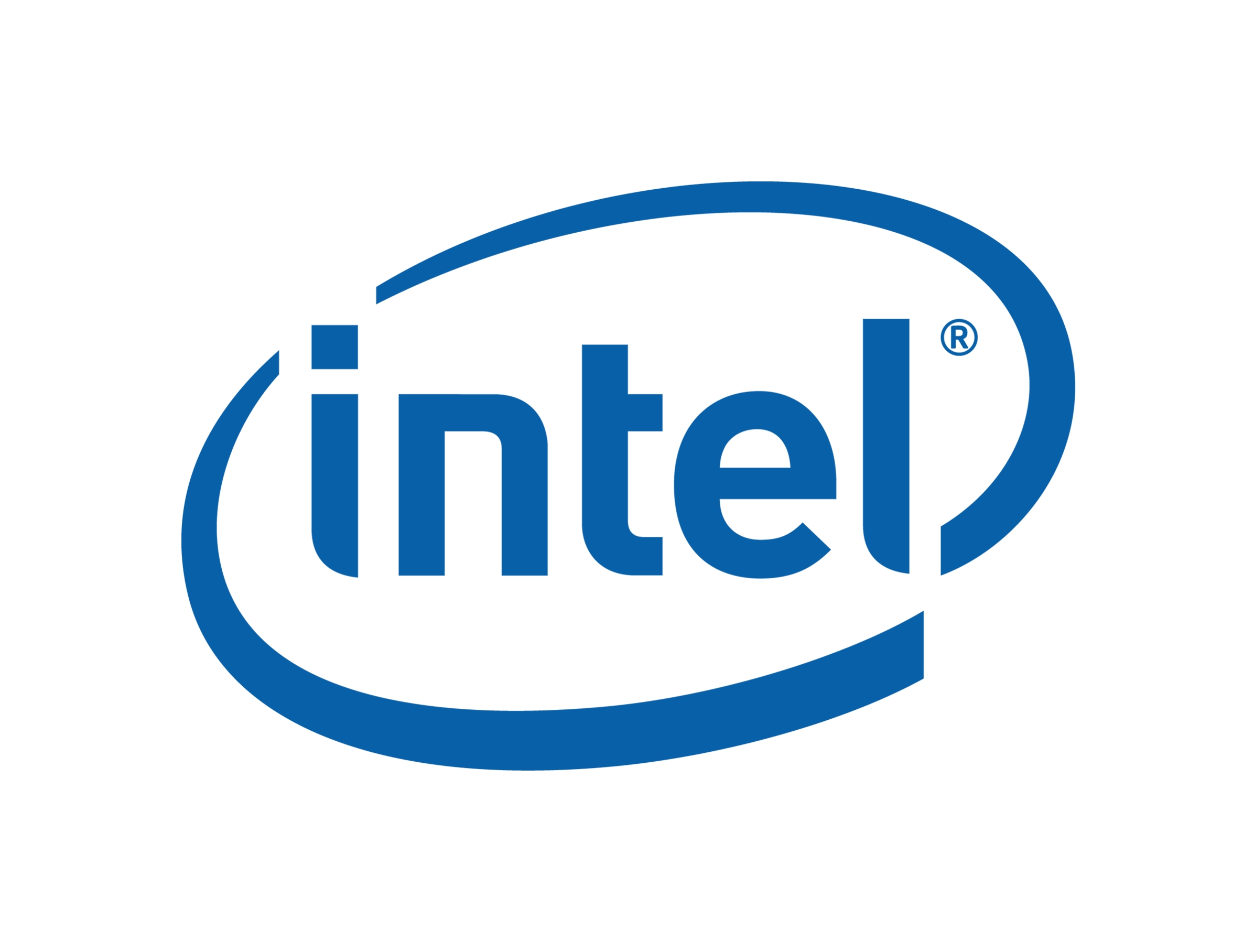 FCC Chairman Julius Genachowski at 'Net Neutrality, Copyright Protection and the National Broadband Plan' Town Hall Webcast