Event Information
Location
Wilson Sonsini Goodrich & Rosati
12235 El Camino Real
Suite 200
San Diego, CA 92130
Description
You are cordially invited on
Thursday, 6th of November 2014 from 5:30pm to 9:00pm
to:
"FBB Focus on" , this month: Challenges associated with biosimilars
co-organized by

And

At
Wilson Sonsini Goodrich and Rosati
12235 El Camino Real, Suite 200,
San Diego, CA 92130-3002
About Biosimmilars (source Wikipedia)
Biosimilars also known as follow-on biologics are biologic medical products whose active drug substance is made by a living organism or derived from a living organism by means of recombinant DNA or controlled gene expression methods.
Biosimilars (or follow-on biologics) are terms used to describe officially approved subsequent versions of innovator biopharmaceutical products made by a different sponsor following patent and exclusivity expiry on the innovator product. Biosimilars are also referred to as subsequent entry biologics (SEBs) in Canada. Reference to the innovator product is an integral component of the approval.
Unlike the more common small-molecule drugs, biologics generally exhibit high molecular complexity, and may be quite sensitive to changes in manufacturing processes. Follow-on manufacturers do not have access to the originator's molecular clone and original cell bank, nor to the exact fermentation and purification process, nor to the active drug substance. They do have access to the commercialized innovator product. Differences in impurities and/or breakdown products can have serious health implications. This has created a concern that copies of biologics might perform differently than the original branded version of the product. Consequently only a few subsequent versions of biologics have been authorized in the US through the simplified procedures allowed for small molecule generics.
If you want to learn more about Biosimilars, here is a link to a very informative PDF resource provided by AmGen that you can read while awiting to attend our coming up event:
PROGRAM
5:30 - 6:30 -- Registration / Networking

6:30 - 7:00 -- Welcoming by Stephane Richard, PhD & Samir Elamrani, Ph.D., J.D. followed by a presentation on the "Challenges associated with biosimilars" by Dr Dominique Gouty, Vice President, Business Operations at BioAgilytix Labs.
7:15 - 7:30 -- Q&A session
7:30 - 9:00 -- Networking reception (Buffet and Drinks)
Welcoming by: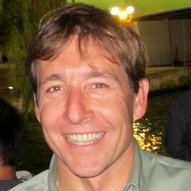 Stephane Richard, PhD
President & Founder, French BioBeach
https://www.linkedin.com/in/stephanebrichard
Dr Stephane Richard is the founder & president of French BioBeach, a San Diego based organization collaborating since 2006 with French Development Agencies to promote France-US scientific and business relationships in the field of Life Sciences.
Speaker: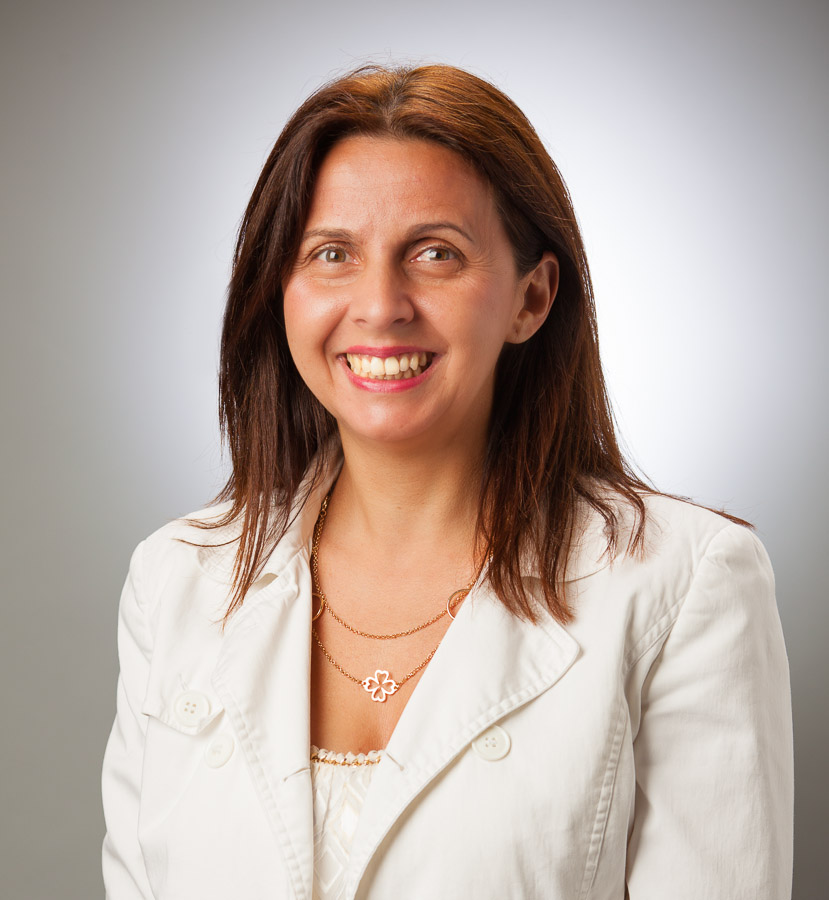 Dominique Gouty
Vice President, Business Operations
https://www.linkedin.com/pub/dominique-gouty/8/893/b98
Dr. Dominique Gouty is the Vice President of Business Operations at BioAgilytix, where she holds keys roles in both technical and commercial biopharmaceutical services. She has over 20 years of industry experience and a career spanning R&D, clinical operation, and manufacturing in multiple multi-national pharmaceutical organizations such as Eli Lilly and J&J, as well as smaller biotech companies, and CROs.

Dr. Gouty is the leading expert in key subjects concerning preclinical and clinical bioanalysis for novel therapeutic biologics and biosimilars. Dr. Gouty is regularly invited to present at conferences and publishes key articles and ebooks concerning effective routes to robust and rigorous immunoassays. She has extensive experience ensuring strict GLP compliance for bioanalytical assays and has expert knowledge on the evolving FDA, EMA, and other regulatory agencies.
Moderator: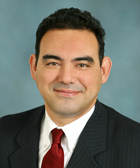 Samir Elamrani, Ph.D., Ph.D., J.D.
Partner
https://www.linkedin.com/pub/samir-elamrani/0/8bb/32
Dr. Samir Elamrani is a partner in the San Diego office of Wilson Sonsini Goodrich & Rosati, where he advises biotechnology, pharmaceutical, and nanotechnology clients on all aspects of patent law and related business matters. Samir has substantial expertise in strategic IP counseling and global patent portfolio development and management. He provides outside patent counsel to a variety of clients, including start-up and established biotechnology corporations, multinational pharmaceutical corporations, and premier research universities. He has prepared numerous due diligence reports and counseled clients in matters relating to the transfer of intellectual property, including acquisition and licensing of patent rights.

Prior to joining the firm, Samir was counsel at Crowell & Moring and a senior associate at Pillsbury Winthrop LLP, where he counseled clients in the biotechnology, pharmaceutical, and chemical industries. While attending law school, Samir was a full-time patent law clerk and patent agent at Burns Doane Swecker & Mathis, a large intellectual property firm, where he counseled clients in matters before the United States Patent and Trademark Office (USPTO). Samir has prepared and prosecuted over 250 U.S., Patent Cooperation Treaty, and foreign applications, covering inventions relating to small molecule pharmaceuticals, molecular design, structural biology, therapeutic peptides, proteins, vaccines, genes, gene therapy, anti-sense technology, recombinant antibodies, fuel-cell technology, zeolites, and noble metal catalysts.
Before starting a career in patent law, Samir conducted extensive research in premier American and European academic institutions. His experience relates to the areas of computational structural biology, protein dynamics, drug design, host-guest modeling, heterogeneous catalysis, and zeolite chemistry. During his academic tenure, Samir published a Ph.D. dissertation on global motions in proteins and a French doctorate dissertation on molecular diffusion inside zeolite pores.
Samir is fluent in English, French, and Arabic.
RSVP by Wednesday, November 5th.
Space is limited.
For more French BioBeach information and membership, visit: http://www.frenchbiobeach.com
Not a member yet? Become a French BioBeach Member to attend our events at discounted rates
French BioBeach: Expand your reach beyond borders
Date and time
Location
Wilson Sonsini Goodrich & Rosati
12235 El Camino Real
Suite 200
San Diego, CA 92130