FBA 6th Circuit Appellate Practice Institute
Description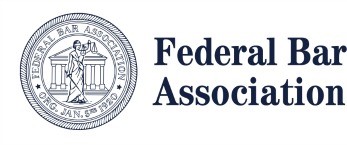 You won't want to miss this 7 hour program (CLE applications are pending in OH, KY, and 6.5 hours in TN pending) which will cover topics such as "How to Win a Case from a Judges' Perspective," "Behind the Scenes at the Clerk's Office and How to Avoid Common Mistakes," and much more!
Speakers include Chief Judge R. Guy Cole, Jr. and seven other Sixth Circuit Judges. The seminar includes a luncheon presentation by Chad Readler, who oversees the Department of Justice's largest litigation division. Professor Arthur R. Miller will also present on class action practice. The detailed agenda and bios for speakers are available (link here).
If you are interested in being admitted to the Sixth Circuit, you must apply for admission to the Sixth Circuit and pay the admission fee (which is in addition to registering to attend this program) prior to this event. Simply go to this link for additional information - http://www.ca6.uscourts.gov/court-forms/Attorney%20Admissions
REGISTRATION WILL CLOSE ON WEDNESDAY, SEPTEMBER 25TH AT 5:00 P.M.
CLICK ONE OF THE LINKS BELOW FOR THE COMPLETE FLYER OR FOR HOTEL RESERVATIONS
2017 SIXTH CIRCUIT APPELLATE PRACTICE INSTITUTE FLYER