Description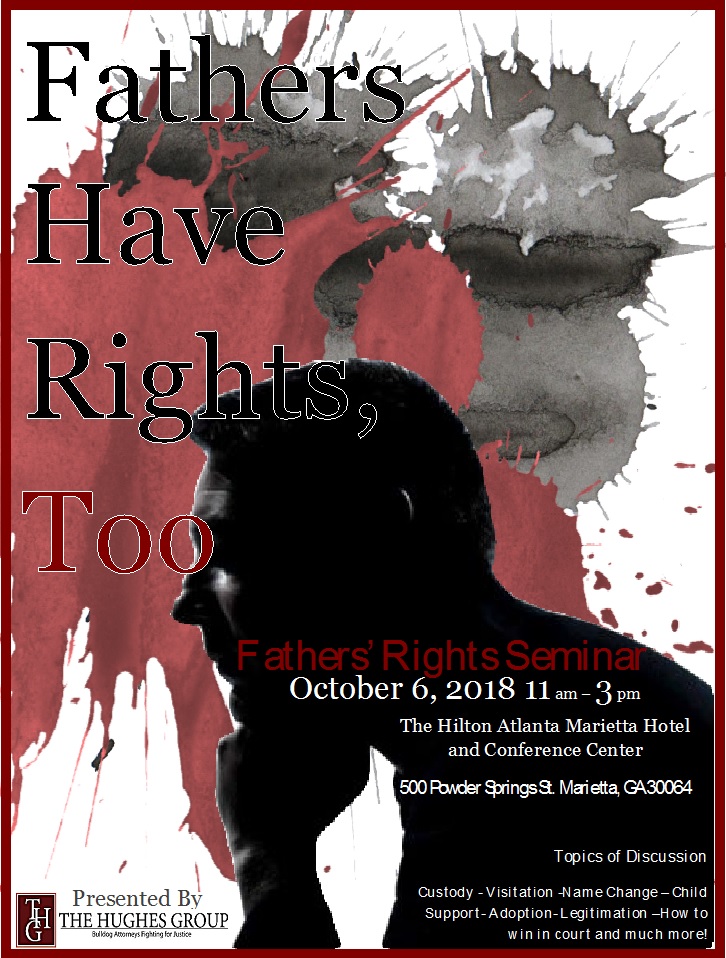 Fathers Have Rights Too Legal Seminar is designed to teach fathers how to win in court with respect to visitation, custody, child support and much, much more. We will discuss legitimation, the putative father's registry, DNA, how to finance legal representation, healing broken relationships, and address any questions related to reuniting children with fathers.
Ticket price includes full lunch, beverages, and practical solutions to address fathers' rights. Guest speakers are Faro James and Jarvis Holder, proud fathers who were awarded sole custody of their children, Dr. Torri J. Evans-Barton of The Fatherless Generation Foundation, Inc., Imam Dawud H. Mahdi of Masjid Al Muminun of Atlanta, GA, Lamonica Thornhill, Fatherhood Agent for the Department of Human Services, Division of Child Support Services, and Attorney Ella A. Hughes.
We hope to see you there.
Until Then, Have A Justice Filled Day!