Fathers Calling Fathers: Real Talk

Saturday, October 26, 2013 from 10:00 AM to 1:00 PM (PDT)
Event Details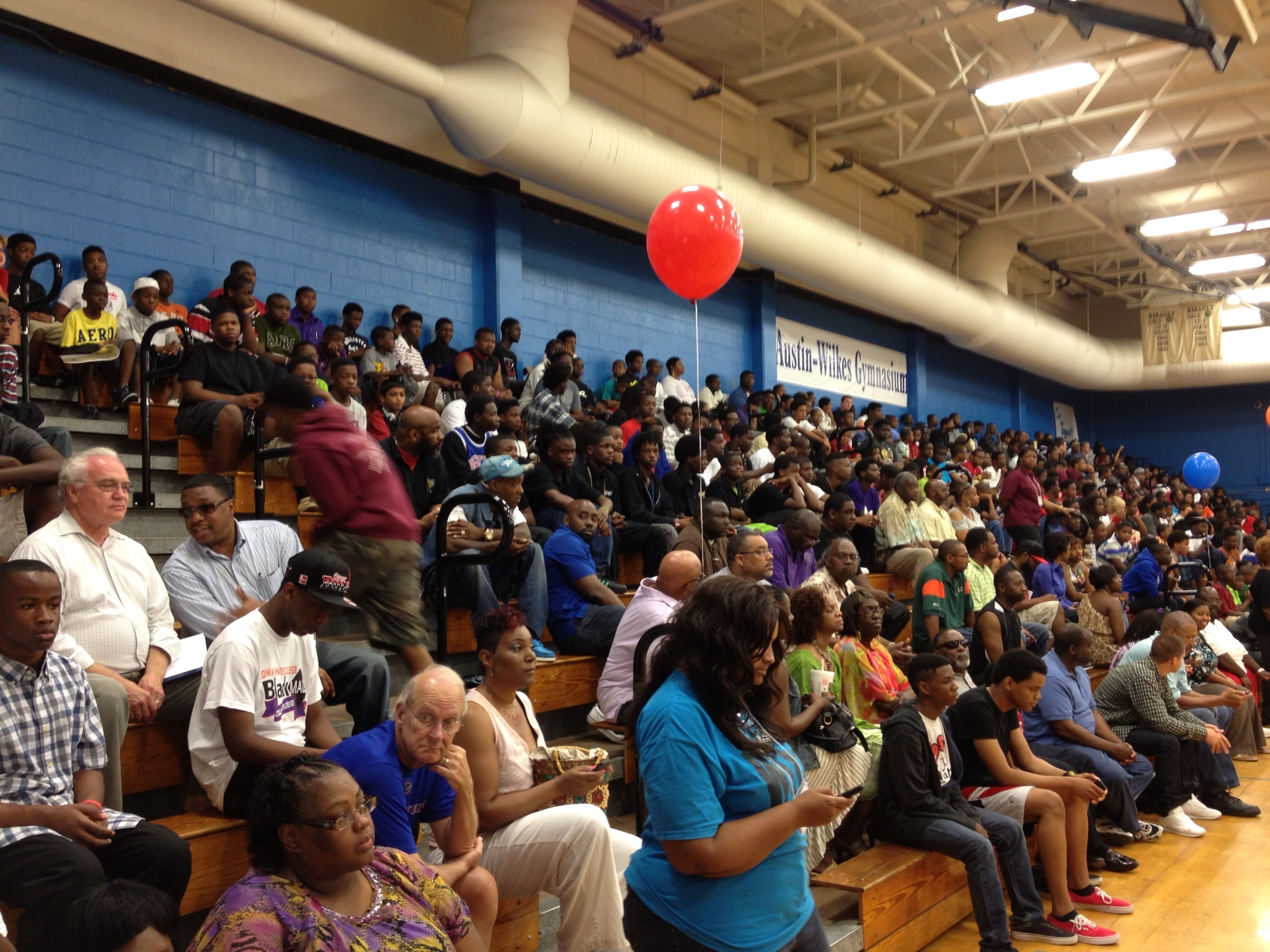 Operation Save Our Sons is a collective effort designed to equip teenage males with the life skills needed to be successful and productive. Though this journey only started a few months ago with 1000 boys in Jean Ribault High School gymnasium, we have learned some invaluable keys to saving our sons and that is reaching our fathers. 
More than anything else, we learned our sons are hurting. Many of the young men do not fathers in their homes. Some have never met their fathers and many others' are incarcerated. We also learned these hurt young boys carry their pain into their adulthood, which affects them in many aspects of their lives.
We realized, fathers who may have come from single parent households may not have  been equipped with the necessary tools to understand manhood, in its finest essence. We realize many of them want to but do not know how to connect with their sons. We also recognize it is hard for men to express their feelings about this, as it may seem society does not support the men, in regards to their children.

In response to our findings, we held a Fathers Calling Fathers Summit, where men were about to hear from other men in similar situations as them. They discussed some of the difficulties of fatherhood, manhood, and more. After the summit, the men recited an Operation SOS Oath (see below) and pledged to return for more real talk.
In a continuation of Fathers Calling Fathers Summit, we will host a Fathers Calling Fathers: Real Talk where we will allow fathers to discuss the realities of fatherhood. There will be facilitators to guide various targeted discussions that can impact how they approach their lives thereafter. 
We invite all fathers of sons, regardless if they are actively in your lives or not.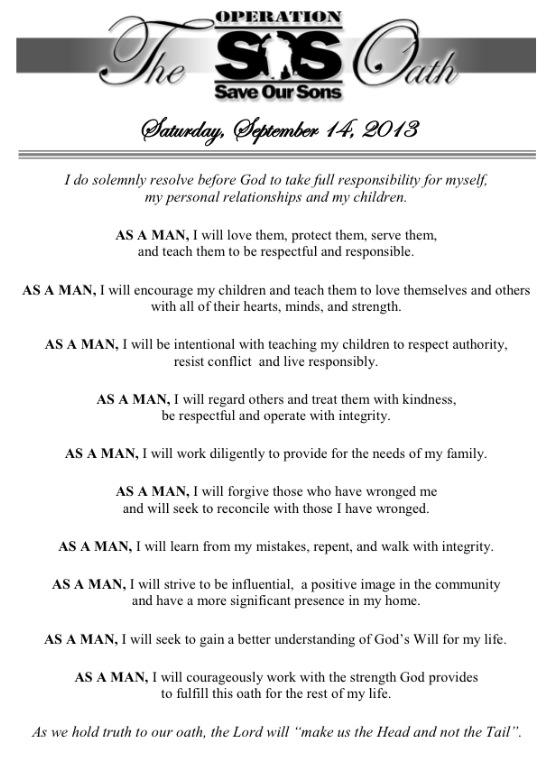 When & Where

Jean Ribault High School
3701 Winton Drive
Jacksonville, FL 32208


Saturday, October 26, 2013 from 10:00 AM to 1:00 PM (PDT)
Add to my calendar
Organizer
Operation Save Our Son, Inc
Operation Save Our Sons is a National Organization of Chapters based in cities throughout the United States. The Chapter's mission is to implement plans and programs aimed at Saving Our Sons.
Organizational Purposes
Equip AA males to manage living successfully within the structures of America.

Train AA males to handle conflict with authority figures, other races, and each other.

Equip Fathers to raise successful sons.

Create a network of organizations, groups and professionals who desire to work with AA Males. Partnership with the local school district will be vital to success.

Provide training for groups that work with AA Males.

Foster a national discussion with males of other races, enhancing respect and awareness.
Fathers Calling Fathers: Real Talk