Fatherhood Forum @ TGIFriday's City Ave- May 26th - Grown Folks Karaoke Day...
Description
We're Back at TGIFriday's - Grown Folks Karaoke Day Party & Relationship Panel – May 26th

Date: May 26th - Time: 12:30PM Starting Promptly at 1:15pm
Philly's First Single's Day Party & Live TV Taping sponsored by TGIFriday's - 4000 City Ave. Phila. PA
Great food and drinks, more entertaining performances, and more dope energy!!!
Single On A Saturday Night Talk Show
Presents
A Fatherhood Forum featuring Actor/Author Lorin F. Akers, Not By My Hand – Discussing topics on Child Custody Battles, Child Support and Fathers Rights, visitation rights, mediation, legal battles, divorce and family court system.
All dads, dads-to-be and all moms are welcome.
FREE ADMISSION! DOOR PRIZES! FREE PARKING!
Featuring Lorin F. Akers author of Not By My Hand.
Not By My Hand: A Father's War Room Whispers is the fictionalized memoir of a Father embroiled in a child-custody battle. Not By My Hand serves as encouragement to Fathers who may be enduring similar challenging situations and empowers them to continue fighting for their children, in spite of opposition.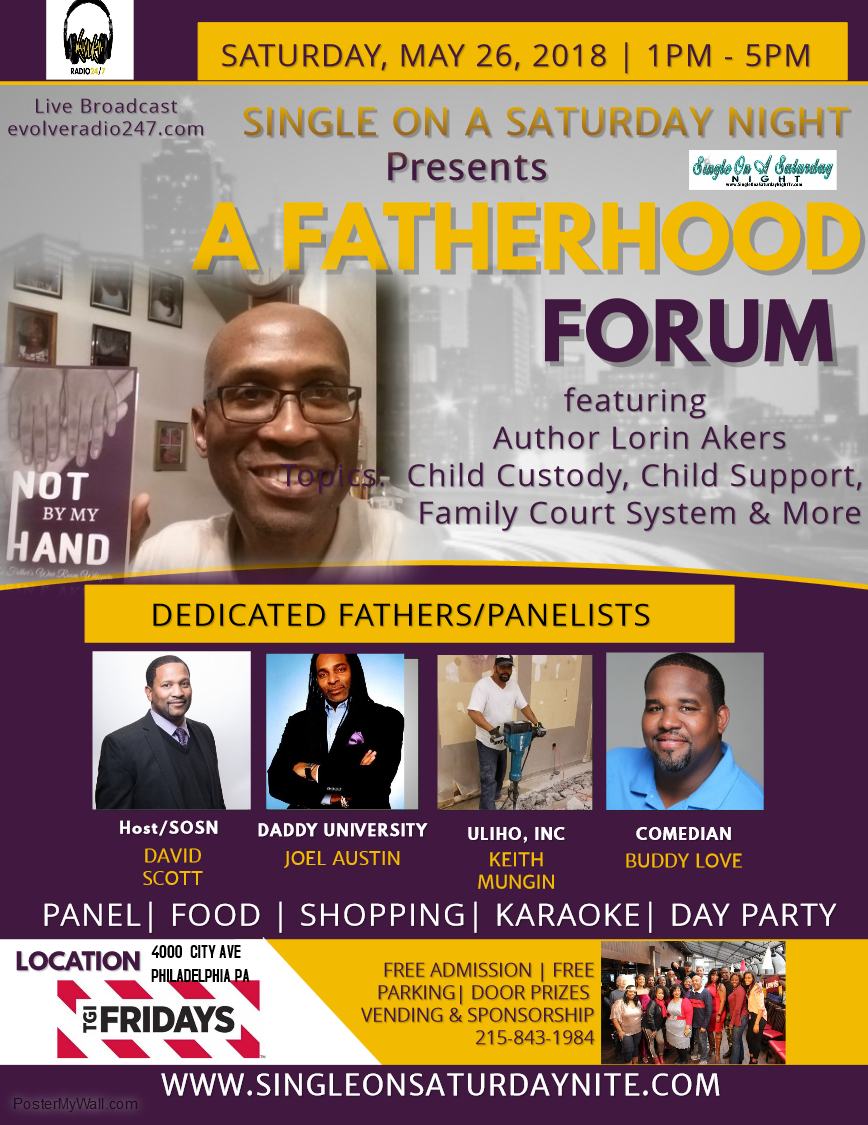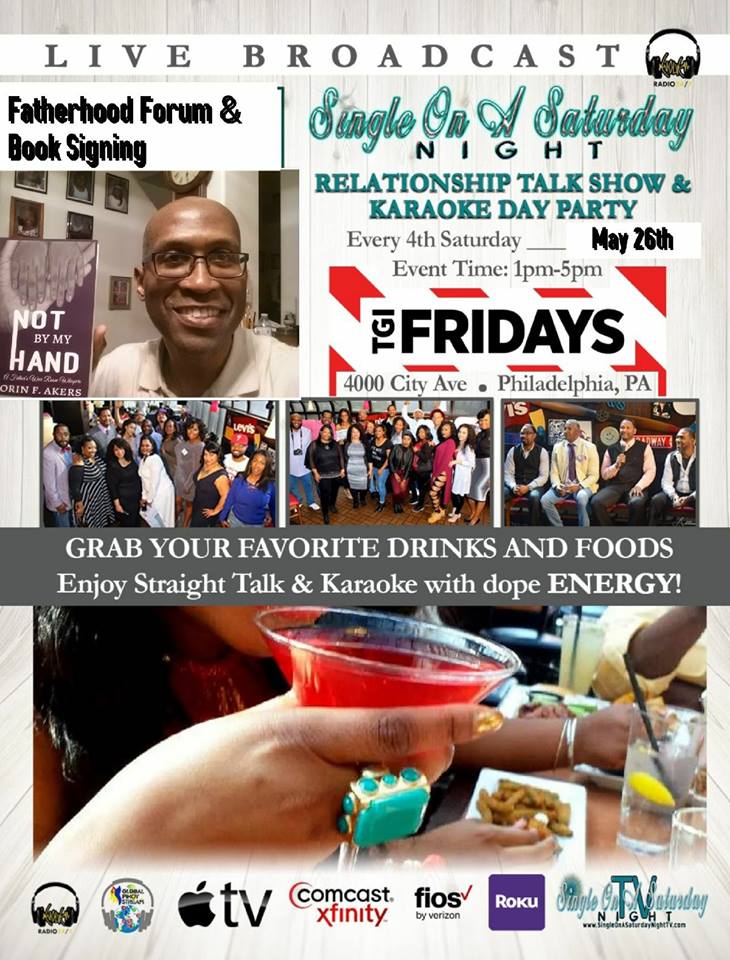 Single On A Saturday Night kicks off with music, conversations and after the conversation it's the Karaoke KICKing OFF at 3PM with a DAY PARTY vibe. Come partake in delicious grub and libations and great conversation. All Day DJ Smoove will be spinning R&B & Hip Hop….along with the Old School Mix.
2nd Show
Topic: FON the series

Special Guest: Chanel Addison of Addeyville Productions

Performing Live: TBD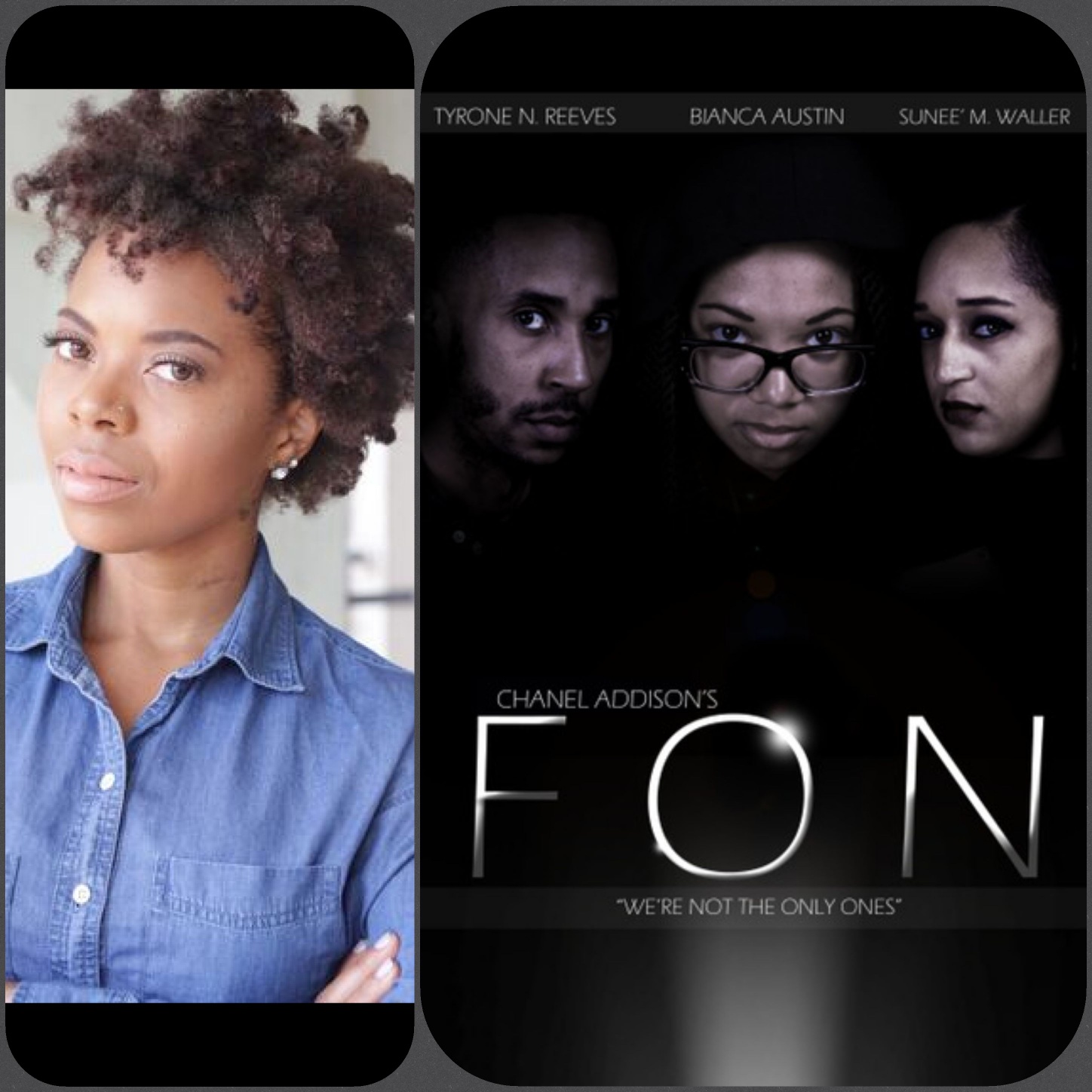 Join us for the roundtable discussion:

Roundtable participants

Shelly Shell Williams, TV Producer, Serial Entrepreneur
Danyl S. Patterson, Attorney/Candidate for Judge
Jay Tee Wilcoxson, The Genuis – DJ/Producer/Writer
David Scott, Professor/ Entrepreneur
Katrice Bailey, Model/Author
Malisha Cheatham, Claims Processor/TV Personality
Storm E Weatherz: Actor, Artist
YOU ARE CORDIALLY INVITED TO BE A GUEST FOR THE TAPING OF "SINGLE ON A SATURDAY NIGHT" – Real Stories, Real Answers, Real People.

Relationship forum. Help, advice and questions on cheating, separation, love, abuse, marriage, jealousy and dating. SingleOnSaturdayNite.com

RSVP to chat, chew with excellent food specials. #SinglesKaraoke

Make sure you tell a friend to tell a friend…Single's Karaoke is poppin' Off!! The Best Single's Day Party in the City!

Date: May 26th - Time: 12:30PM Starting Promptly at 1:00pm

Single On A Saturday Night - the best Relationship Talk Show in Philadelphia and Beyond!

Each Month we get Bigger, badder and better than before! Each month we have a whole entire PARTAY!!!! So, bring your friends, you enemies, your frenemies and your Boos... and get ready to have a ball at TGIF,every 4th Saturday at 12:30 p.m. as SOSN hosts a Karaoke/DAY PARTY and TV Taping!!!!!

By registering and obtaining tickets to Single On A Saturday Night, you consent to be photographed by means of video recording and you grant the producer of the footage, the Company, and their successors, assigns, carrier stations, network station(s), sponsor(s) of the program and marketing and advertising agents (as well as their affiliated and related entities) the right to record and use your name, voice, and likeness worldwide in perpetuity for any purpose whatsoever. In addition you release the above parties from any and all liability for loss of damage to person or property while at or around the premises, and you agree to comply with all rules and regulations of Company and its parents, partners, subsidiaries and related companies.