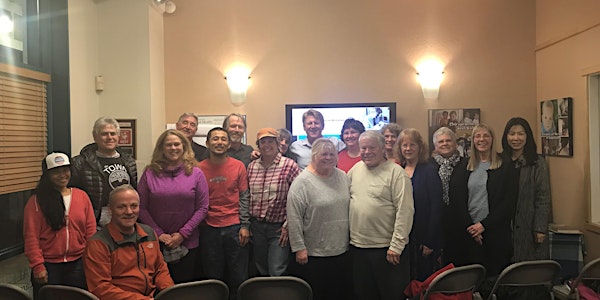 Fasting for Health and Reversing Chronic Disease
When and where
Location
Severino's Bar & Grill 7500 Old Dominion Court Aptos, CA 95003
Refund Policy
Contact the organizer to request a refund.
Description
Learn about the powerful tools YOU can use today to fight disease, improve your health and kick start your immune system.
One of the world's leading natural health practitioners Dr. Daniel Pompa has come together with Dr. McCollum to deliver a NEW 7-Week Fasting for Health and Stem Cell Reset Course that will be revealed!
Metabolic Health and Cellular Inflammation challenges affect millions and the signs pop up every single day!
Join Dr. Duncan McCollum at his LIVE event, "Fasting for Health 2019," on Tuesday May 14th.
Discover the link between everyday symptoms and life-altering illnesses:
Anxiety

Depression

Weight Loss Resistance

Mood Swings

Brian Fog

Cravings

Hormone Imbalances
Learn the Benefits and Principles of:
Ketosis

Extended Fasting

Daily Intermittent Fasting

Partial Fasting


The Fast Mimicking Diet
Why are chronic health conditions affecting so many of us?
And, more importantly, what can we do about it?
Science is now proving that you can help your body heal itself with very specific healing and anti-aging principles that help you become a "fat burner" while hacking stem cells naturally.
During this seminar, Dr. McCollum will map out exactly a step by step program that will yield the best results for you.
Whether you are 35, 55 or over 70! it is never too late to learn how to reset your body and get your health back on track.
He will also be revealing the science and tools behind Dr. Jason Fung's best selling book, "The Obesity Code" and "The Complete Guide to Fasting", Dr. Valter Longo's award winning research on the "Fast Mimicking Diet", and Naomi Whittles international discoveries on how our cells self-detoxify.
If you are looking to turn your body into a fat-burner, gain mental clarity, get rid of brain fog, get back your energy and use your body's own healing powers to bolster your immune systemin a way that is simple, easy to apply, and won't leave you hungry, then this seminar is for YOU!