Description
Welcome back to NewCampus's FastFwd Festival, Singapore's largest life-long learning conference. This October, we'll be exploring the fascinating theme around Unlocking the Human Potential.

We have enormous potential, much of it is unrealised and unknown. This conference will explore how our physical, psychological and spiritual capacities continue to develop and unfold as we extend our frontiers of knowledge and possibility.
How can we help to stimulate that growth in our world and ourselves? Join us for a day of learning, hearing from 4 incredible keynote speakers, attending 1 of 4 breakout sessions to delve deeper, as well as immersive roundtable discussions with thought leaders around how they have unlocked their mind, heart, and will.



Registrations start: (11:30am - 12:30pm)
Opening: Welcome introductions from NewCampus & JustCo (12:30 - 13:00)
Section 1: 2 x Opening Keynote Speeches (13:00 - 13:40)

1st Keynote:
Manisha Seewal, Group CMO of Carro & former Head of Marketing at Tokio Marine on "Good girls finish last: Female leadership in a male-dominated industry"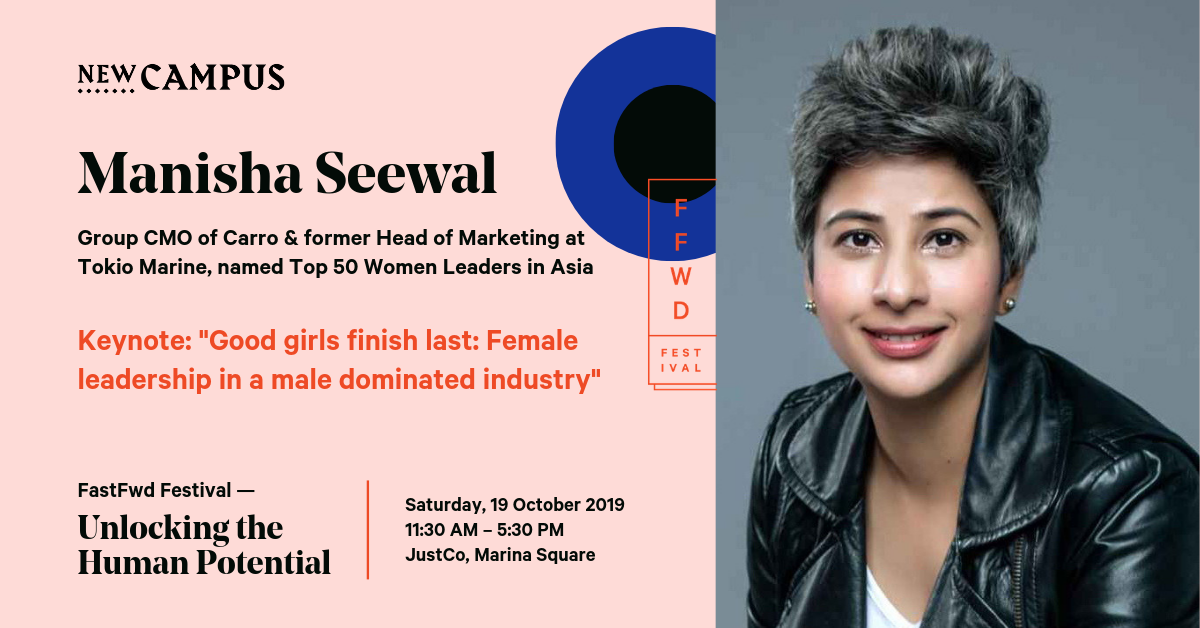 2nd Keynote: TBA
-----
Section 2: 4 x Breakout Sessions + Discussions & Activities (14:00 - 15:00)
The breakout sessions will be held simultaneously within this 1 hour period where you can pick which room to attend. Each individual will be sharing their story followed by 30 minutes of discussion where you will be able to participate and delve deeper into each of the topics.
You will be able to choose which breakout session you'd like to attend on the 13th of June. Any tickets bought after will be allocated a breakout session depending on the day.
Breakout Session A:
Dave Lim: Founding Partner at Ideas Worth Doing, Founder Director Innovation X by Coca-Cola, ex-Head of Global Partnerships at WWF on "The road less taken: Designing your career path in an unpredictable, non-linear future"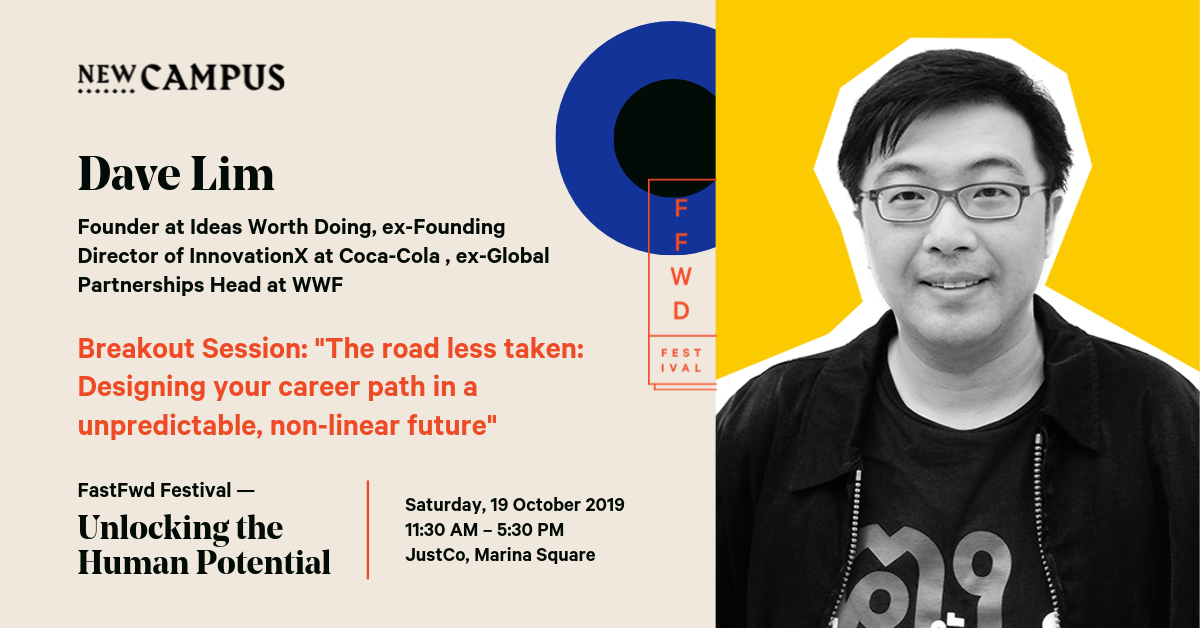 Breakout Session B:
Tiziana Tan: Award-winning social entrepreneur, CEO & Founder of Brain Juice Collective, Cannes & Sundance-nominated film producer on "Juicer Lab: Unlocking your creative potential"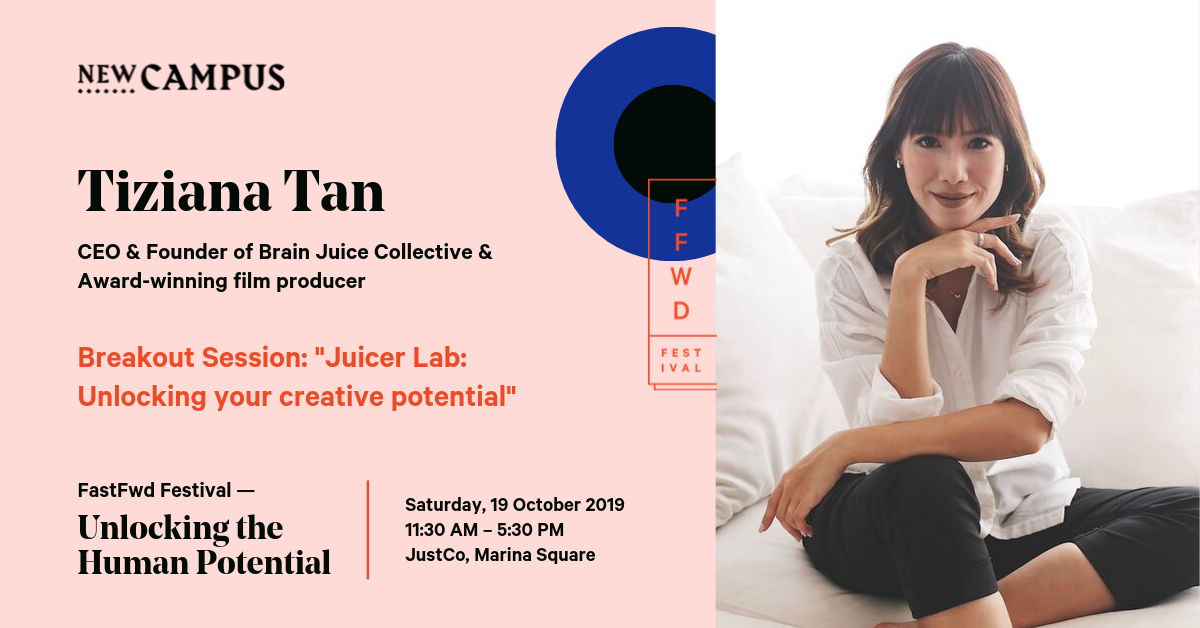 Breakout Session C:
Pierre Robinet: Senior Consulting Partner at Ogilvy, Founder of Live with AI, Artificial Intelligence expert on "Co-living with AI: understanding human needs amidst the rise of Artificial Intelligence"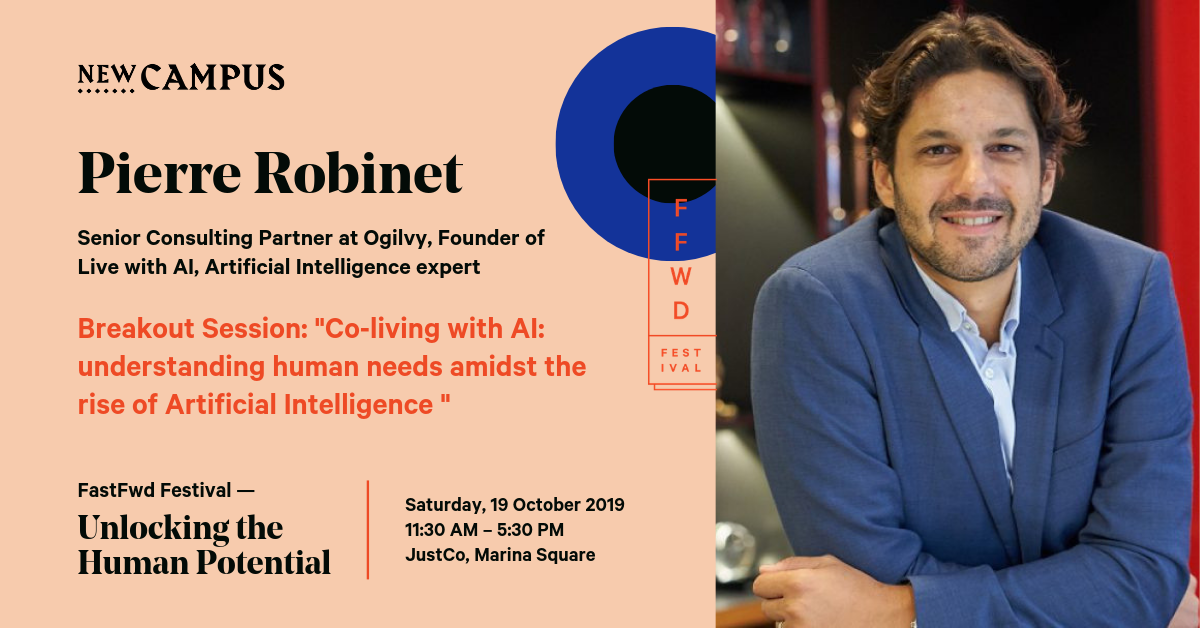 Breakout Session D:
Laura Francois: Co-founder & Social Impact Designer at ANEWKIND, Country Coordinator of Fashion Revolution Singapore on "The circular economy: How we can build a sustainable future"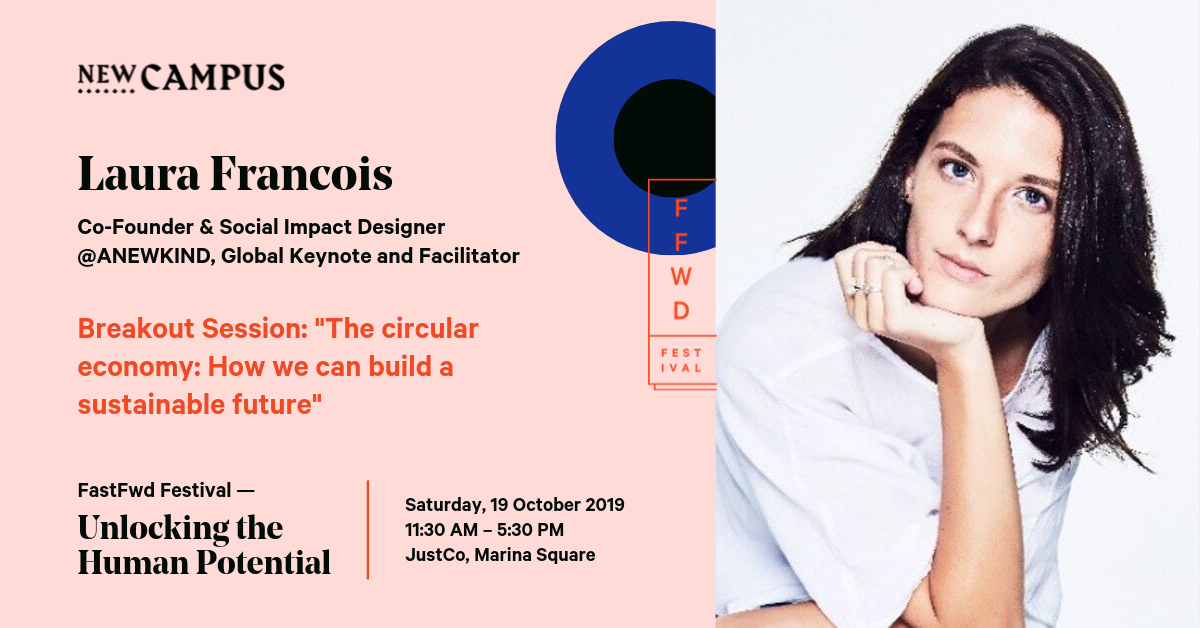 -----
Section 3: 5 x Roundtable discussions (15:20 - 16:20)

There are 5 thought leaders as hosts for the roundtable discussions focused on a human potential topic. This is a sharing session where you can in-depth into a topic and bring your own thoughts to the topic. Each session is 15 minutes before moving to the next group for 4 rounds.
Mohan Belani: Co-founder & CEO of e27, Asia's leading tech and startup ecosystem platform on "First-hand dive into developing an entrepreneurial and innovation mindset"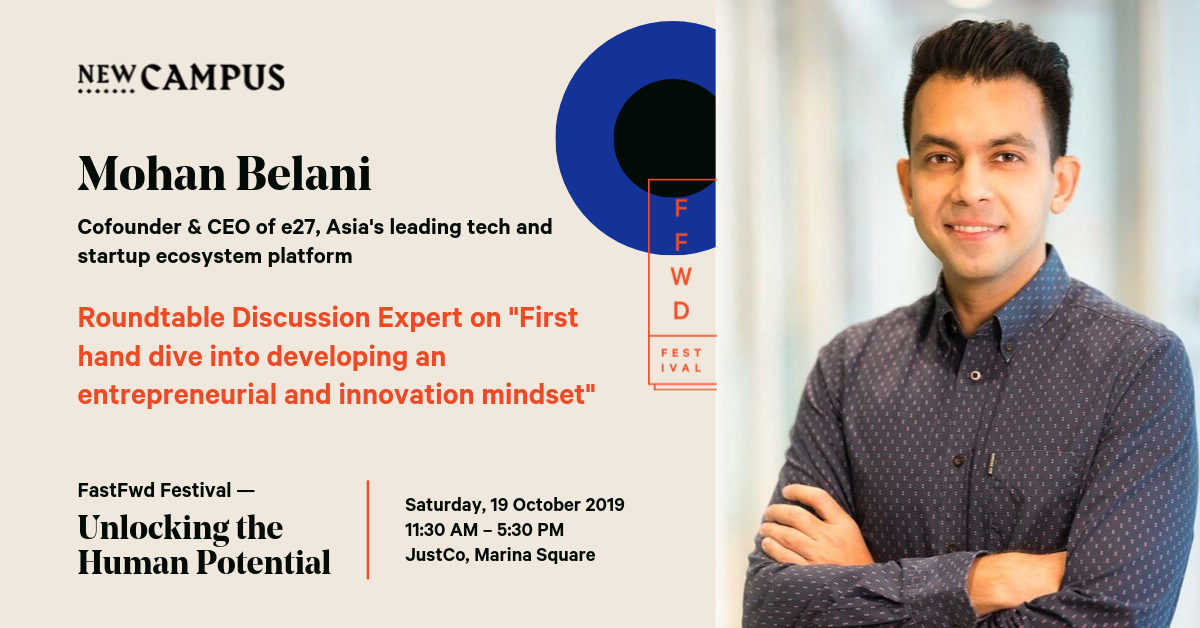 Aik Phong Ng: MD at Fave & Leading CEO winner for Singapore HR Awards on "Building strong leadership and cultivating talent"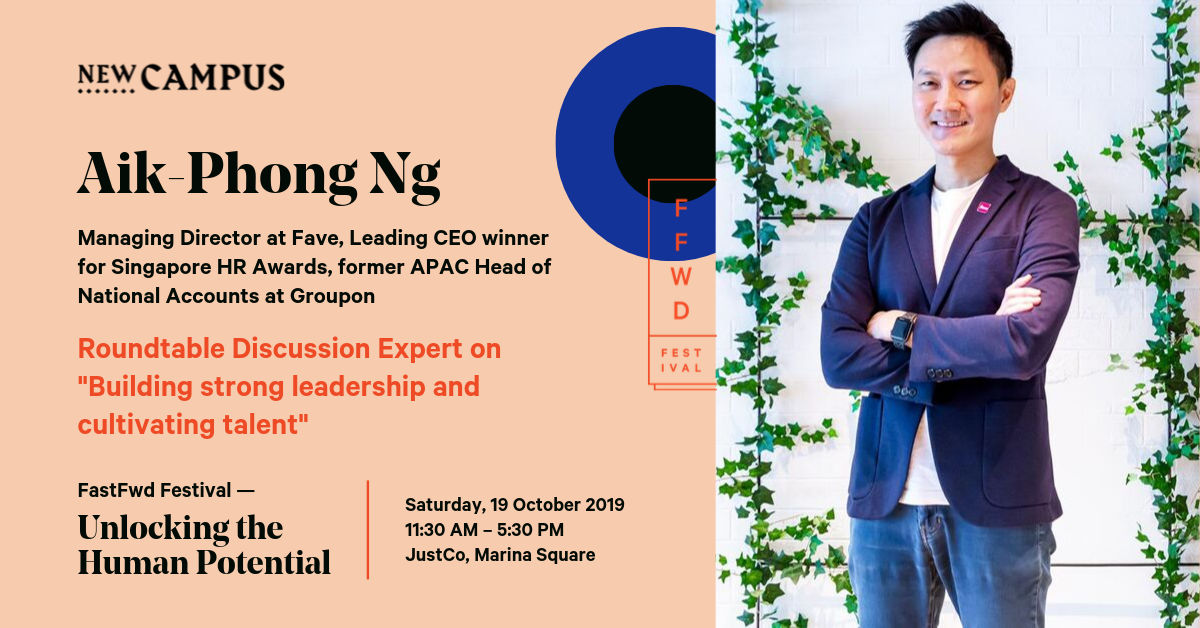 Alex Loh: Managing Director at Core Collective, former Singaporean National athlete in Asian Games, Commonwealth Games & SEA Games on "Melding interest with impact, how to build meaningful communities"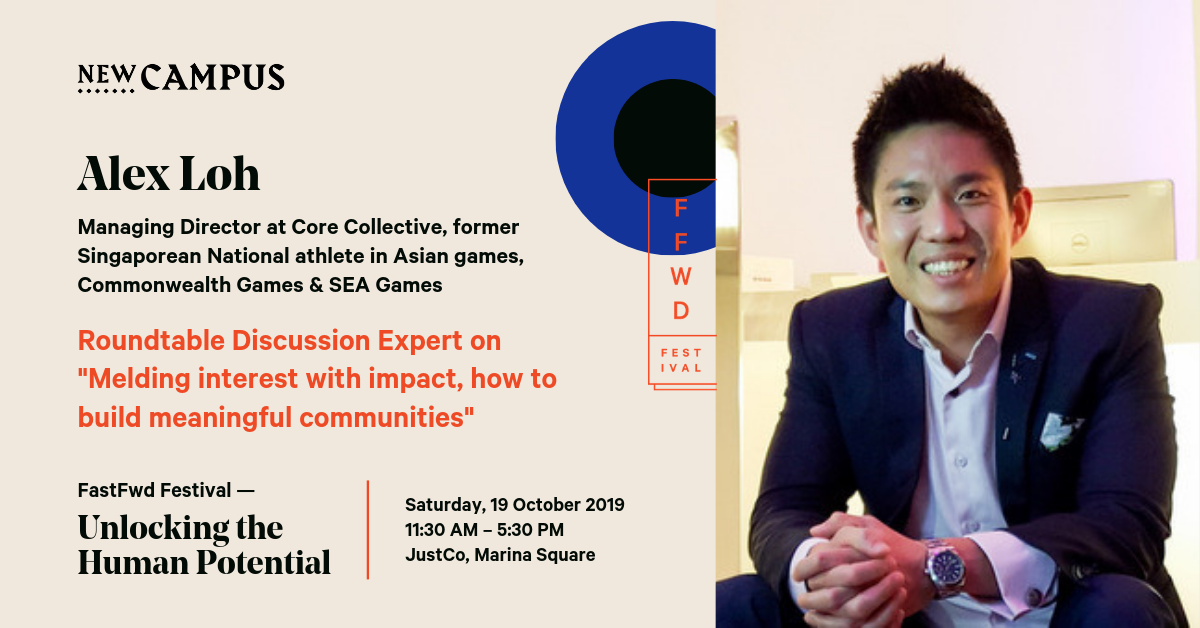 2x Roundtable Discussion Experts TBA
-----
Section 4: 2 x Closing Keynote Speeches (16:40-17:20)
3rd Keynote:

Bidushi Bhattacharya: Former NASA scientist and CEO of Astropreneurs Hub on "The future of space exploration: To infinity and beyond"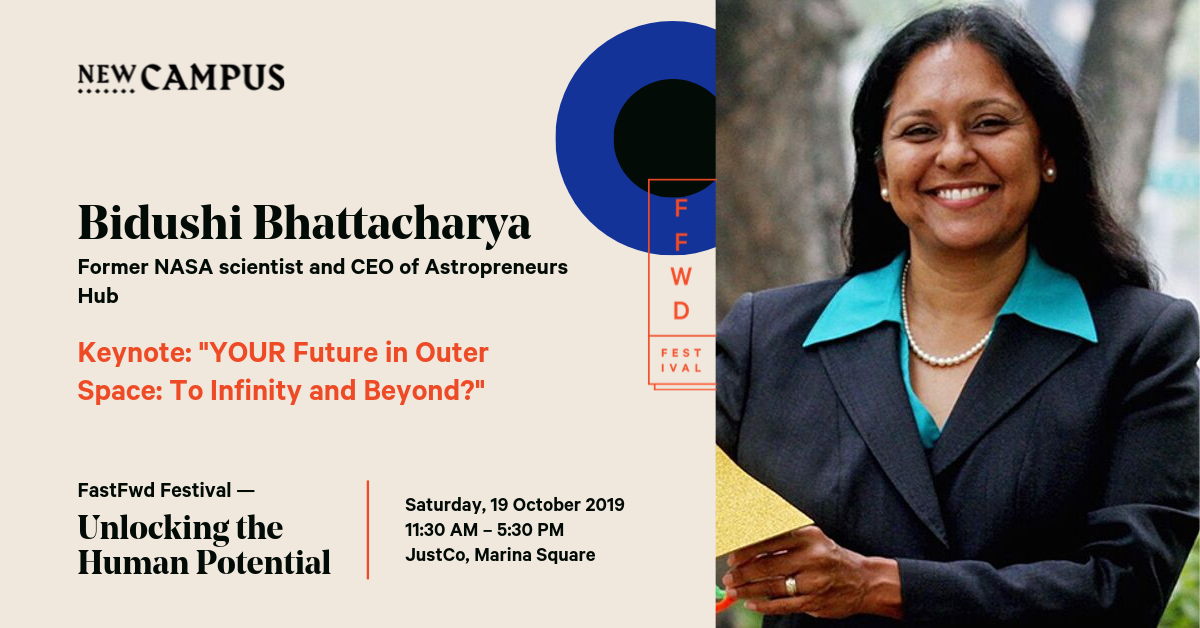 4th Keynote: TBA
Open Networking: (17:20 - 18:00)
----
Just some of our previous NewCampus FastFwd Festival highlights, incredible speakers and sessions:
Eric Sim: ex-MD of UBS and Linkedin influencer with 2 million+ followers on "The Future of Work"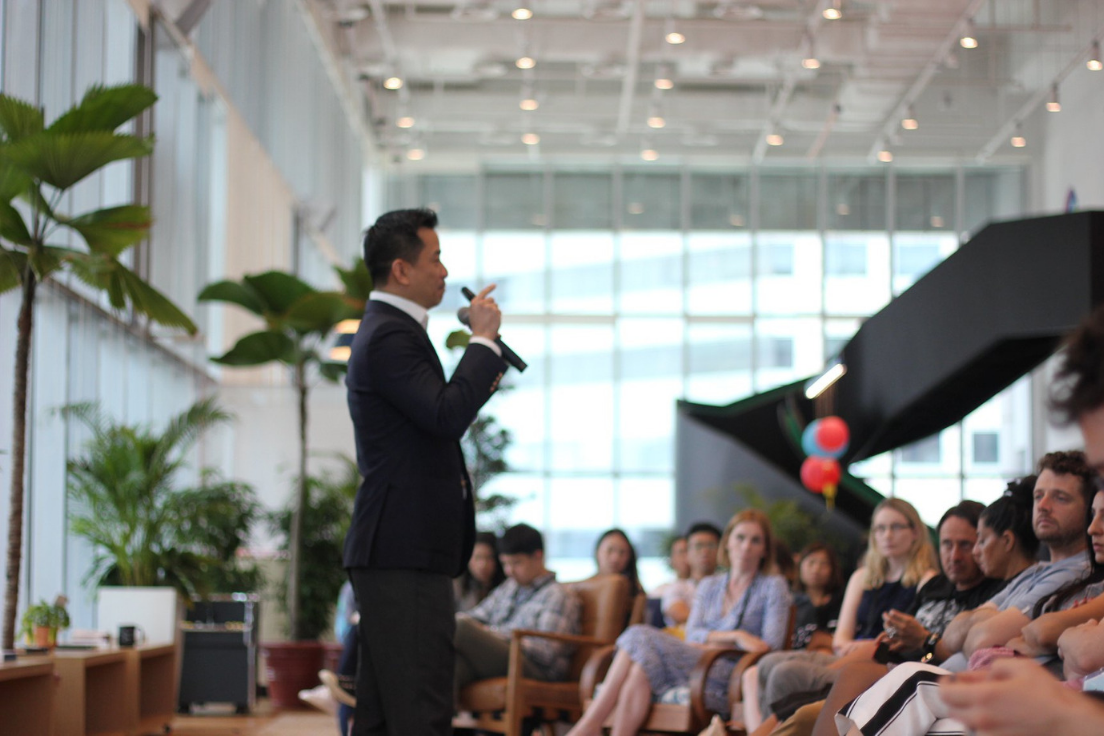 Simone Heng: Award-winning public speaker and host on "The Importance of Human Connection in the Future Workforce"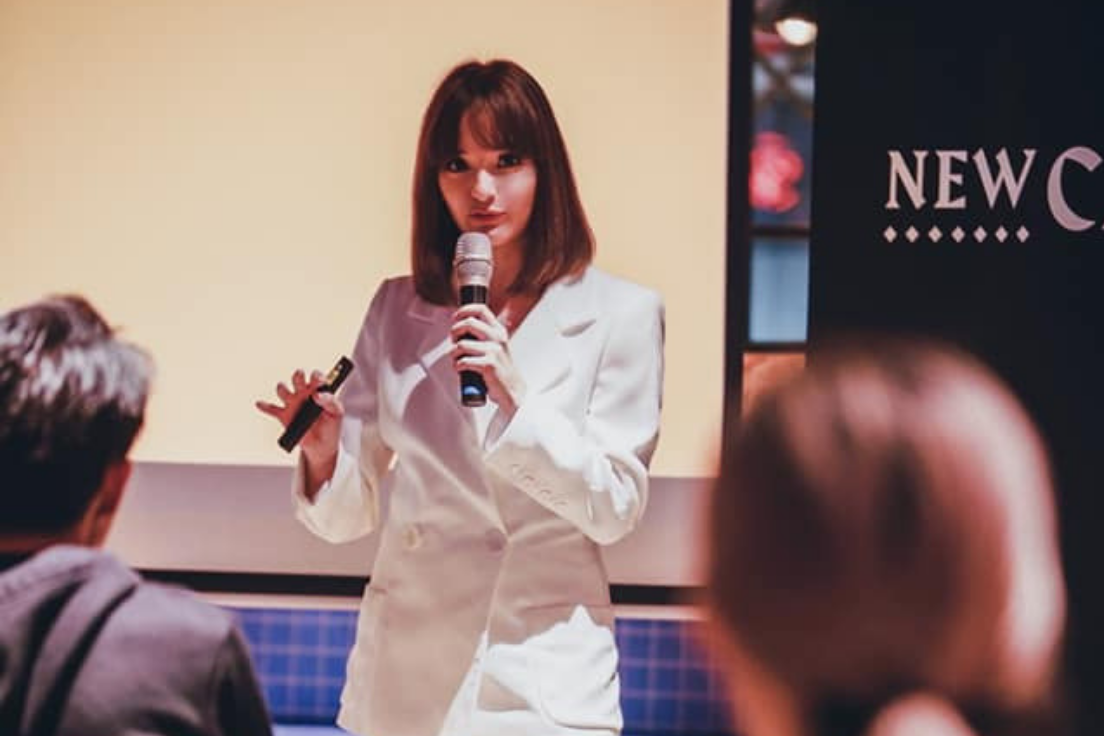 Yu-Chuang Kuek: Managing Director at Netflix on "Learning as part of the career journey"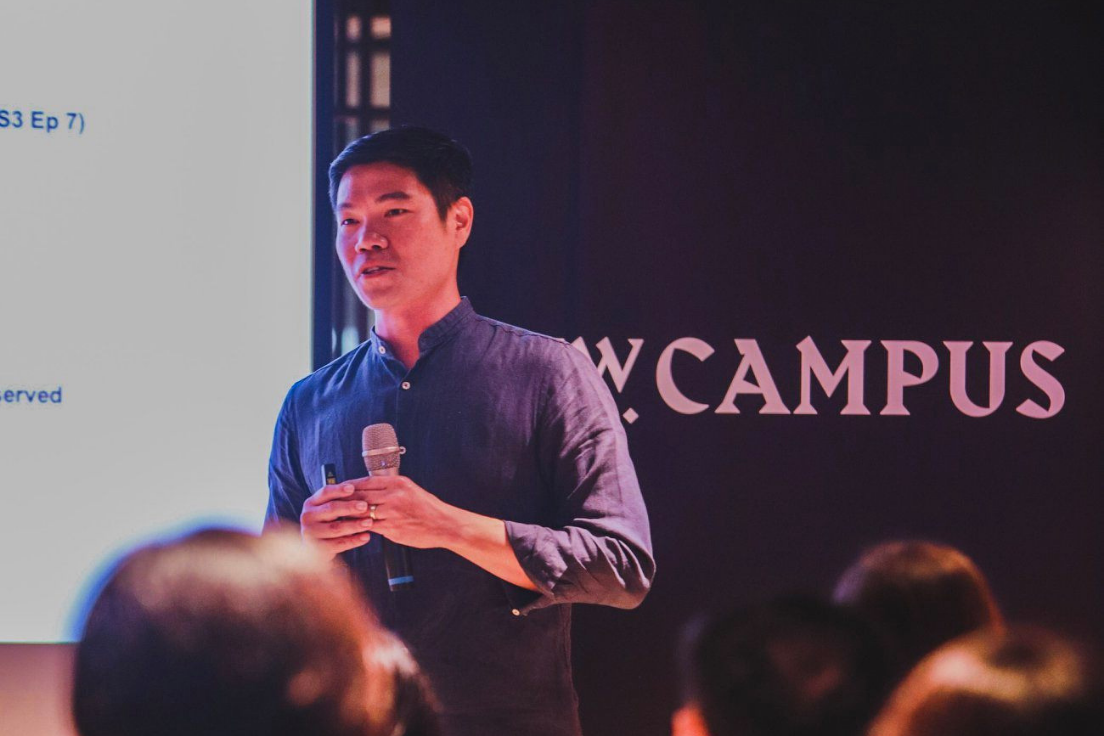 Agnes Liew: Former Vice-Chairman at Citibank & fitness entrepreneur on "Reinvention & Adaptability"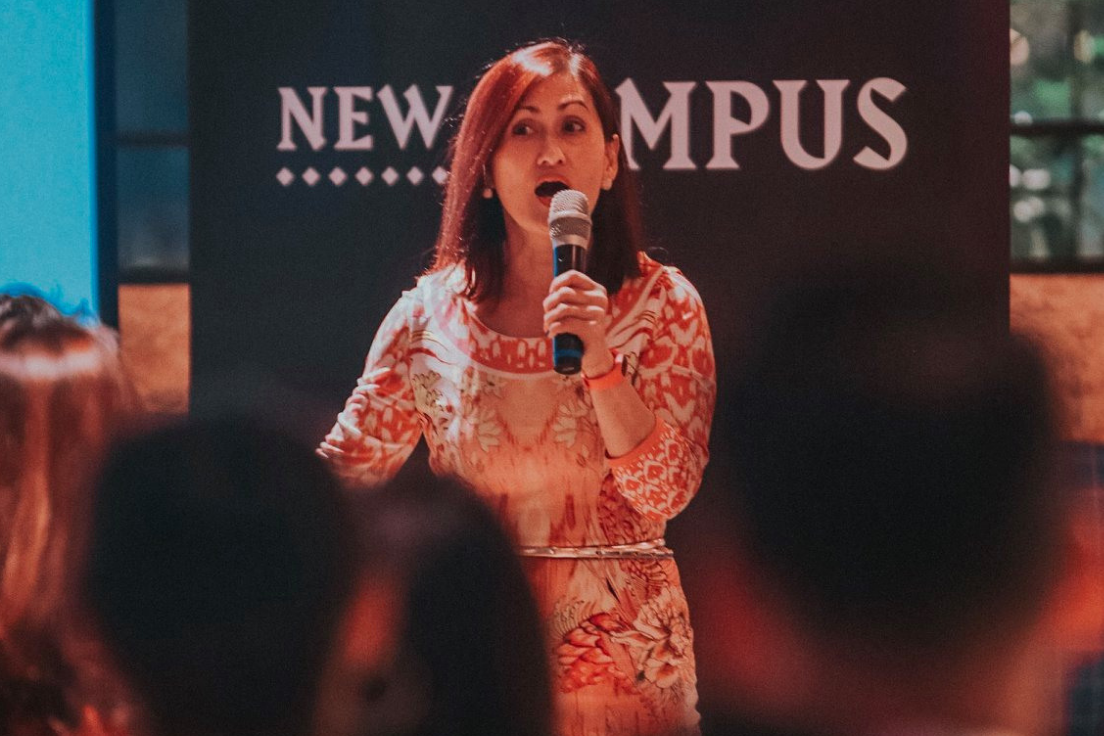 Snapshot of our Round-table discussions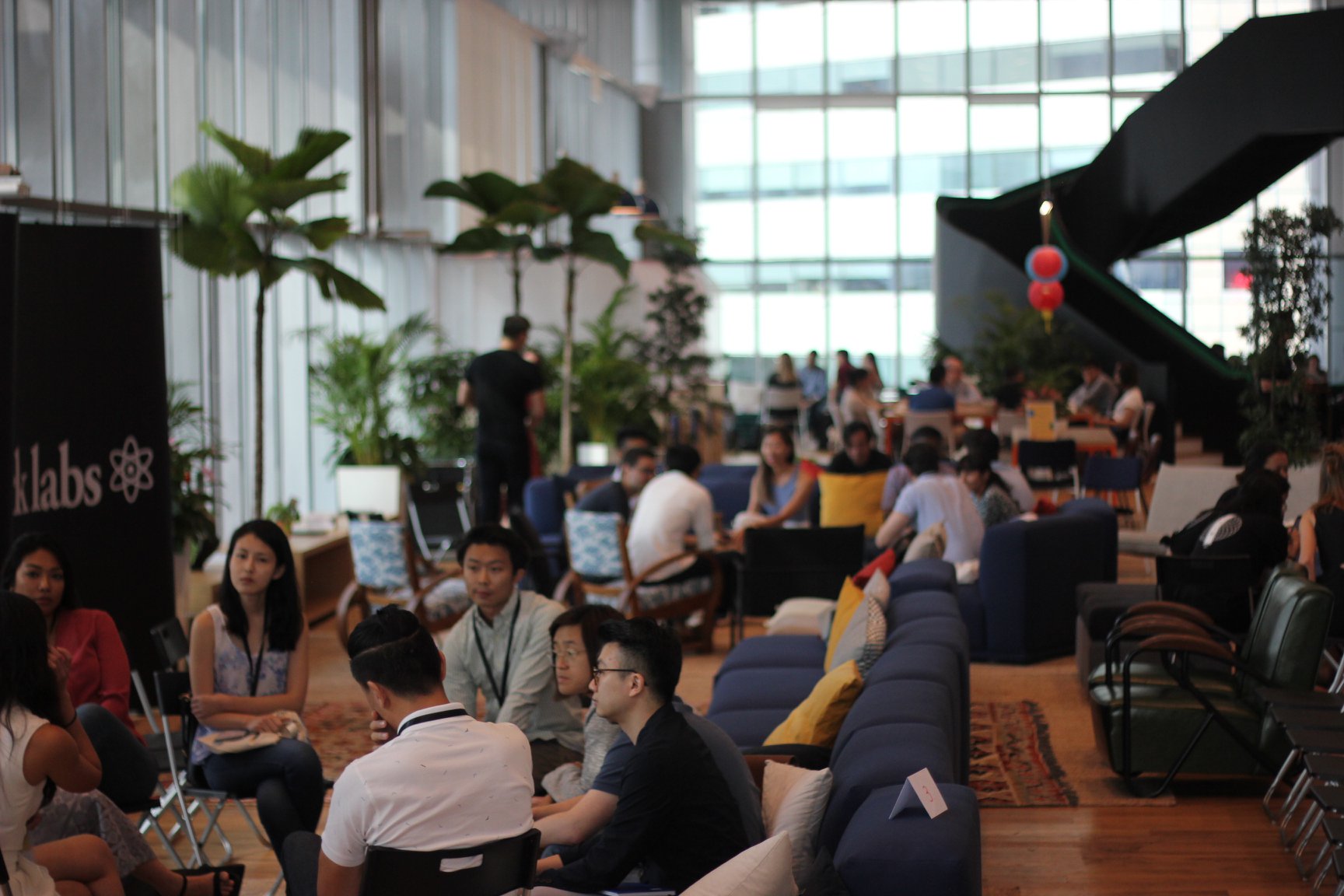 Are you a lifelong learner? Join us on Saturday October 19th 2019.