Description
Last FastFwd Festival, we talked about preparing for an unknown future. This time, we're back with an angle on creating a Sustainable Future, specifically how it affects the Future of Work, Technology & Innovation.

We live in a rapidly changing world. The only way to stay relevant and keep up with the times is to figure what the unknown future holds. FastFwd festival will help you race ahead to get a closer look at tomorrow.

The festival hosted by NewCampus a lifelong learning school, will provide a platform to discuss different possible futures. It'll connect you to global experts who will share their wisdom on three pertinent topics.


The festival will begin with 2 keynote speeches on the topics: Future of Work, Technology & Innovation. Then, we have 3 breakout talks followed by discussions to dive deeper. The festival will conclude with a unique and intimate roundtable discussion session where participants can learn from 5 eminent thought-leaders disrupting the future of our world. We will then end with 2 more keynote speeches.
If change excites you and you want to remain relevant in the future, we welcome you to join us for an evening of learning, discovery, and networking with pioneers and changemakers.
FastFwd Festival brought to you by NewCampus x JustCo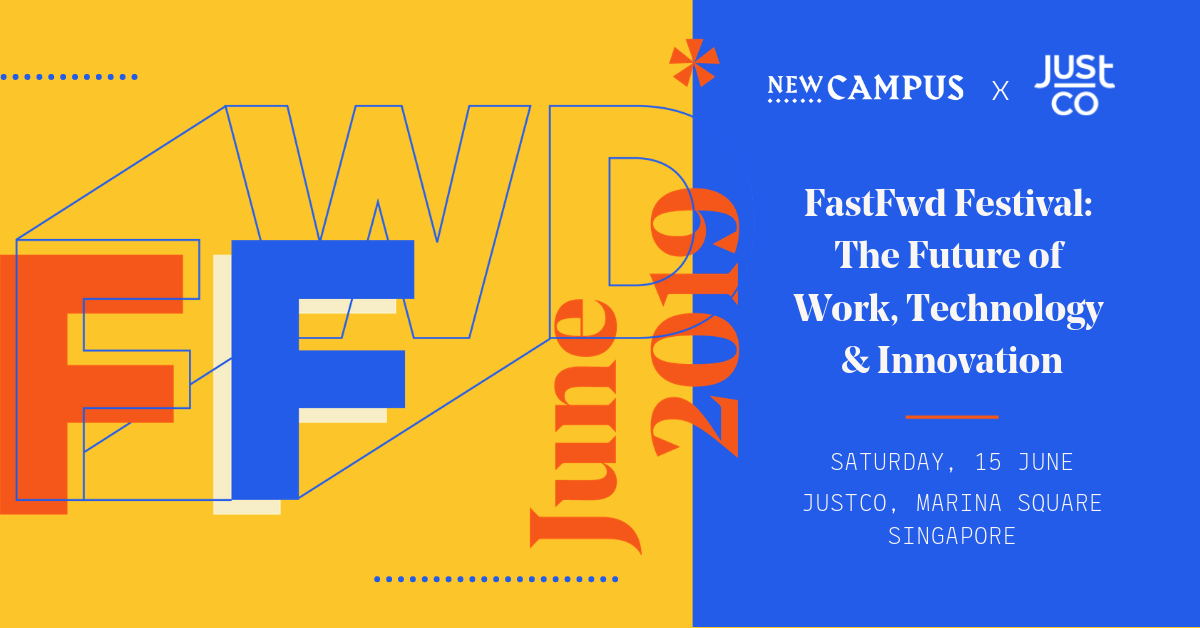 Event Agenda
Venue: 6 Raffles Boulevard, #03-308, JustCo, Marina Square
Date: Saturday 15th of June
Time: 11:45 - 17:30

Opening
11:45 - Start registrations

12:30 - Festival Introduction (15 mins) - Will Fan, Co-founder at NewCampus

12:45 - JustCo Introduction (15 mins) - Ian Chong, Associate Director, Innovation and Partnerships at JustCo
Section 1: Keynote Speeches (13:00 - 13:40)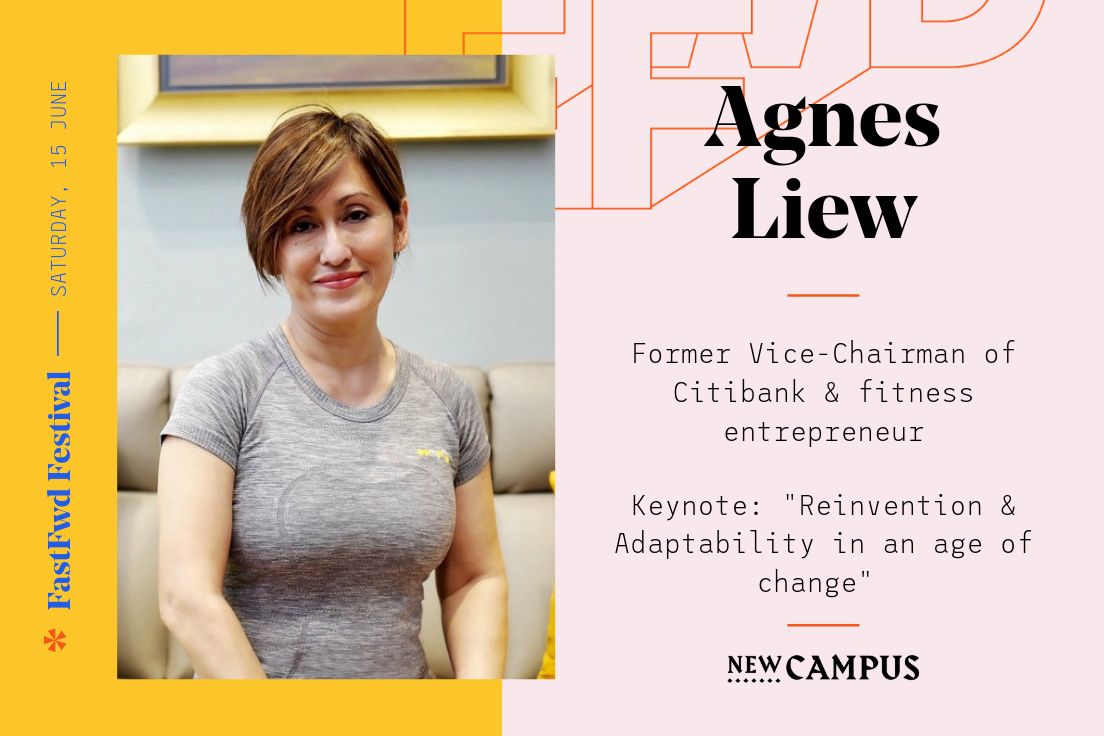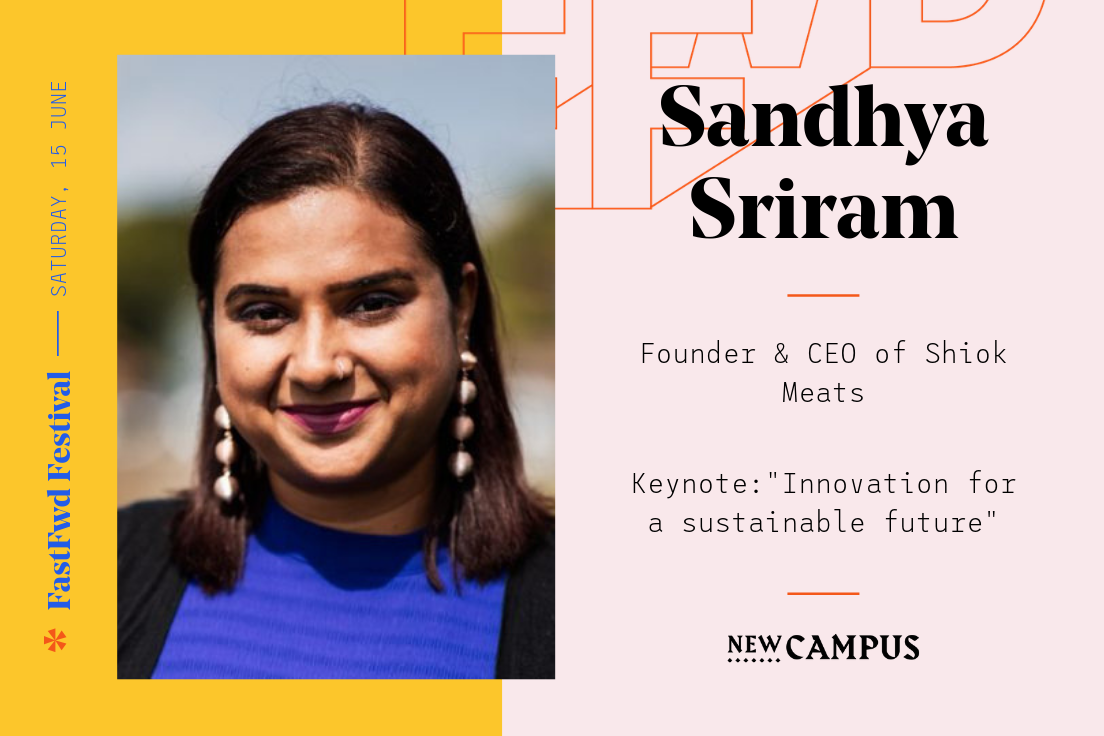 Section 2: Breakout Sessions + Discussions (14:00 - 15:00)

The breakout sessions will be held simultaneously within this 1 hour period where you can pick which room to attend. Each individual will be sharing their story followed by 30 minutes of discussion where you will be able to participate and delve deeper into each of the topics.
You will be able to choose which breakout session you'd like to attend on the 13th of June. Any tickets bought after will be allocated a breakout session depending on the day.
Breakout Room 1: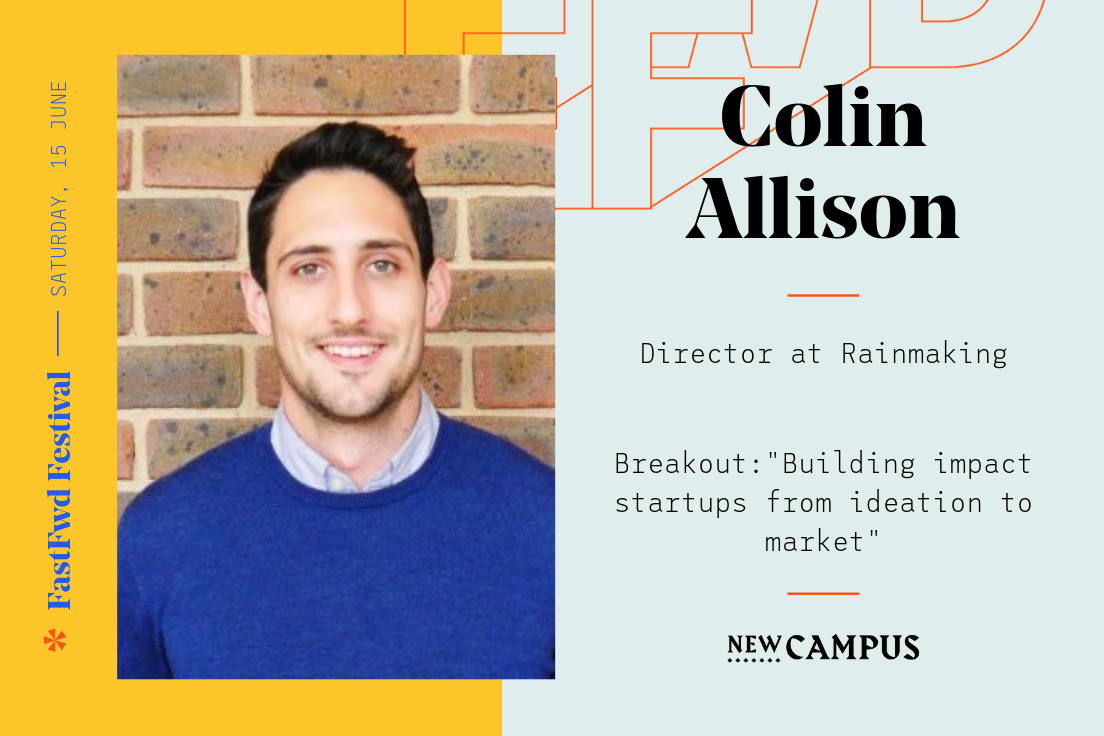 Breakout Room 2: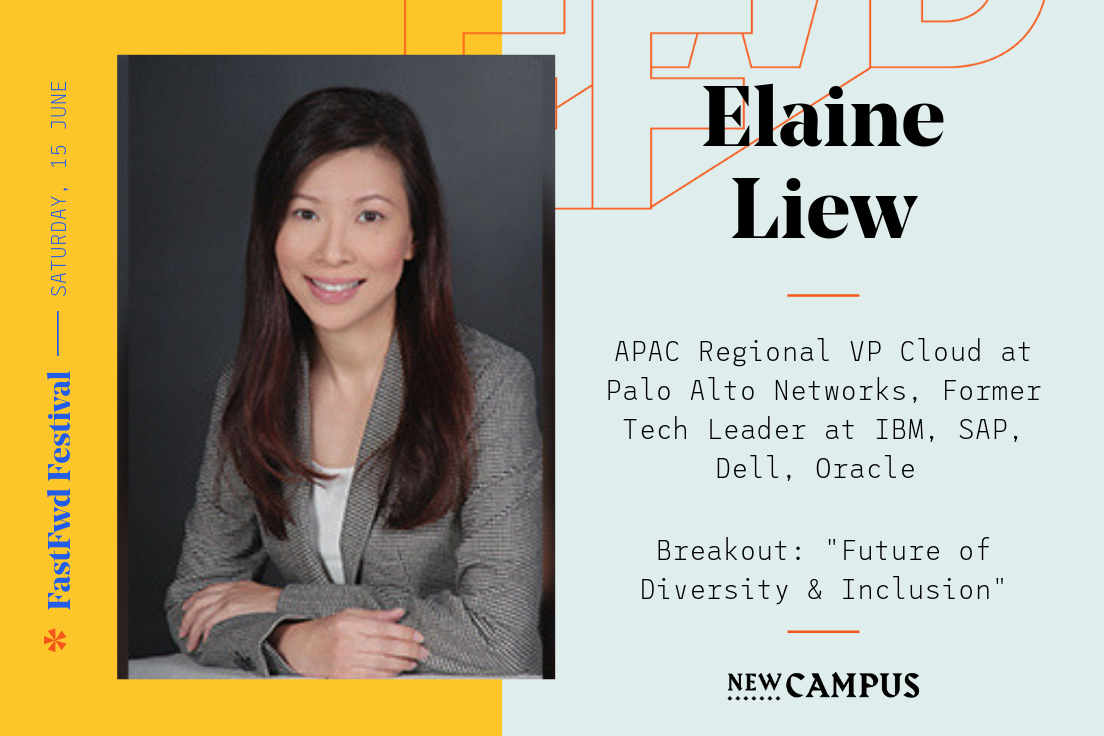 Breakout Room 3: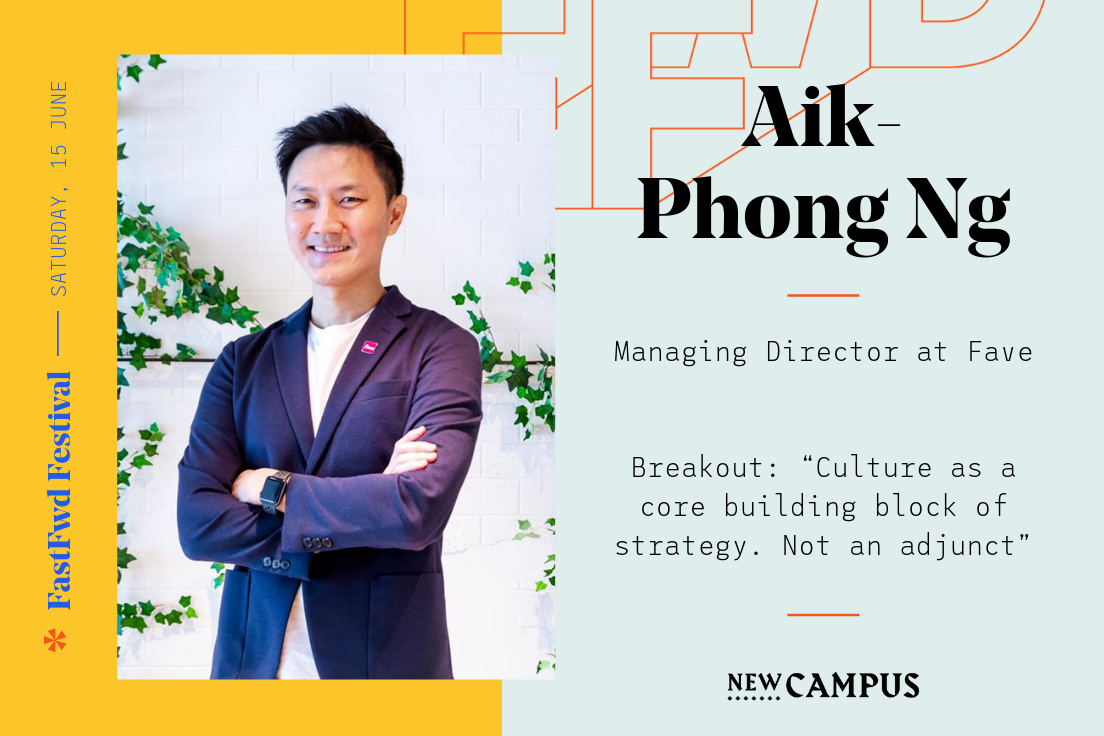 Breakout Room 4: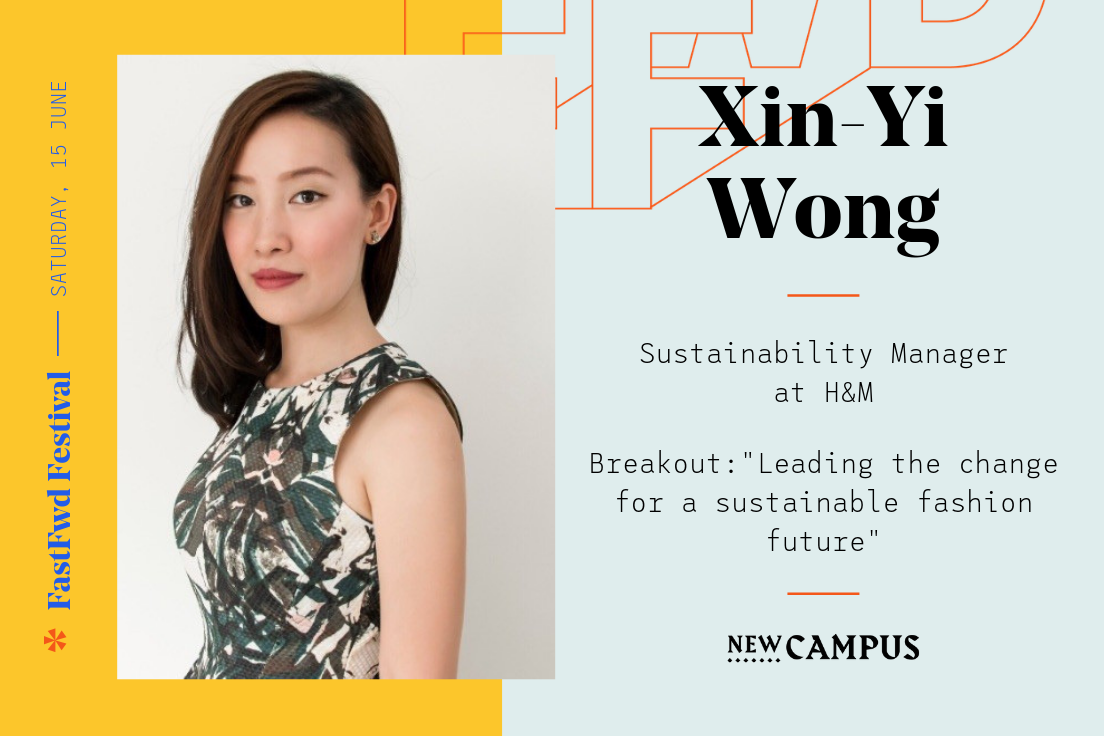 Section 3: Roundtable discussions (15:20 - 16:20)

There are 5 thought leaders as hosts for the roundtable discussions focused on a sustainability topic around work, technology or innovation. This is a sharing session where you can in-depth into a topic and bring your own thoughts to the topic. Each session is 15 minutes before moving to the next group for 4 rounds.
Thought-Leaders
Imane Jamal Eddine, Director & Head of Tech Cloud Customer Success at Oracle on the topic of "How authentic leadership helps to keep teams together and retain talent hence creating a sustainable corporate culture"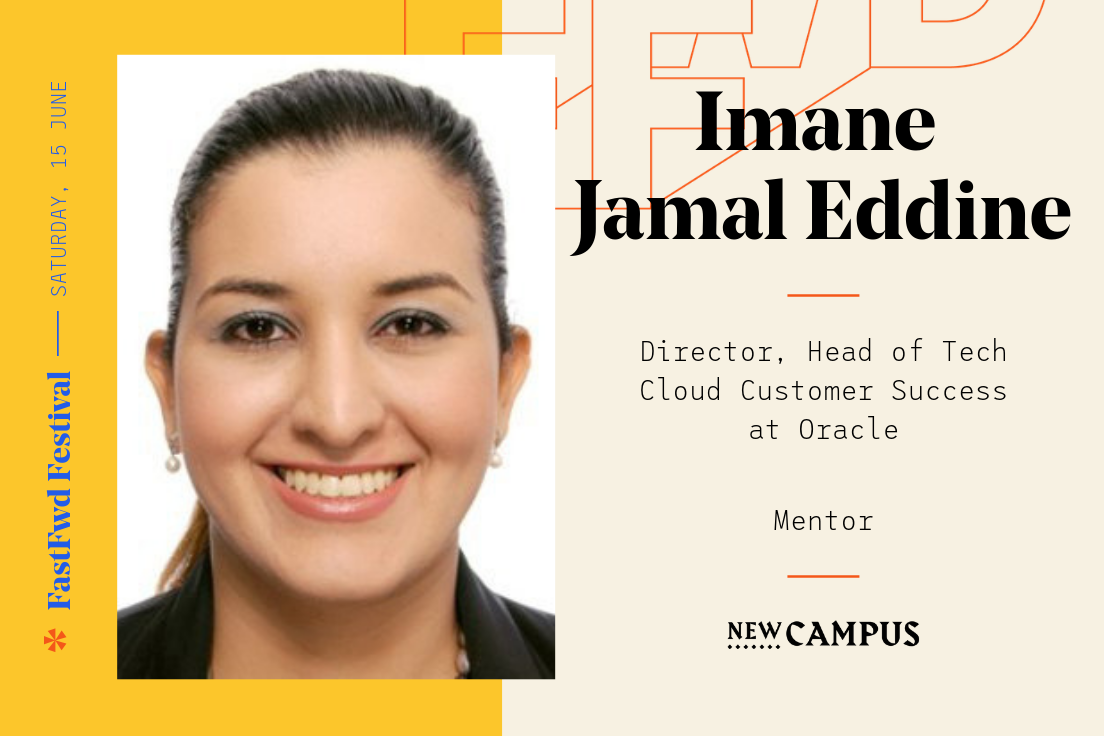 Ollie Wood, Head of Talent at Golden Gate Ventures on the topic of "How to invest and incorporate people's career goals with company's longer term vision to develop sustainable talent."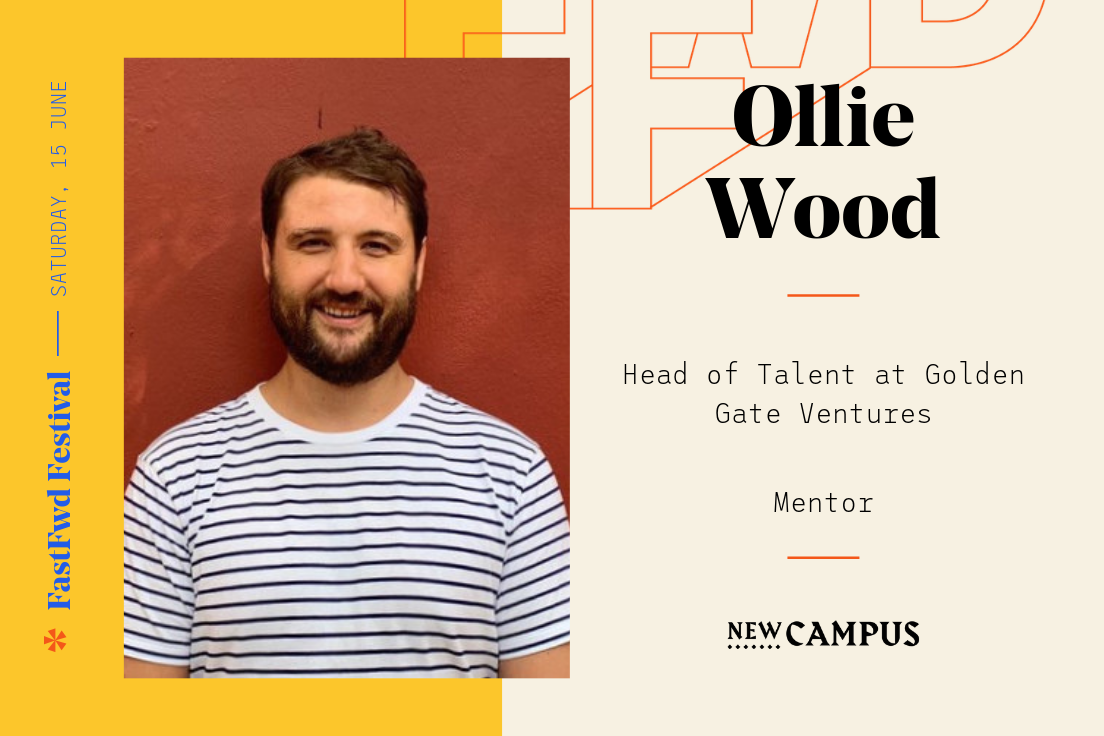 Chloe Rees, Partnerships Director at Dentsu Aegis Network APAC on the topic of "What is the role of corporations in society? What is our responsibility as an individual and when representing a "brand"?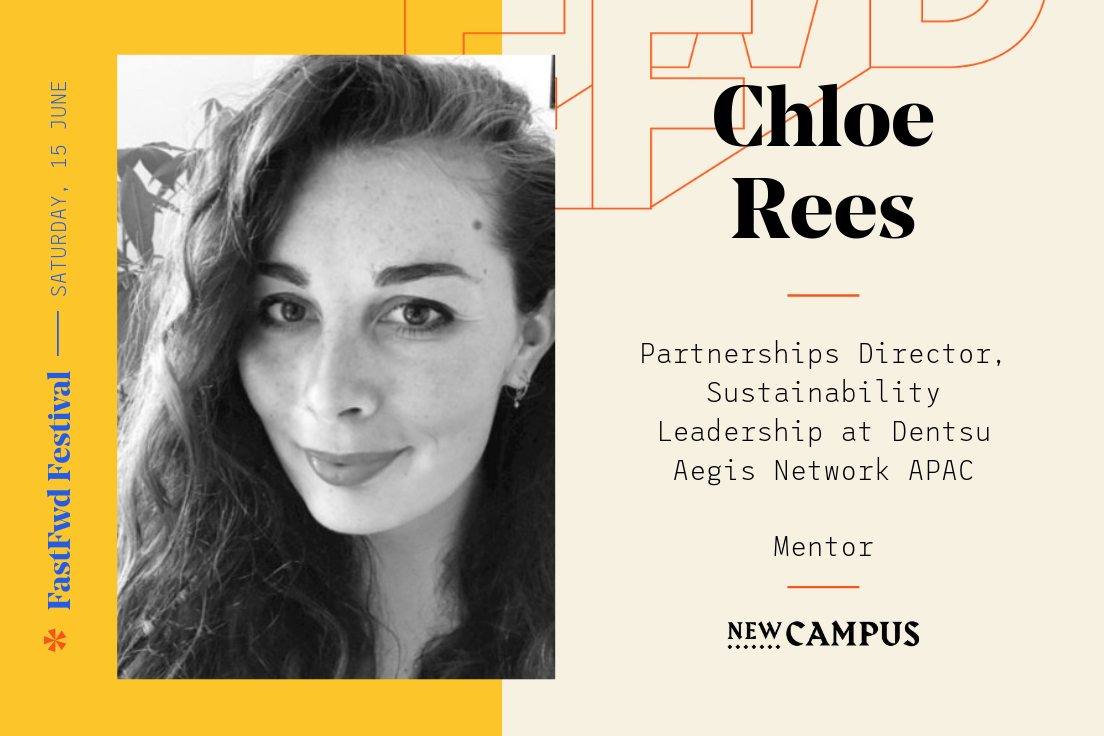 Thibaut Briere, former Marketing Director at Cisco on the topic of "Why it is your job as a marketer and brand representative to help your business create a sustainable future"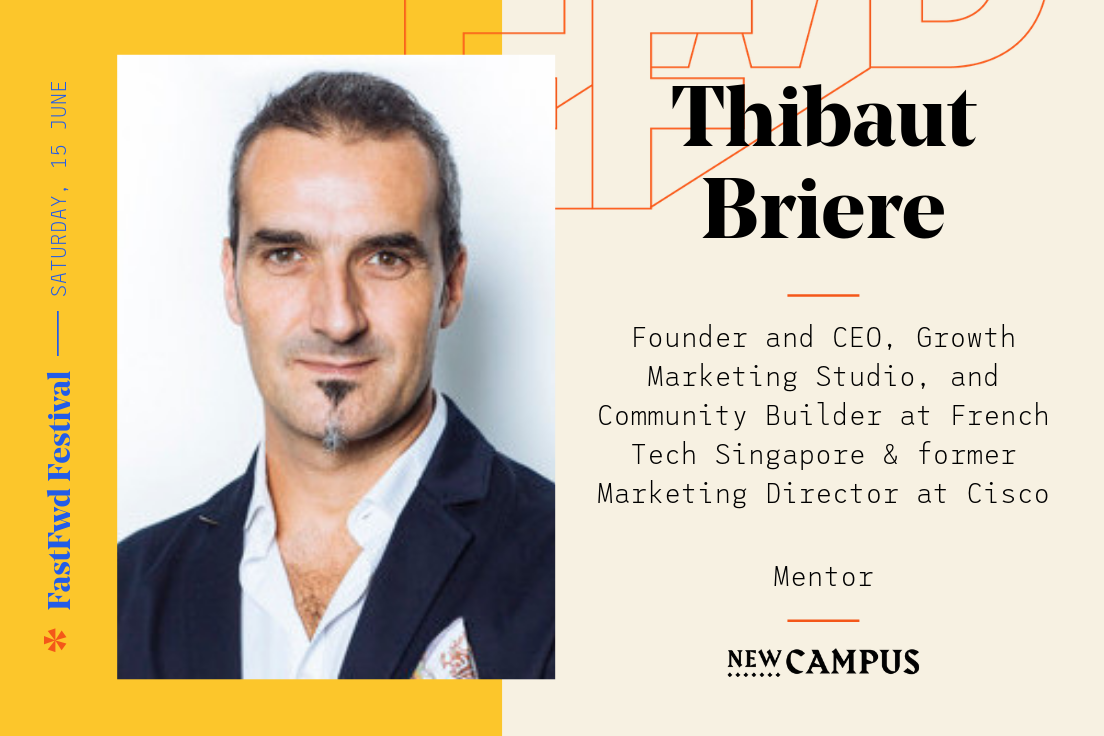 Kimmy Paulino, Consultant at UpVenture on the topic of "What is impact management, why does it matter and how do I start taking steps towards measuring my work's impact?"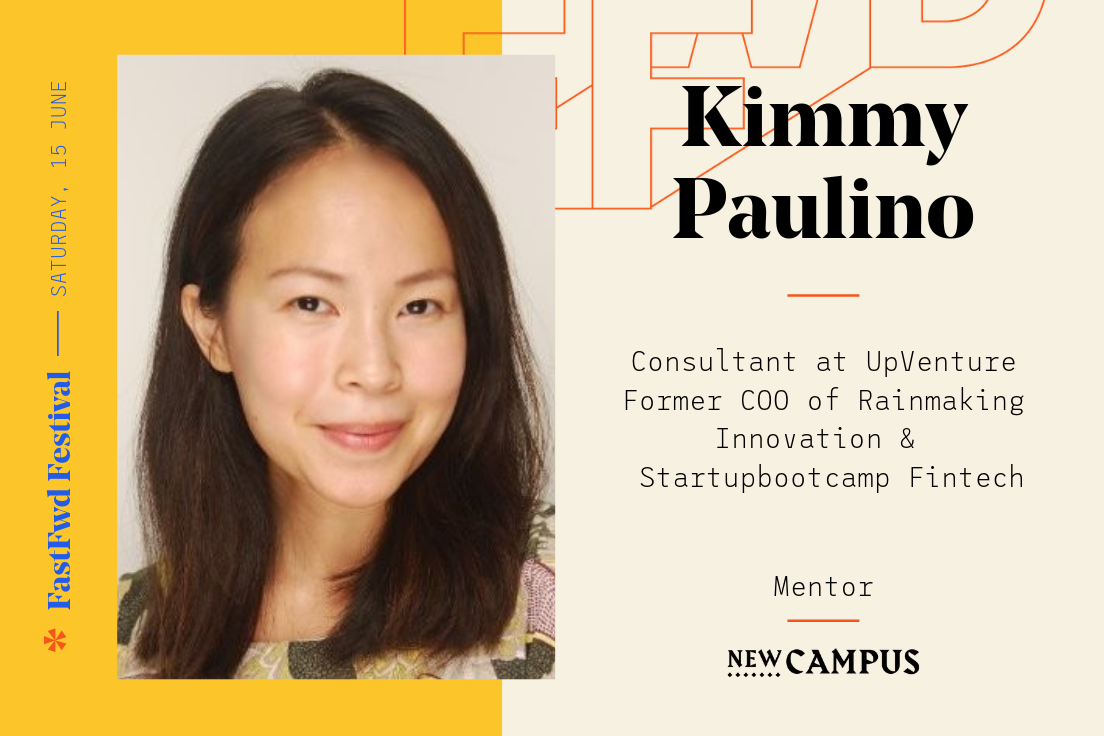 Closing Keynotes: 16:40-17:20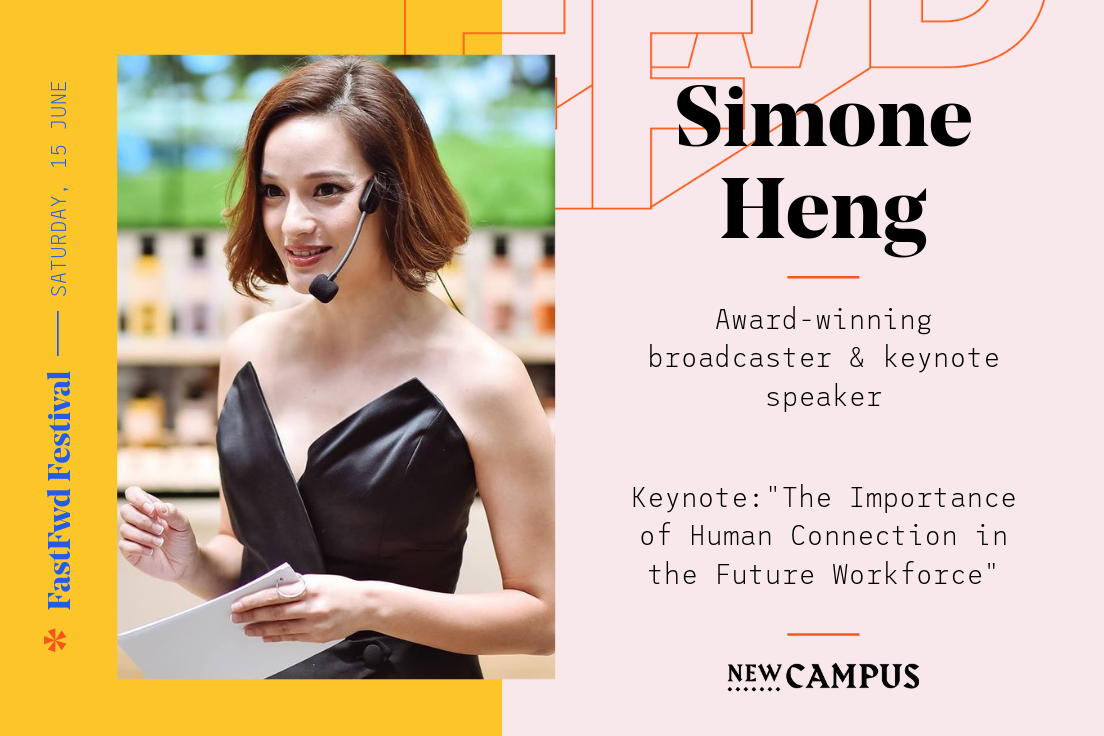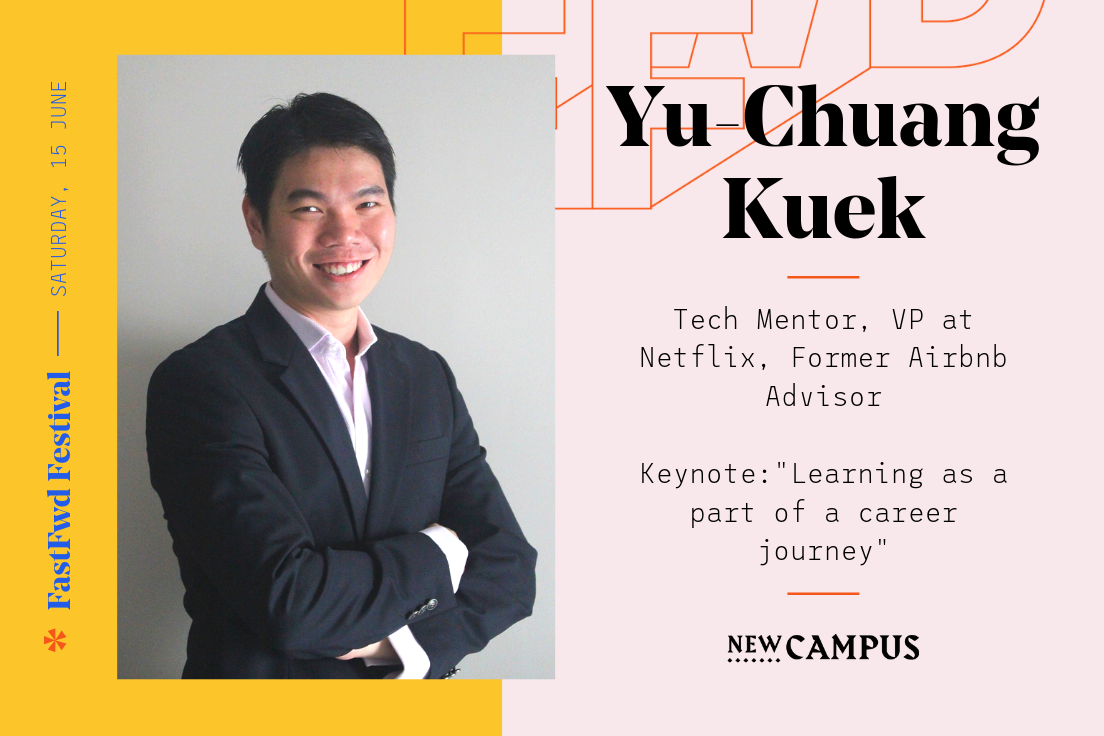 Open Networking: 17:20 - 18:00
Afterparty: 18:30 at Tribe Theory, 39 Ann Siang Rd

We are holding the afterparty at Tribe Theory to continue the conversations with some light food and drinks!


--------
This event is in partnership with JustCo.

About JustCo:
Founded in 2011 and headquartered in Singapore, JustCo is Asia's leading premium flexible workspace provider. We continually disrupt the status quo and redefine collaborative working.
In our communities, we connect dynamic entrepreneurs, start-ups and large corporations. People are at the heart of what we do, as we create networking events and strategic partnerships for our members and partners to gain insights, collaborate, and help each other. Our passion for customer satisfaction ensures our members find comfort and peace of mind – the same JustCo hospitality, no matter where you are.
We make work better by revolutionising how people work, empowering our ever-growing community with exceptional flexibility, opportunities and experiences.
Come and experience JustCo with our 1-day free trial!
Singapore:
6 Raffles Quay | 20 Collyer Quay | 120 Robinson Road | Asia Square | AXA Tower
Manulife Tower | MacDonald House | Marina One | Marina Square
Samsung Hub | UIC Building | Westgate Tower
Australia | China | Indonesia | South Korea | Thailand