Description
Fast Track Your Startup Fundraising with J.D. Davids, Managing Director, SmartMoney Startups
Stop wasting valuable time using the shotgun approach to fundraising. Come learn a methodical, step-by-step campaign roadmap that has produced exits 75% of the time. J.D. Davids will show you the exact process that he used to generate billion dollar results while serving on the management teams of 8 startup companies.
Founders will learn:
Methods to build a target list of investors that understand your business and bring more than just cash to the table.

How to get warm introductions to high quality investors.

How to become the "deal to get"
If you want to accelerate fundraising for your startup, this workshop will catapult you forward!
This session is part on al all day Lab at the Center, if you would like to learn more and sign up for the others, see below:

9:30 - 11:00am Valuation 101: How to Value Your Early Stage Startup
2:30 - 4:00pm Decoding Asia: The Keys to Entering the Asian Marketplace
OUR SPEAKER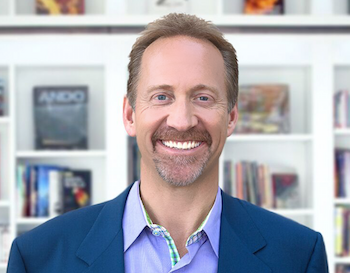 J.D. Davids, Managing Director, SmartMoney Startups
J.D. is one of the most accomplished startup dealmakers in the world. J.D. has served on the management teams of 8 VC backed startups and 3 of those companies completed successful IPOs and 3 of them were acquired by large corporations. He has completed well over $1 Billion in financial transactions over the last 25 years.

In a market where the success rate for startup companies is less than 15%, J.D.'s success rate of 75% places him squarely into an elite class of startup dealmakers that apparently have the Midas touch.

J.D. currently serves as Managing Partner of SmartMoney Startups, where he has dedicated his career to being a " Sherpa" to help thousands of entrepreneurs raise money, build great companies, and close exit events that generate huge financial and impactful returns. As a Startup Sherpa, J.D. and his team deliver a unique combination of workshops, best practice templates and group coaching events both live and online, and 70% have successfully raised money. Companies that work closely with J.D. experience a transformation from being merely good entrepreneurs into some of the most savvy strategic dealmakers in the startup ecosystem today.

J.D. also served 4 years of active duty in the United States Marine Corps, was a CPA at KPMG Peat Marwick, and is a graduate of The Ohio State University.