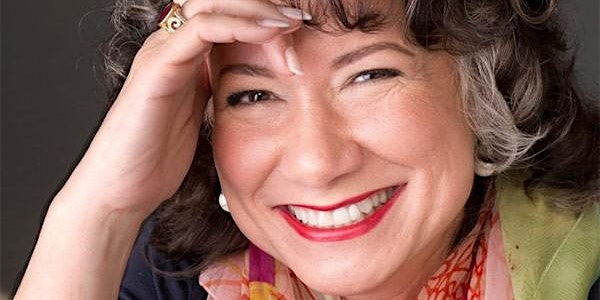 Fast Funny Women with Humorist & Scholar Gina Barreca - Zoom Author Visit
Fast Funny Women with humorist and scholar Gina Barreca. Gina will delight us with stories from her new book Fast Funny Women. A Zoom Visit.
Refund Policy
Contact the organizer to request a refund.
About this event
There is no charge for this event. There is the option of a $7 charge to help defray the cost. Fast Funny Women: 75 Essays of Flash Nonfiction will be published on March 2nd. You can pre-order a copy here.
The Zoom link will be sent prior to the event. After you have reserved your place, look for a confirmation via email.
Fast Funny Women: 75 Essays of Flash Nonfiction is a broad collection: 75 women writers, ages 20 to 89, were invited by editor Gina Barreca to make a party out of their life's most unnerving, challenging, illuminating, desperate, and hilarious moments.
Political campaigners, devoted teachers, lousy daughters, good mothers, would-be nuns, admired sportswriters, grad-school-wanna-bes, revenge-driven sisters, frustrated roommates, body-fluid-sorting professionals, lace-loving fashion mavens, intrepid daters, hungry lovers, justice-seeking nasty-women, ACE wedding celebrants, trapped wives, and women with all kinds of ammunition tell their stories—and their stories are all under 750 words.
You know many of these brilliant women, but you've never heard them like this: with new works commissioned for the book from NYT Bestseller and member of the American Academy of Poets, Marge Piercy, Pulitzer-Prize winner Jane Smiley, NYT bestseller graphic artist Mimi Pond, New Yorker staff cartoonist Liza Donnelly, Commander of the British Empire Fay Weldon, bestselling author of "Love, Loss, and What I Wore" Ilene Beckerman, "Sylvia" creator Nicole Hollander, stand-up comics Lisa Landry and Leighann Lord, filmmakers Ferne Pearlstein and Pamela Katz, you'll also find Director of the Center for African American Poetry and Poetics at the University of Pittsburgh, Dawn Lundy Martin—who was one of Barreca's first students at UCONN 33 years ago-- "Judge Judy" Sheindlin, who was Barreca's next-door-neighbor in Brooklyn New York—and you'll read dozens of other emerging writers who will capture your imagination and your heart. They'll make you think and laugh, because when women write humor, both happen at the same time.
Hailed as "smart and funny" by People, Gina Barreca was deemed a "feminist humor maven" by Ms. She has written for most major publications, including The New York Times, The Chronicle of Higher Education, Cosmopolitan, and The Harvard Business Review. Board of Trustees Distinguished Professor at UCONN as well as winner of its highest award for excellence in teaching, Gina's written ten books including the bestselling They Used to Call Me Snow White…but I Drifted. The only full-time female academic to be a member of the Friar's Club, Gina's also an honoree of the Connecticut Women's Hall of Fame. She's been awarded four honorary degrees and is a sought-after speaker for both the academic and non-academic groups.
Watch the video of Gina Explains Why Women are Funny here.
..........................................................................................................................
Click here to go to the Bookstore1Sarasota website.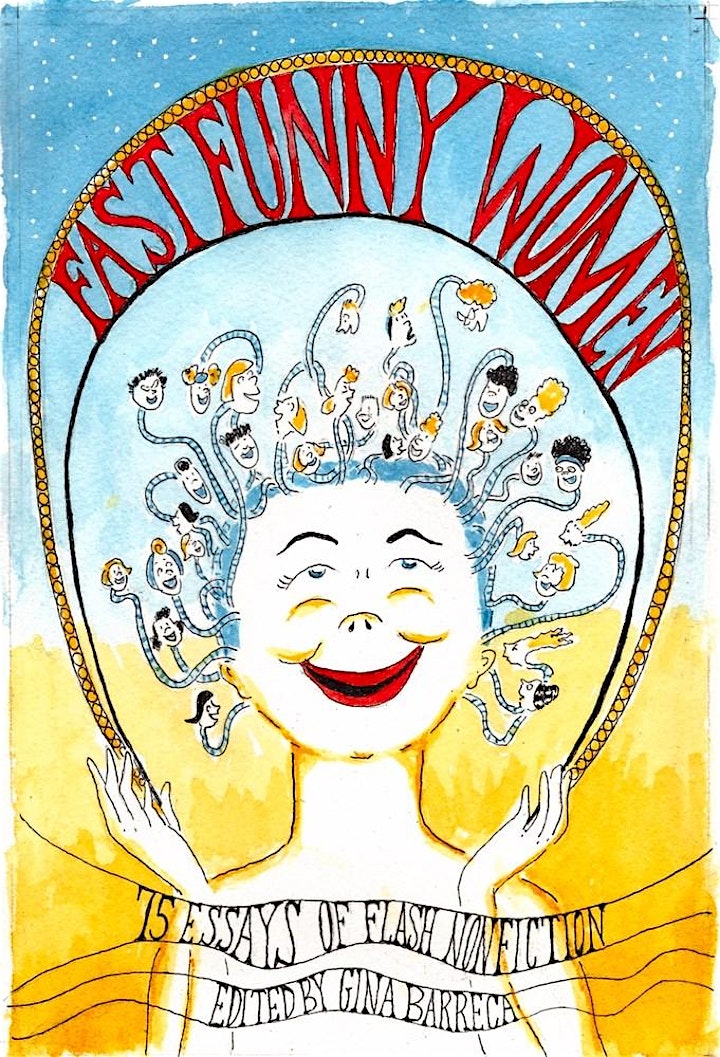 Pre-order a copy of Fast Funny Women here.